A while back I tried smoking my first ham which turned out not so great.
Now smoking ham is very popular, people swear it is amazing, just like my first try at ABTs, not very good but folks swear by them so I gave them another try, did it right my second time and, of course, I LOVE them!
After watching Jeff's "How to Smoke a Ham" video on youtube
http://www.youtube.com/watch?v=visSGTZv9jk
I was inspired to give it another try.
I picked up a ham, slathered it with some chipotle mustard and some Kansas City rub.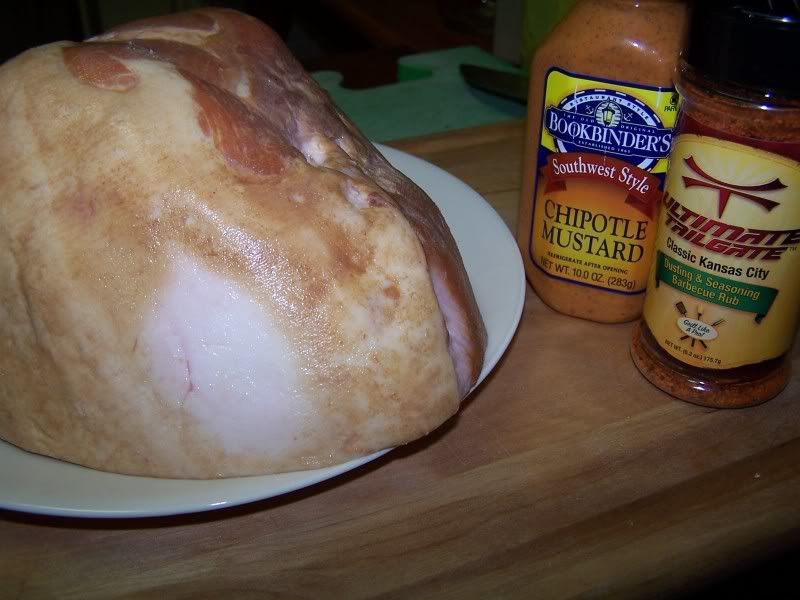 Also picked up some chicken legs for a new favorite of mine.
I marinate the chicken in Jalapeno Ranch Dressing, adobo sauce, granulated garlic and some chipotle powder for 3-4 hours then sprinkle under and on the skin with some Golden Toad cajun seasoning, this stuff is good with one hell of a kick.
The other legs shown were smoked for a chicken stock.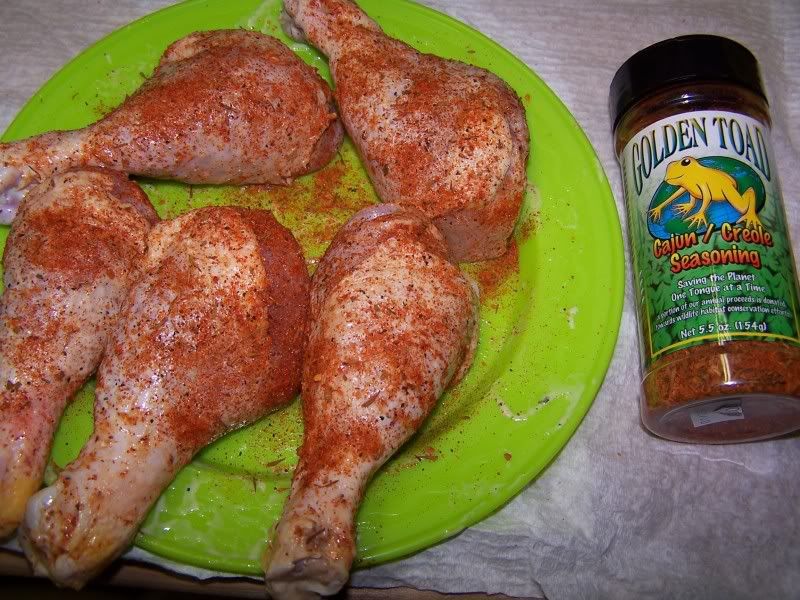 On the smoker at 225 with cherry for 3 hours.
The ham had a wonderful flavor, the smoke seemed to go perfectly throughtout the meat adding so much wonderful flavor. I never want to do a ham in the oven again and don't think I ever will.
If you like ham but have yet to try smoking one I would highly recommend giving it a try.
Thanks for looking.