As I mentioned in another thread I placed 3 5lb chickens in the brine yesterday (used Jeff's recipe) only to find it was going to 15 degrees today and snow!
Undeterred I got the fire going and rubbed down the birds as soon as the sun popped out.
This is after 1.5 hours at about 285 degrees.
Just a little over 2.5 hours and a temp of 275 these babies are coming off, breast temp of 175 and juice squirting everywhere!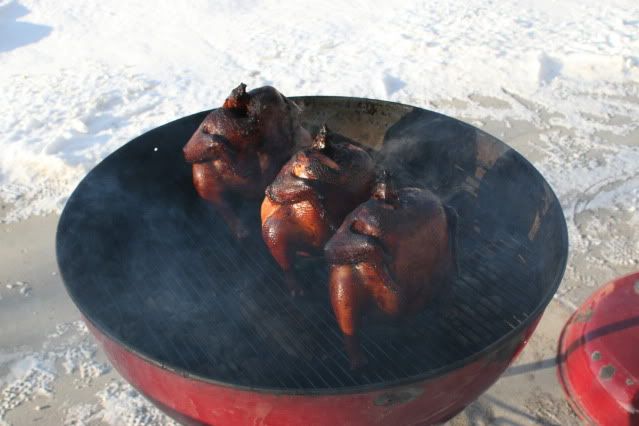 Cooked a little hotter than normal but was afraid of the cold weather slowing me down.
Gave one to the neighbor lady and she about lost her mind
Fun day in the cold!