Ok Gang I tried something a little out of the box(for me anyway) today.
The Day after Thanksgiving at work we always have a lotta beef cuts that need to be pulled from the meat cases. Mainly because everyone wants turkey, not much beef. We still have to have our cases looking full and pretty so that results in lots of pulls.
Ok now on to the new idea...Kyle(a meat cutter at work) and I were talking about all the pulls and came up with this...
We took approx. 30 pounds of various beef cuts and approx. 10 pounds of pork pulls and ground them through a 3/8" grinder plate in our small Hobart grinder.
Since my racks for my smoker are small wire mesh, the 3/8" coarse grind doesn't fall through,allowing me to break it up and spread it out on them for smoking burger mixes for things like chili, sloppy joes, tacos,ect...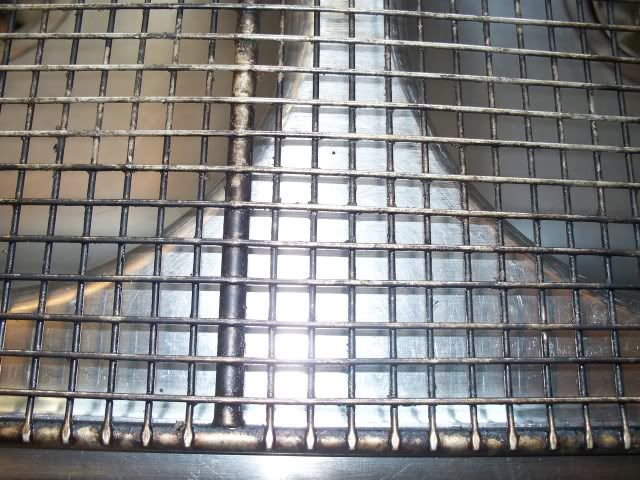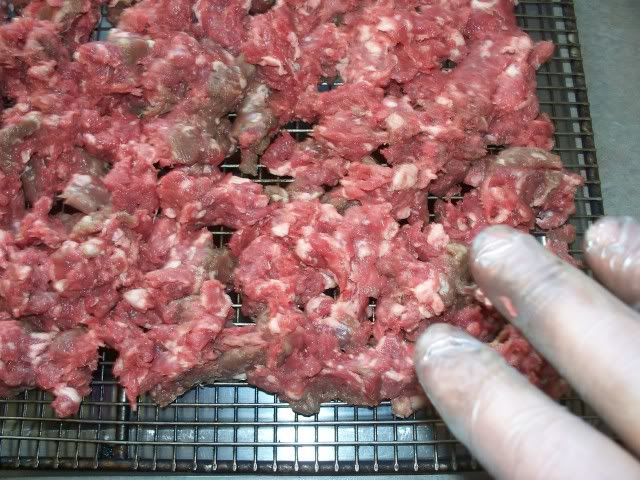 Now I must explain that I LIKE THICK & CHUNKY CHILI ect. So if you don't like your meat hearty style this probably wont be for you. This was only 14 pounds of what we made, Kyle took 5 pounds and the rest we put into the freezer till I tried this to see if it would work.
So into the smoker @ 160* for 2hours with hickory chips and oak chunks for flavor. I think its probably best to use stronger wood flavor for this since you want the flavor to spread throughout the entire pot of chili, or sloppy joes... what I'm making.
Now after coming out of the smoker the meat still needs to be cooked the rest of the way. Sorry these next 3 pics were taken with my cell phone outside.
So into the kitchen and onto the stovetop.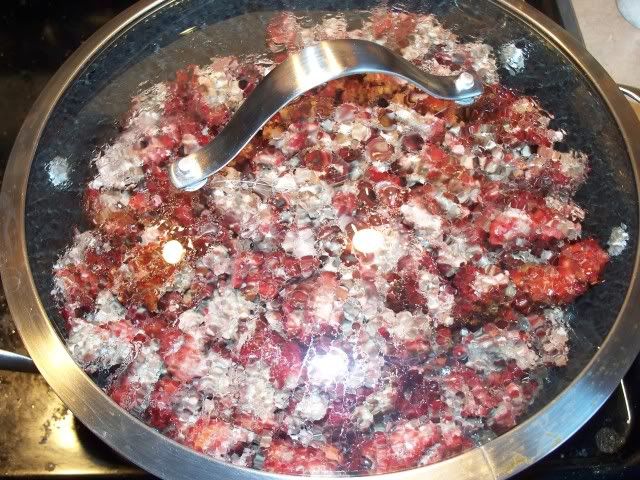 I chopped some onions and added them to the meat and finished the mix to be sure it was brought over the 140* danger zone before 4 hours was up. Then I added some cans of manwich to make what I hope is an awesome pot of sloppy joes.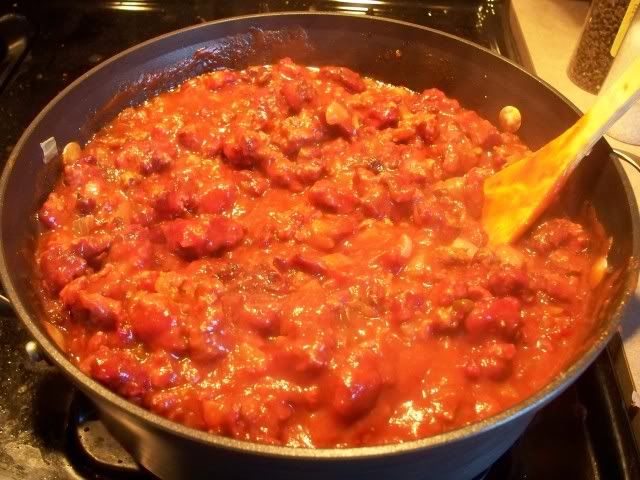 I'll fill you in on what the family thinks tonight...
Later
SOB-QTV