My Sister came over today and a pork butt in her hands, now whenever I make pulled pork I have to resort to using picnics, nothing wrong with them and they make a fine pulled pork.
Around these parts I have never even seen butts for sale anywhere. So I look at the beautiful cut of pork she is holding and then she tells me she got it for $1.19lb!!! Holy Scheisse!
So of course I run out to BJ's (like a Costco or Sam's Club) and picked one up.
While I was there I figured I would check and see if they had this mysterious sauce known as Yoshida's, you can't imagine the surprised look I had when they actually carried it!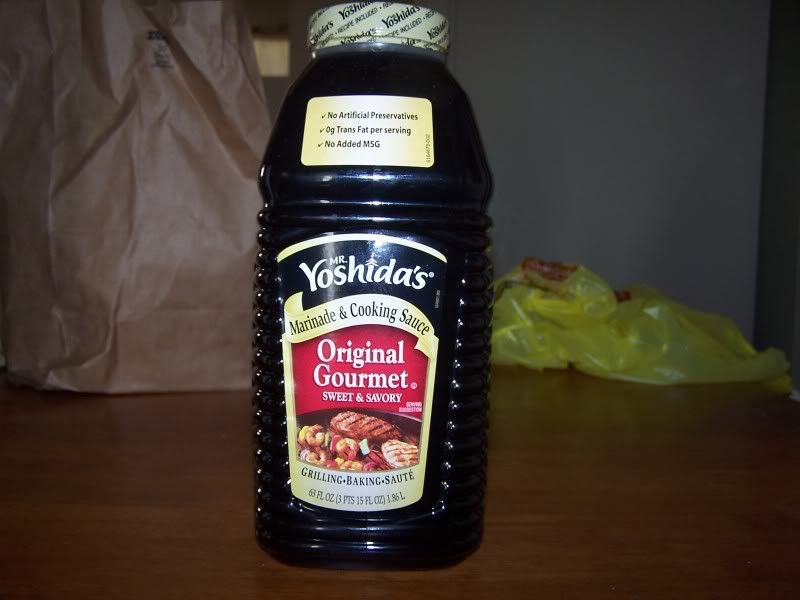 Hot damn! Finally got my hands on some Yoshida's!
I tasted it when I got home and liked the flavor, though I wasn't extremely thrilled with the ingredients, contains sugar AND High Fructose Corn Syrup and Sunflower oil (one of the worst oils you can consume) but hey, if I was trying to eat completely healthy I wouldn't be a member of this site...
So I took a small loin I picked up and went to work on it.
Slightly heated a little Yoshida's, mixed in some garlic, chipotle and black pepper, added more Yoshida's and cooled it then injected the loin, sprinkled with crushed red pepper and more black pepper then poured the remaining mixture over the loin to marinate.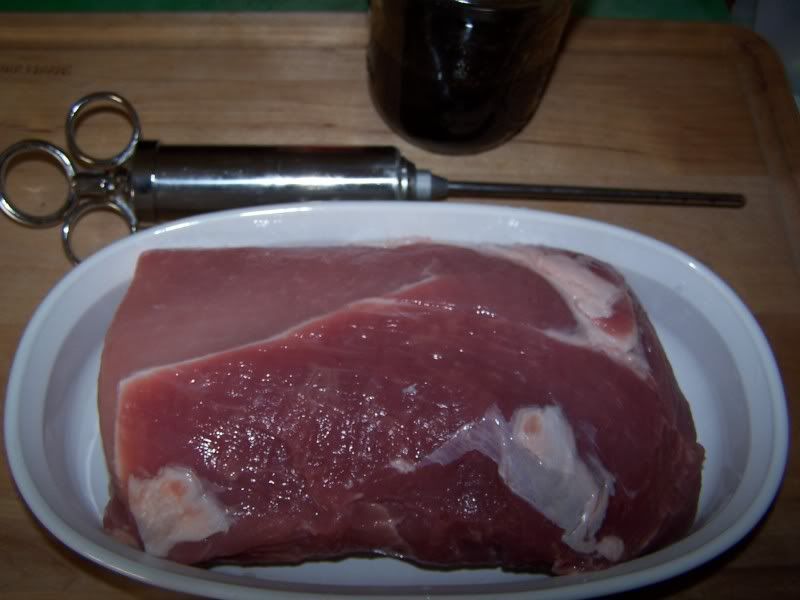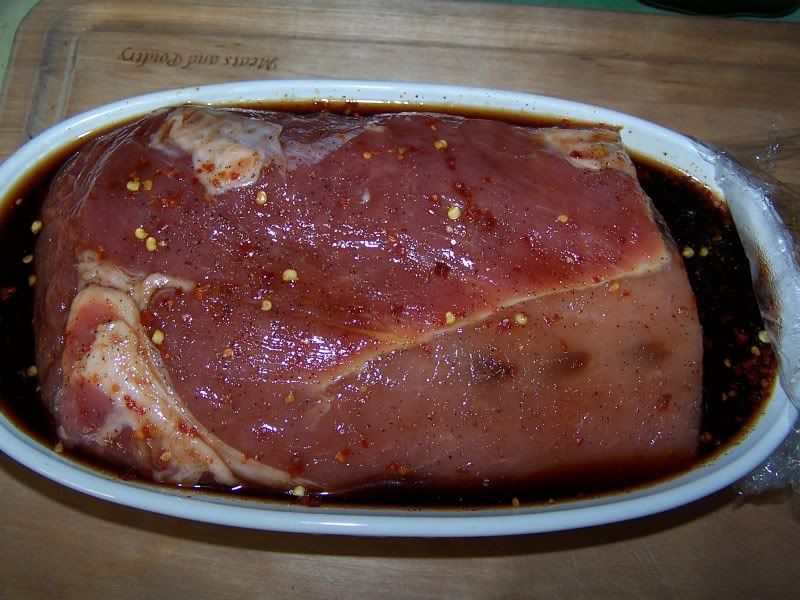 She is sitting in the fridge right now as the smoker heats to go on with the butts, the loin will be dinner and the butts should hopefully finish sometime around 2am