knocked out my best batch of BB's yet. My rub is almost where I want it to be, and these ribs were killer imho. Smoked 4.5 hours on the GOSM, using the gas, a chunk of hickory, some apple cips, and cherry chips. No foil, and glazed with some Open Pit as they rested.
Also did some slaw from scratch, shredded carrots, red cabbage, and green cabbage. Slaw dressing was cider vinegar, sugar, mayo, black pepper, garlic powder, and celery salt.
unenhanced bb's from Brookhaven - $2.99/lb.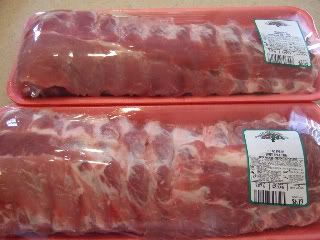 rubbed:
just on: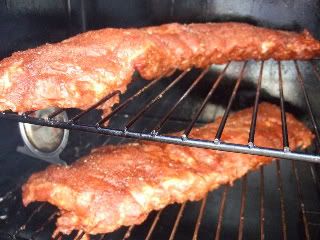 3 hours rub reapplied: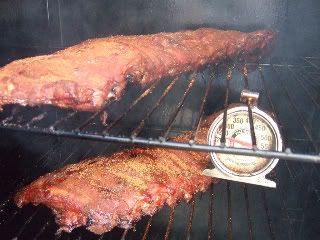 done bbq sauce glaze applied:
sliced: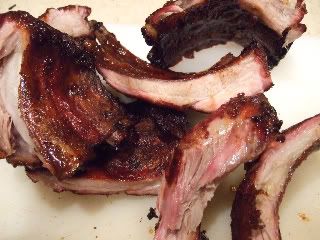 my daugher liked the ribs as well: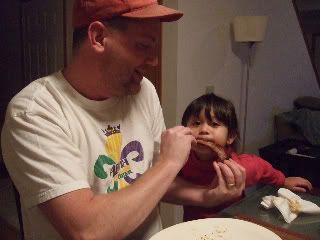 slaw ing.:
thanks for looking
here was a smoked turkey with chili nachos I had while the ribs were on: