It all started here 2 days ago.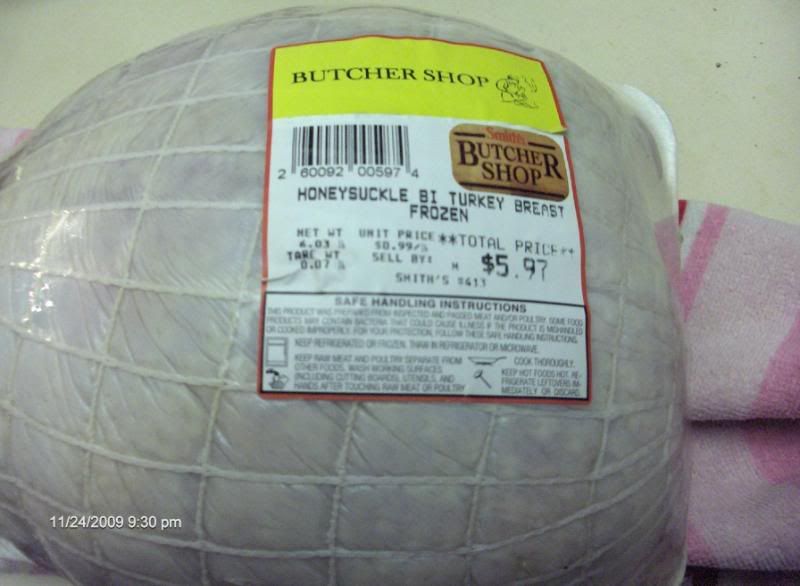 This was a score I had in the freezer. I was charged the bone in price even though my friend boned and tied it for me.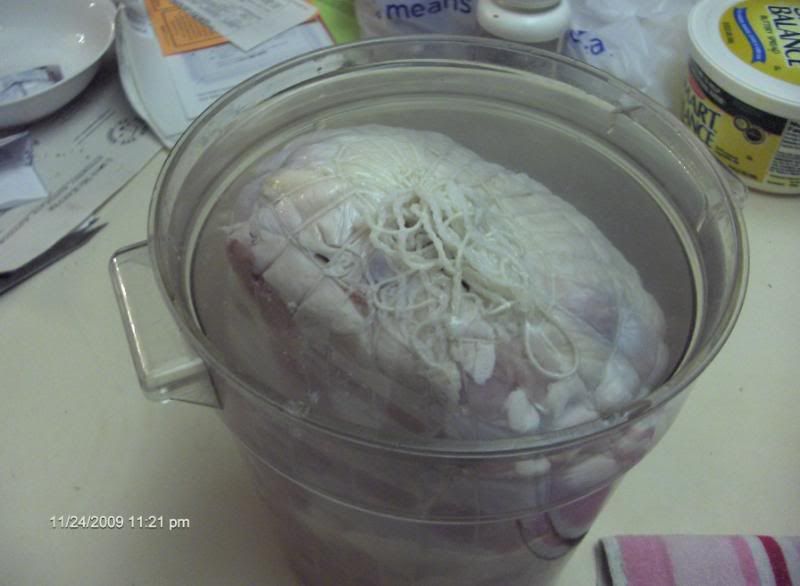 Cured with TQ and brown sugar and pepper corns for 24 hours. Then soaked in cold water in the fridge this am.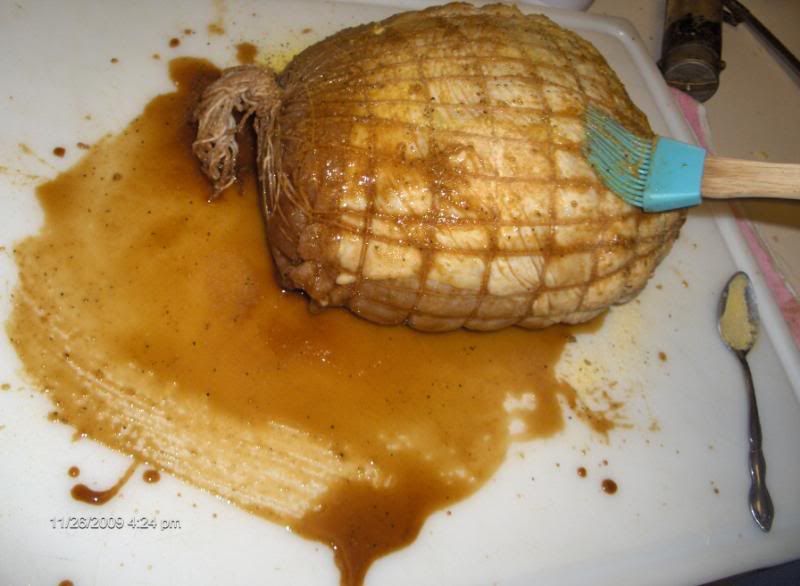 Put some Youshida's, garlic and lemon pepper.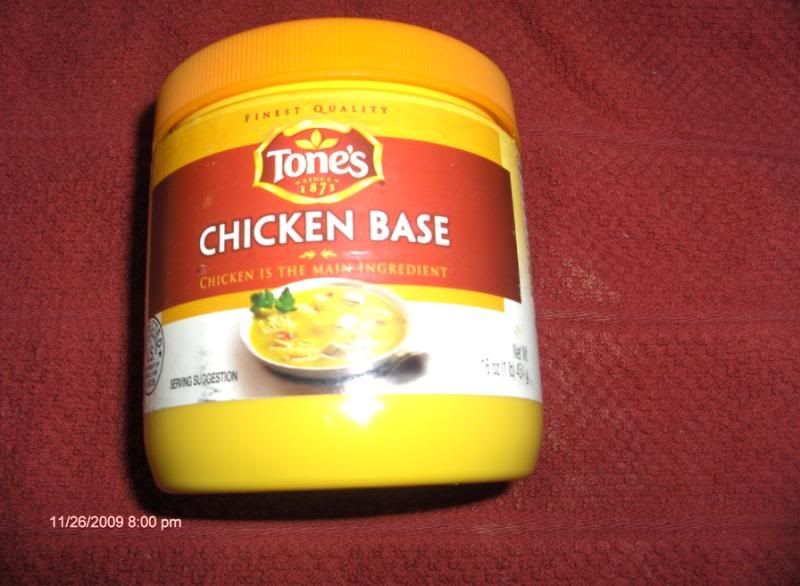 Injected with 2/3 cups of chicken stock and butter.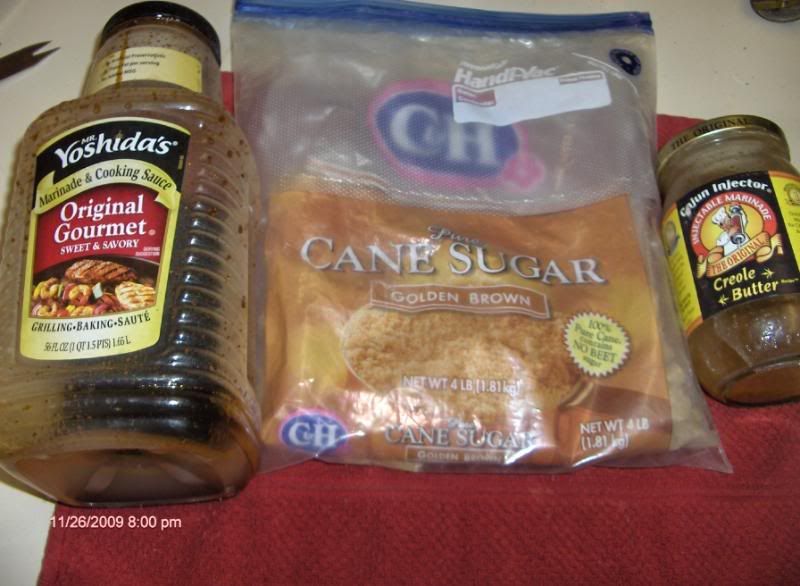 I made a quick glaze by reducing these.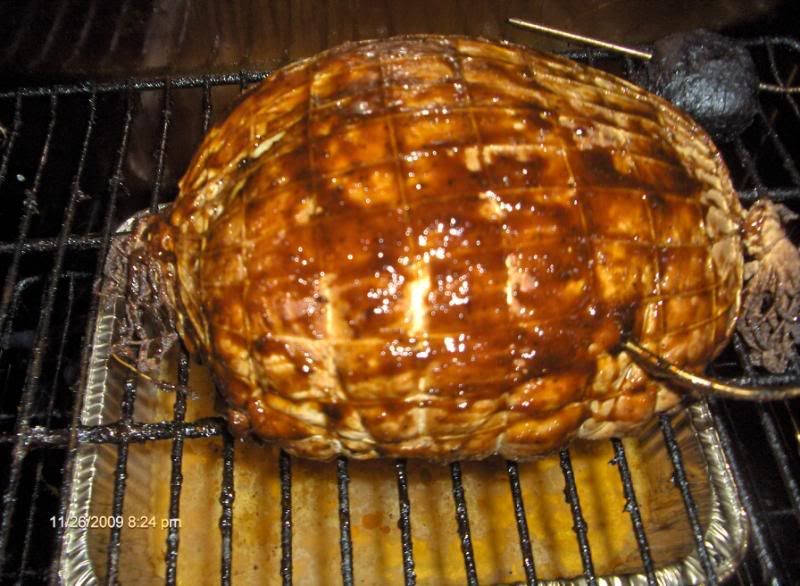 Just glazed the breast at 135'.
It is going a lot slower than my last one. 30' to go. Guess we will be eating later than I thought. And I hope I don't get a plateau or my ass will be grass.
More to come.