Well, with a whole lot going on today I smoked my turkeys yesterday along with some eggs.
Here we go with the qview....
The line-up; Turkeys are from left to right 13#, 14# (for an adopted son), 11# (my oldest daughers) and 22# (my brothers contribution to the family dinner).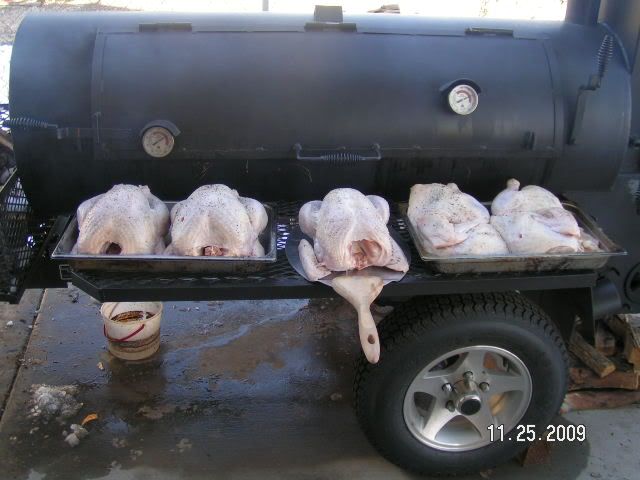 Into the Lady. . .I took the excess neck skin and smoked them up for the Beagle dogs. The Lady ran at 275-300*. The intial temp on the thermos was 400 & 425* (see top pic)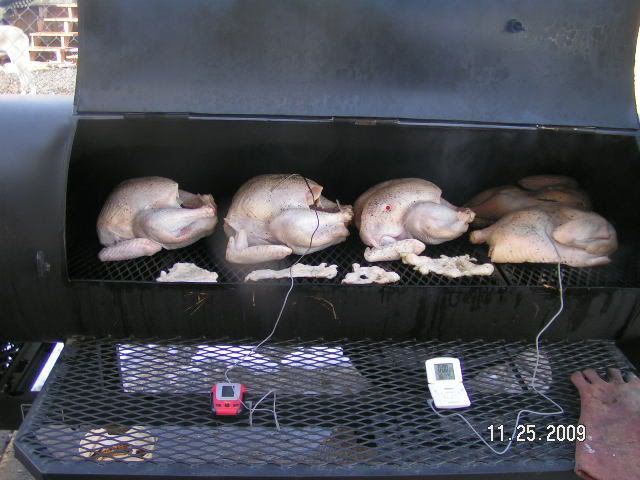 Trying my hand at smoked eggs-though I'd re-purpose the ATB rack into an egg holder.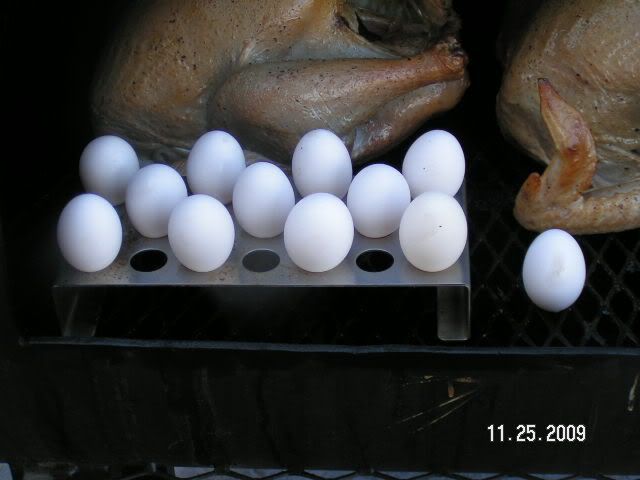 Here are the pterodactyl eggs after 3 hours; out of the 12, only two broke open during the smoke. They are gong to make some awesome deviled eggs!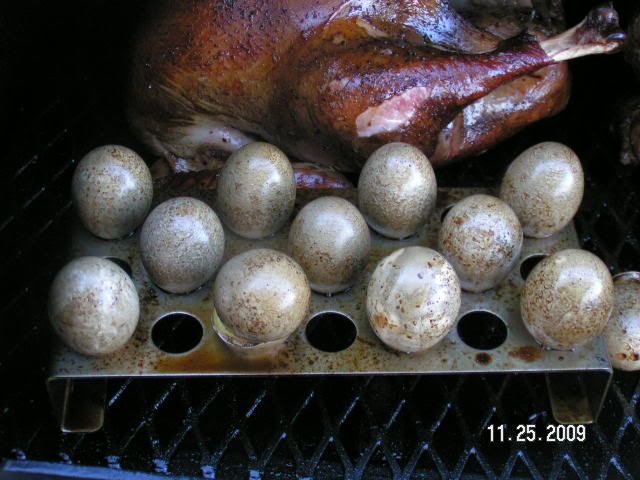 Pics of the birds three hours in. Temps ran from 148-155.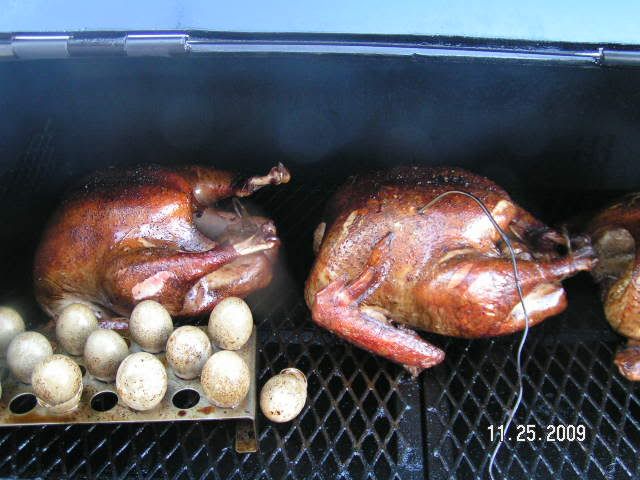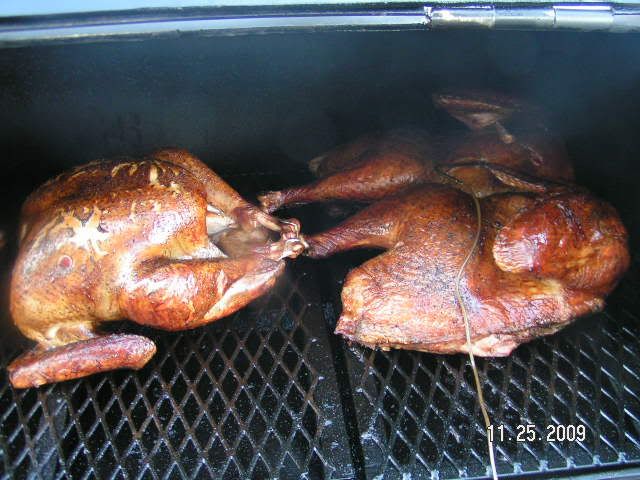 Here are the birds after 4 hours. These birds were of the "self basting variety" so I didn't brine them. They were all rubbed down with EVOO and sprinkled with garlic salt and CBP.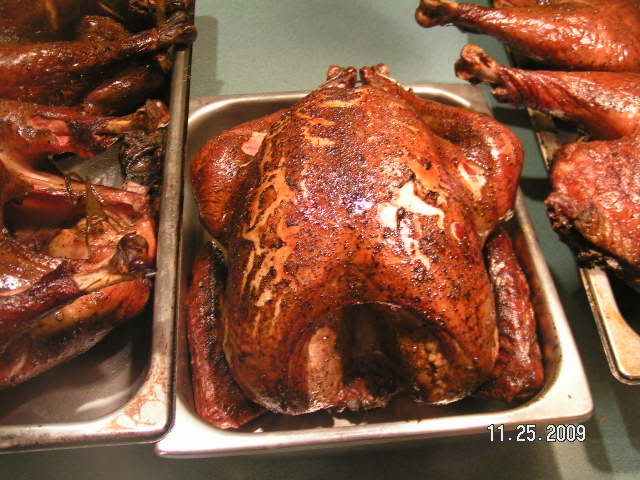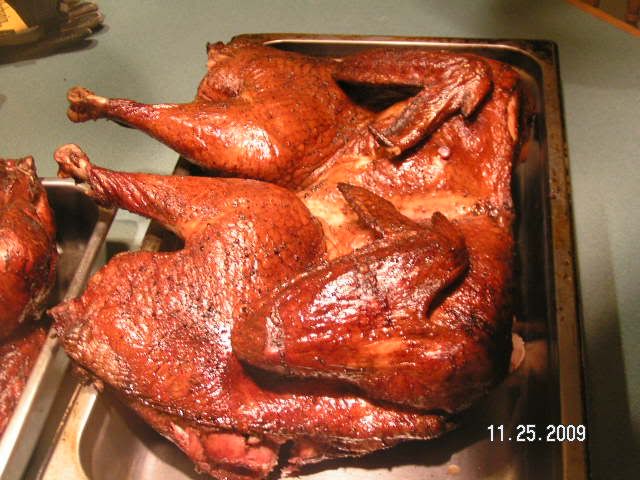 Thanks for looking. I'll try to post up pics of today's feast-might be hard with a hungry crowd.