I need some advice.
I built a basic UDS after my Char-griller smokin pro rusted back into mother earth.
Here it is: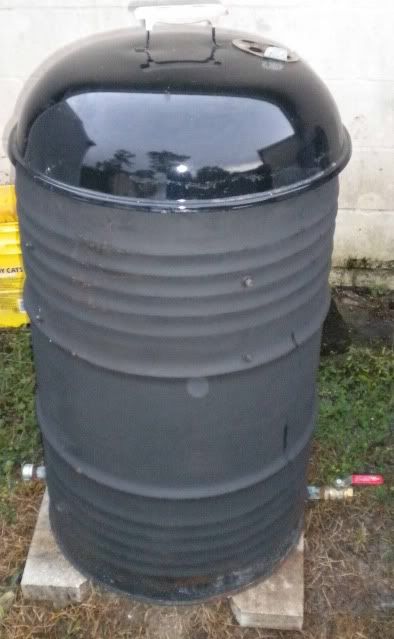 I have a turkey in it today. It has 2 racks inside about 6 inches apart from each other. The top rack is about 8 inches below the top of the drum.
The rack mounts are simply eye bolts with 1/4-20 nuts inside and out.
Now... My coals and wood should be good for about 4 -5 hours. At that time I will need to remove the bird and the top rack, then remove the second rack which has the catch pan on it, re-stoke and then replace the racks and the bird.
There has to be a better way to do this without cutting an opening in the bottom for access to the fire basket.
Any ideas?