Howdy all.
As I type this I have my chipotle pastrami smoking over some cherry wood.
The cure procedure was posted here
http://smokingmeatforums.com/forums/...ad.php?t=83943
but thought it a better idea to post the smoke in a separate thread so it will be easier for members searching pastrami to find.
Got a late start today, had to run out and do some Christmas shopping then grocery shopping then to Walmart for coals, then I get home and ready to start the smoker and find out my Brother has to go into work on his day off, one of the managers had to go to the hospital so I had to run him in.
Cold and windy but got my strami on at about 1:30.
After 10 days of curing, rinsed and fry pan test. It was perfect and no need for a soak.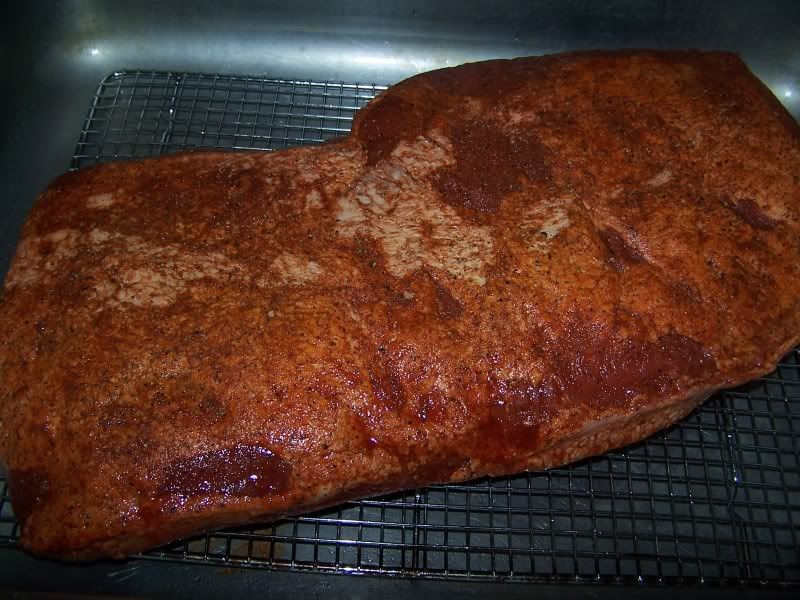 Coated with olive oil and rubbed with coriander, Indian mustard seed, chipotle powder, black pepper and garlic and into the smoker.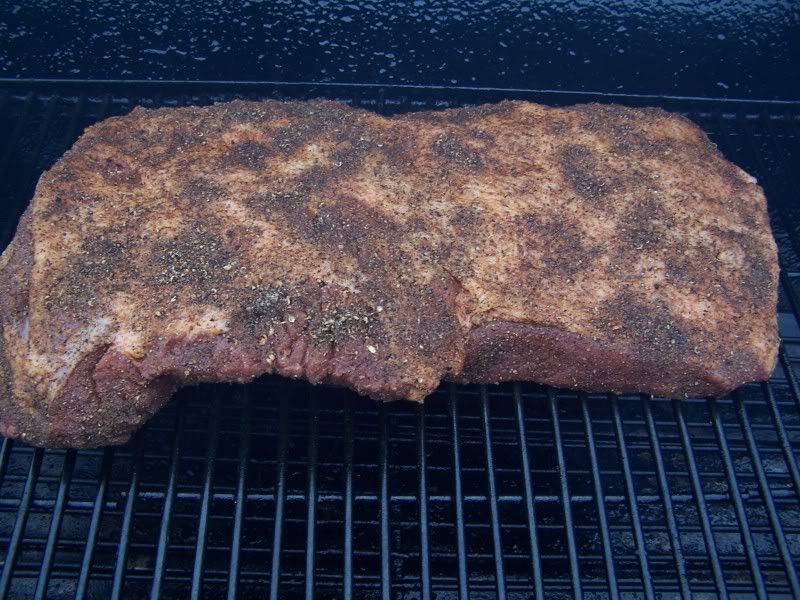 2 1/2 hours in, spritzed for the first time with apple juice.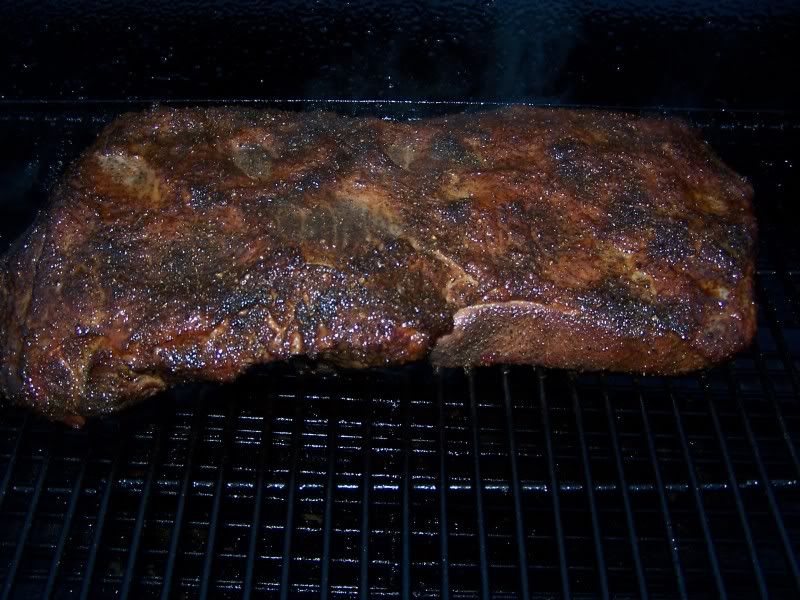 Also threw on a few new chicken experiments but will post them when done in the proper thread.