The other day I was in the mood for some Zuppa Toscana, I love that soup.
Decided to use chorizo instead of hot sausage because I thought it would be a nice flavor. Only had chorizo once a looooong time ago, was going to buy a package when I lived in AZ but traditional or not when you include lymph nodes and tear ducts I'm not gonna buy it.
As you can see these had no mention of such things, whether it was in there or not doesn't matter I just don't want to know about it.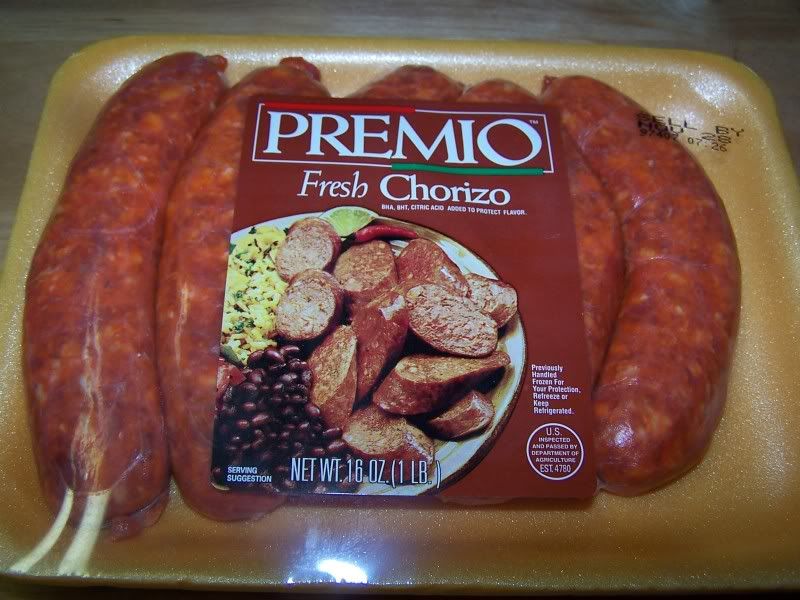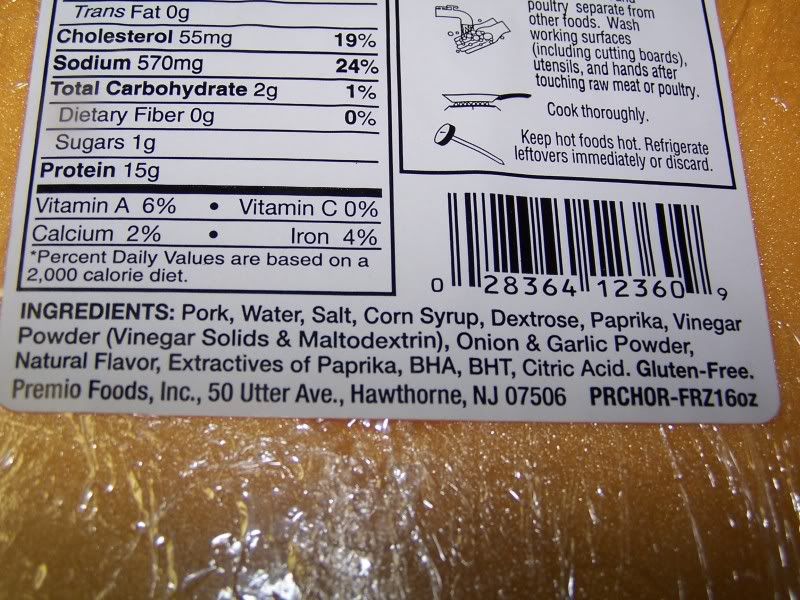 Good to go
Smoked over hickory, took about an hour to reach 165.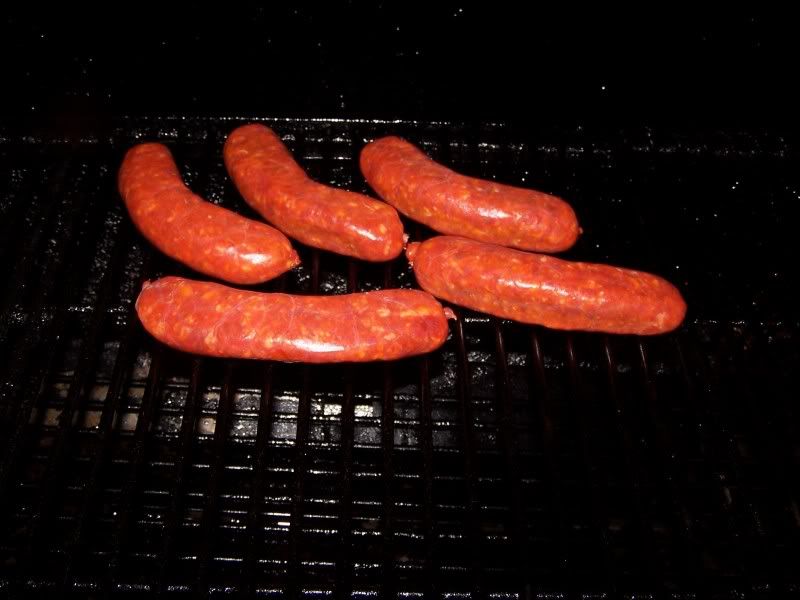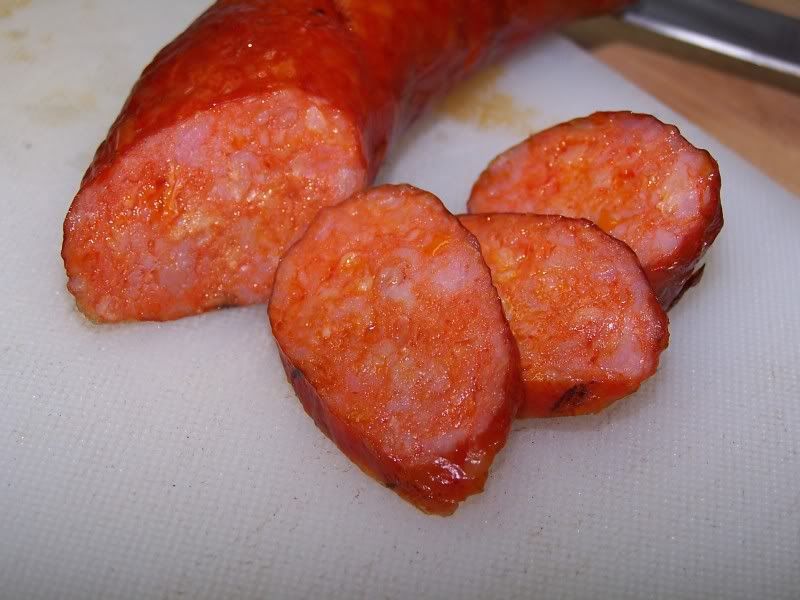 Ingredients:
4 potatoes, cubed
3 slices of bacon, diced
bunch of kale
half and half, cream is good too.
chorizo and some hot Italian sausage (the chorizo didn't have nearly enough flavor)
2 big cans of chicken broth, I like extra liquid in my soup
1-2tsp crushed red pepper
2 cloves of garlic, minced
one medium onion, diced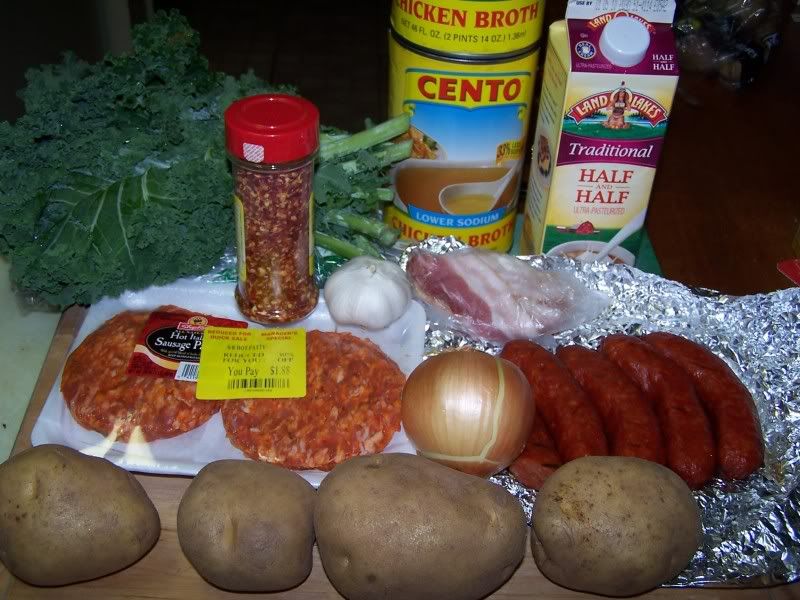 Crumbled the sausage and threw it in a large pot to cook along with the crushed red pepper, removed and drained the grease, added the bacon in until cooked, removed and threw the onions and garlic in the bacon grease until soft.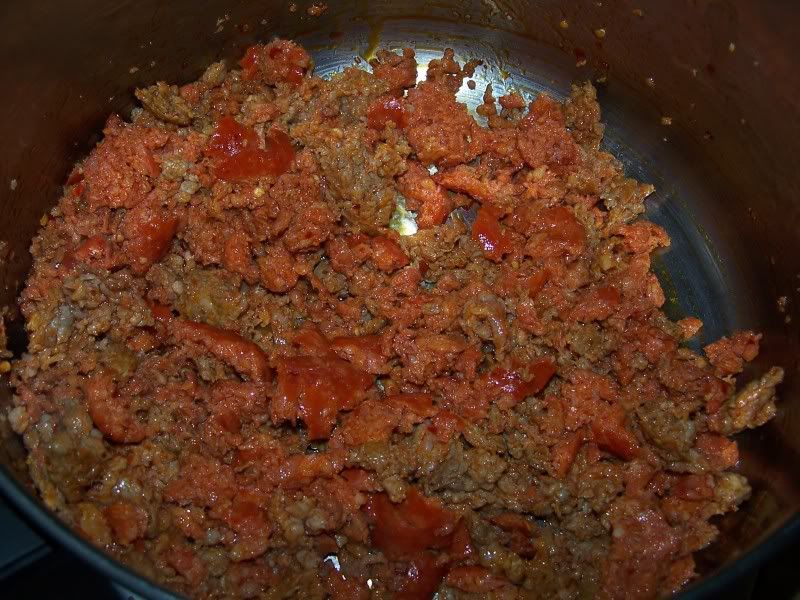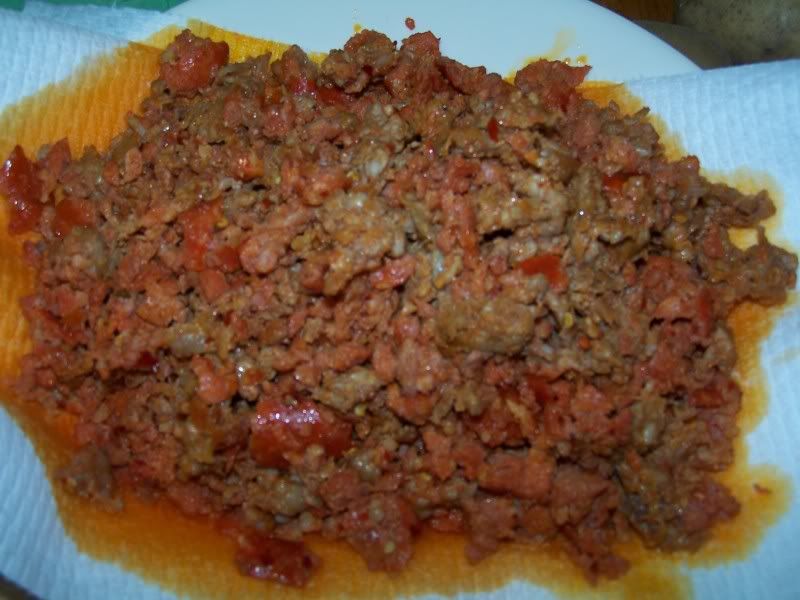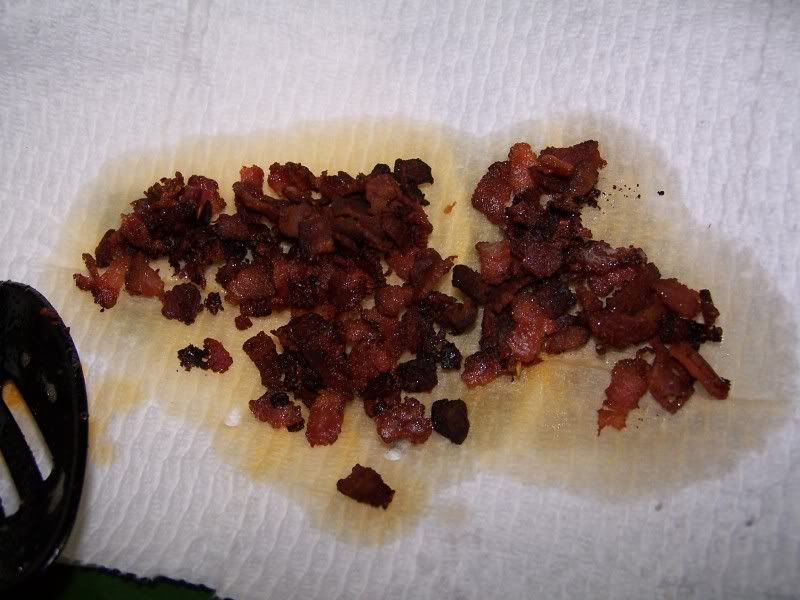 Add both cans of broth and bacon, bring to a boil. What a difference between regular and low sodium!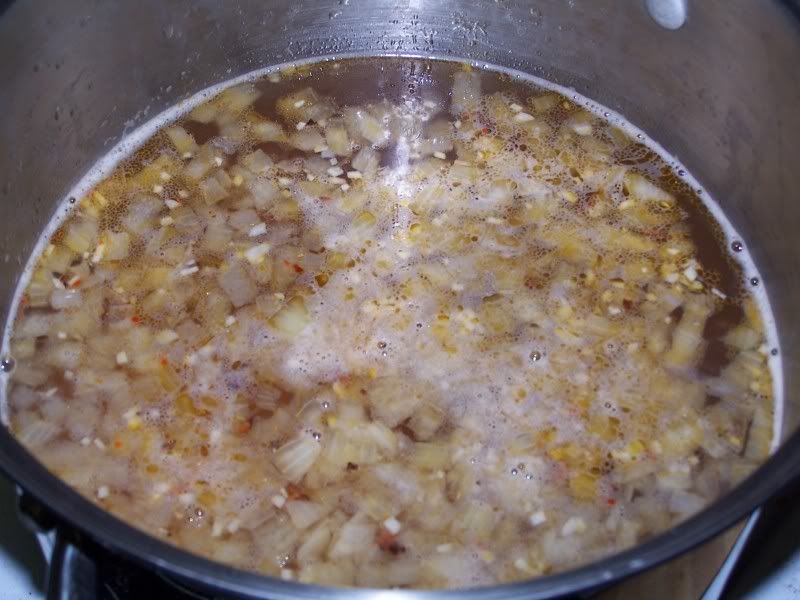 Once it comes to a boil added the 4 cubed potatoes and boiled for 20 minutes (until potatoes are soft) then reduced heat to medium, added half and half (not really measuring but 3/4 of the container I had or 1 cup of cream) and the sausage and heated for about 5 minutes. Stir in the kale (or spinach or any greens) right before serving, give it a good stir and enjoy a bowl of goodness.