OK after a long day,and a little drooling during a nap after supper. I'm gonna post some Qview.
4 (10-12 lbs) Turkeys Soaked with Tips brine. Smoked at 235-245 for 8 hours,with cherry wood. Thanks stan!
Had some room for 3 half racke of bbbacks...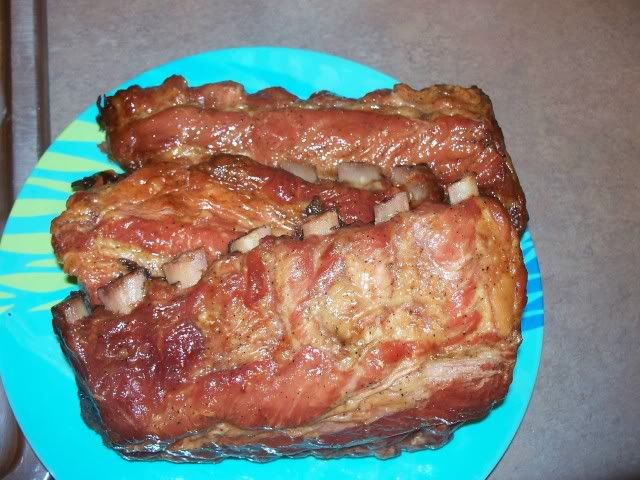 and 4 pieces of Pops buzzsaw bacon
Sorry no pics...I will post them after I take it to work and slice them.
The Turkey was soo juicey...Skin was ok, Could not get the smoker to put out anymore heat. Then the wind picked up and it got colder.
But everything came out good...Just ask my biggest smoking fan!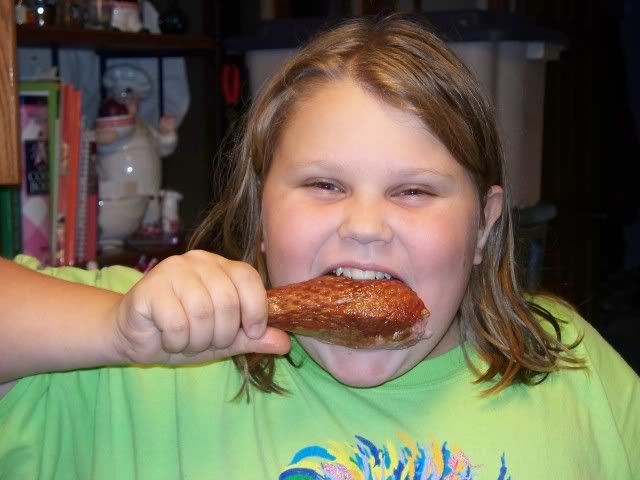 I barely got this cut off of the turkey and she snatched it up! Mrs SOB Snapped her pic since my hands were coated in sticky turkey goodness!
Thanks for watching!
SOB-QTV