So after waking up to 30mph winds and a blizzard of snow... We are now looking at 50 degrees outside, with the sun shining and no wind! Welcome to Boise Idaho weather!!!! It's as if the smoking gods came down and smiled upon us for this amazing concoction of artery clogging, heart attack inducing deliciousness that now lays before us blanketed in a thin blue quilt of Pecan and mesquite. Smoking to me is all about the adventure. This adventure is one of great friends, good beer and wonderful meat!! Today, my best friend from Montana..(Heliboydoesbbq) Is here in town to smoke with me today, and also for thanksgiving.
We have on the smoker,... Two Tri Tips, Two fatty's. (One Mole chicken enchilada in sage sausage. One buffalo chicken in maple sausage.)
Two racks of lamb. ..we ate the loin last night. 14 abt's and the fatcap off of the loin, positioned right above the fatty's on the smoker to render its treasures on top of the fatty's,
Now for some eye candy!!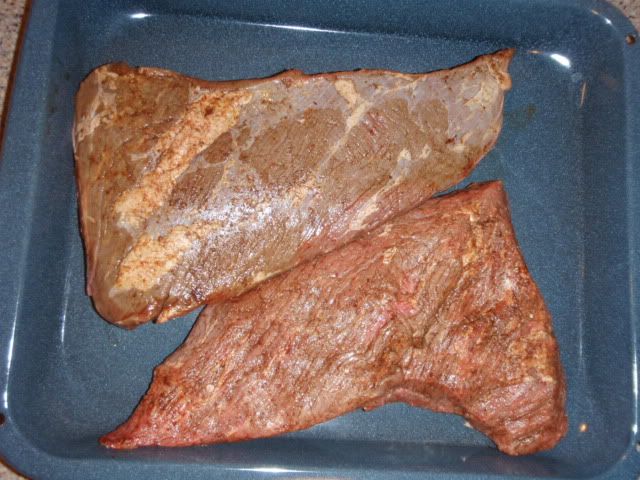 The tri tip after a night of pickapeppa marinade
a slew of ingredients for todays smoke. Some are still in the fridge and not in this photo.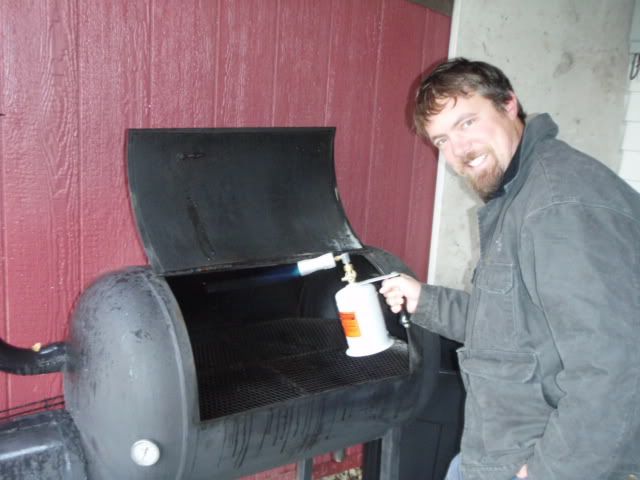 Heliboydoesbbq Pre heating my smoker. We were anxious to get it up to temp, and it was COLD!!! Worked great by the way!!!
Tray of abt's, one rack of lamb and lamb fatcap.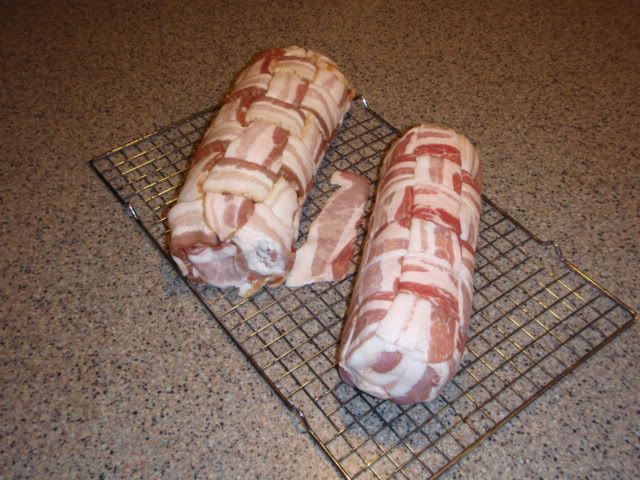 Two fatty's. MMMMMMM.... bacon makes everything better!!!!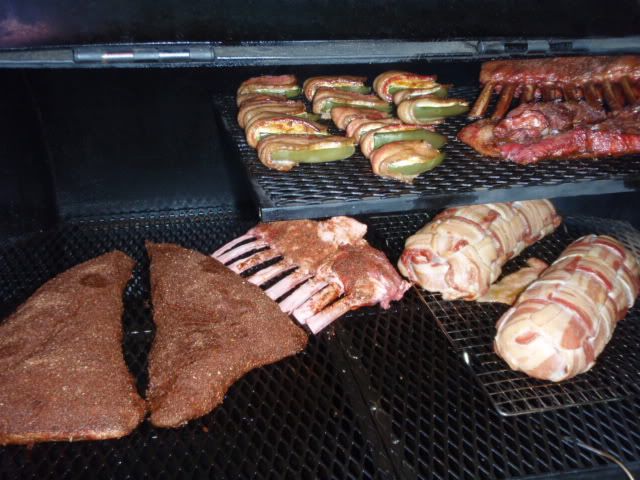 The almost full smoker. I would say i have room for a pork soulder on here still too!!!
More to come as the day progresses.... unless the barley gets to us. But hey, thats half the fun on days like this!!!