When I got home tonight this was waiting for me.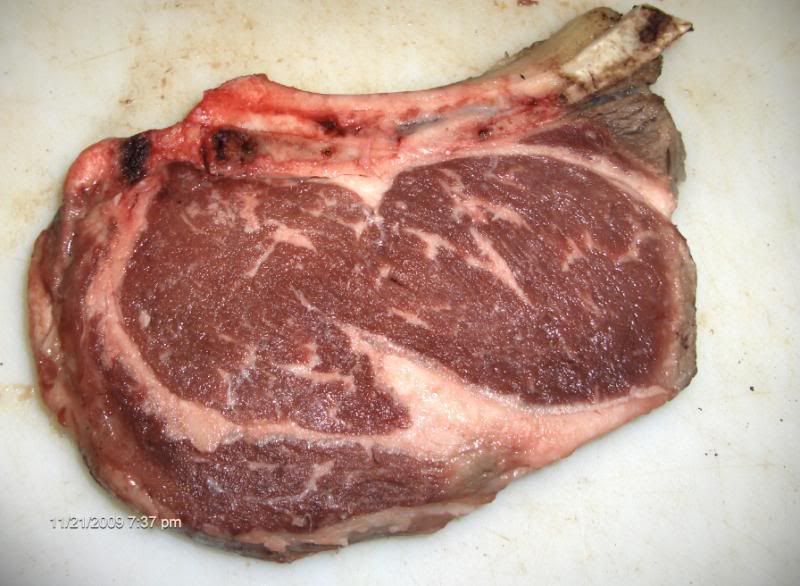 Well, this was after defrosting in the micro.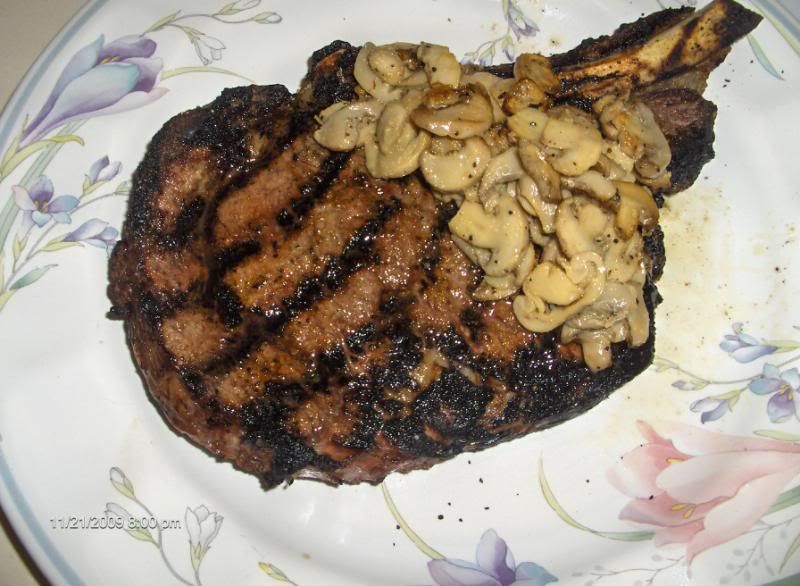 I smoked at 150' for about an hour maybe a little more.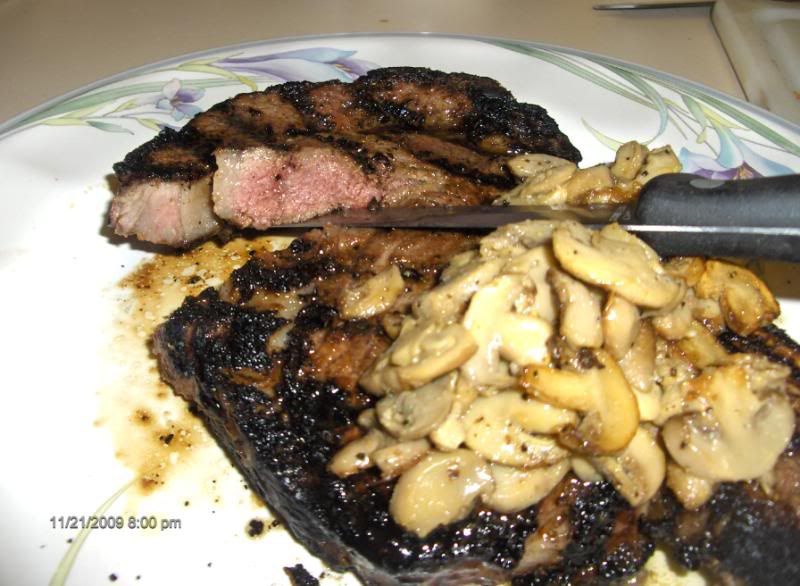 On the Weber for a quick sear. 3 minutes on side one 4 on the other.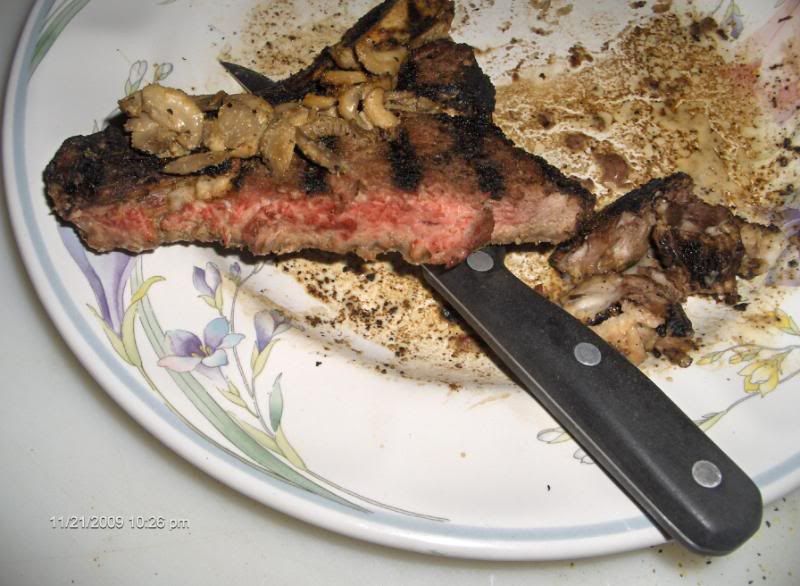 This all that Carol left for me, she said it was outstanding.
Usually I have to zap it in the micro, but not tonight. HMM, go figure.