I like to occasionally throw a chicken on the smoker when I have other things going and use it to make a smoked chicken stock.
This one turned out really tasty with nice flavors and would be a great base for many Asian soups or rice dishes.
Smoked a chicken, sampled a little
and then tossed it in the fridge until I was ready to make the stock.
I put it in a stock pot and covered with 5 quarts of water and brought to a boil, reduced heat and added the aromatics.
I used 3 scallions white and green parts
1Tbsp ground ginger
4 cloves of garlic, crushed
1 1/2tsp black peppercorns
2tsp salt
1 whole onion, quartered
one Thai chili (I accidentally threw in a serrano, I didn't label a few of my bags of peppers from this years garden so I guess that's what I get...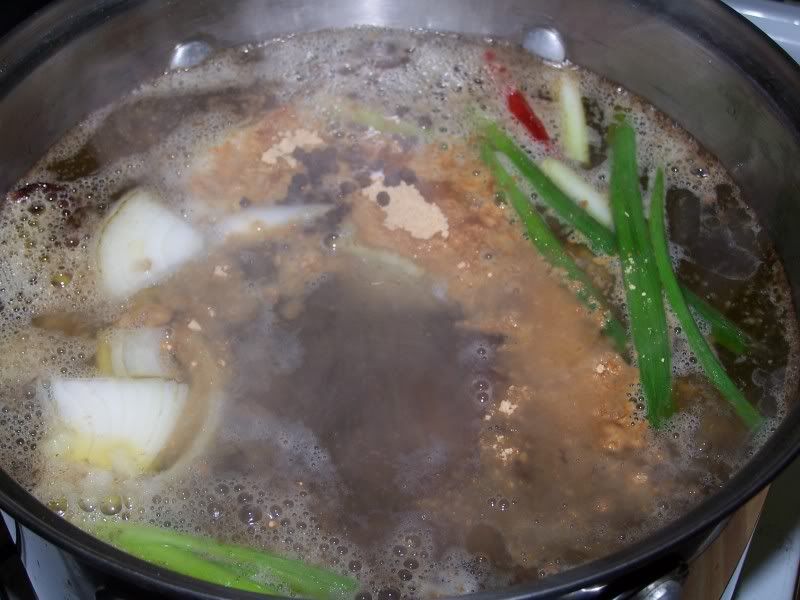 I strained it and set in the fridge overnight, next day removed the fat from the top and gave it a taste test.
It was good but way too watered down so I put it back on the heat and brought to a simmer for another 2 hours reducing the amount of liquid by 1/3.
Filled jars with 2 cups stock and put in the freezer until I figure out a good recipe to use with. Ended up with a total of 12 cups of broth.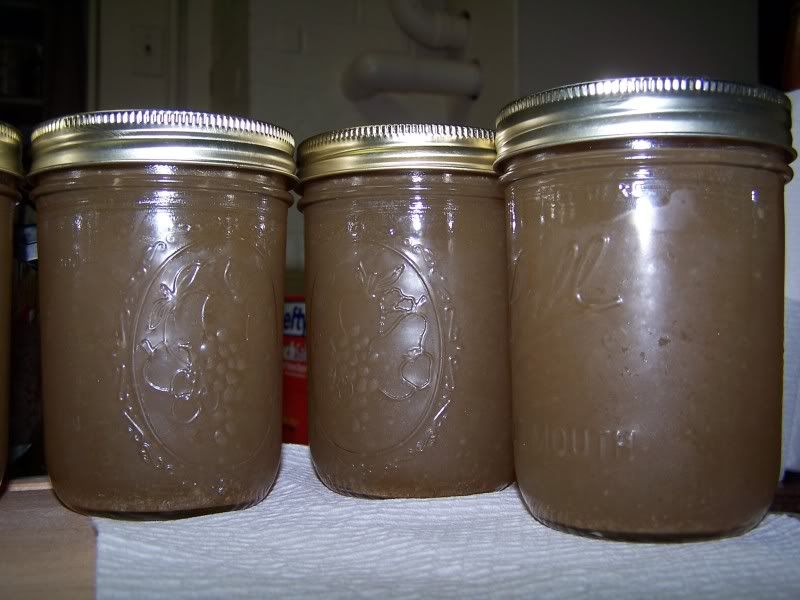 If you enjoy making chicken stock this recipe is a nice and refreshing different variation with nice subtle hints of Asian influence, I can't wait to try out some egg drop soup with this.