I absolutely love ABTs, and who doesn't?
Most of us have tried ABTs, to any new members who haven't you really need to give them a try.
Felt like posting this while I still have the taste in my mouth and ABTs are still hot and tasty.
Picked up some japs today, 26 I think and split them boat style for some ABT goodness.
I leave the stem on and cut the peppers in half, the stem acts like a handle when eating the ABs. For removing the ribs and seeds I use a metal 1/2 teaspoon, perfect size and has firm edges and does a great job clening the peppers.
Ingredients: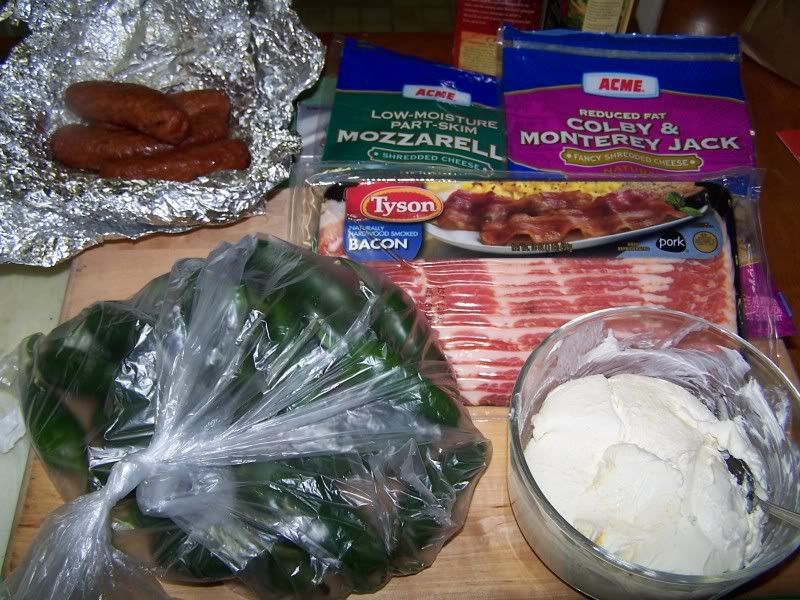 1 1/2 blocks of cream cheese, softened, garlic powder mixed in then some colby jack and mozz, added some of my chipotle rub and to half of the batch I added some chopped smoked bratwurst.
Time to get stuffing...
I use a small spoon to press the mixture into and smooth it on top of the pepper, I think it works as good if not a bit better than squeezing it from a bag.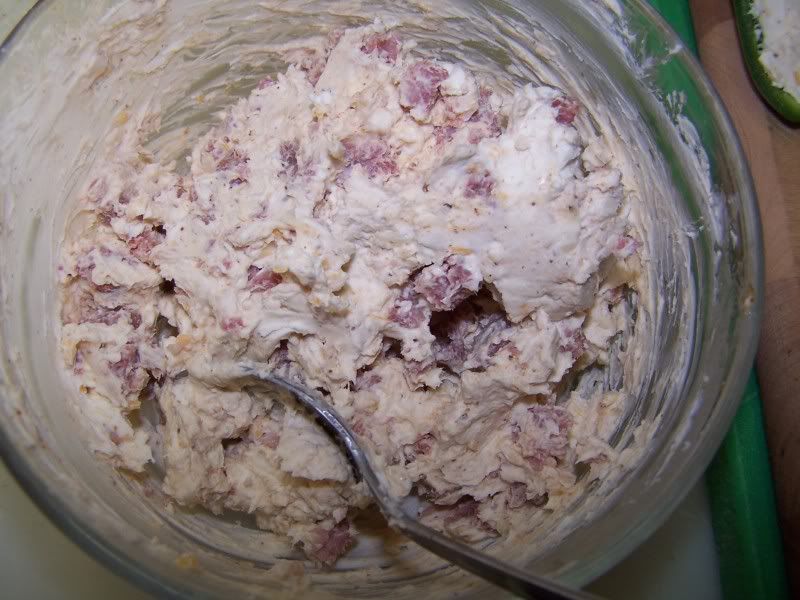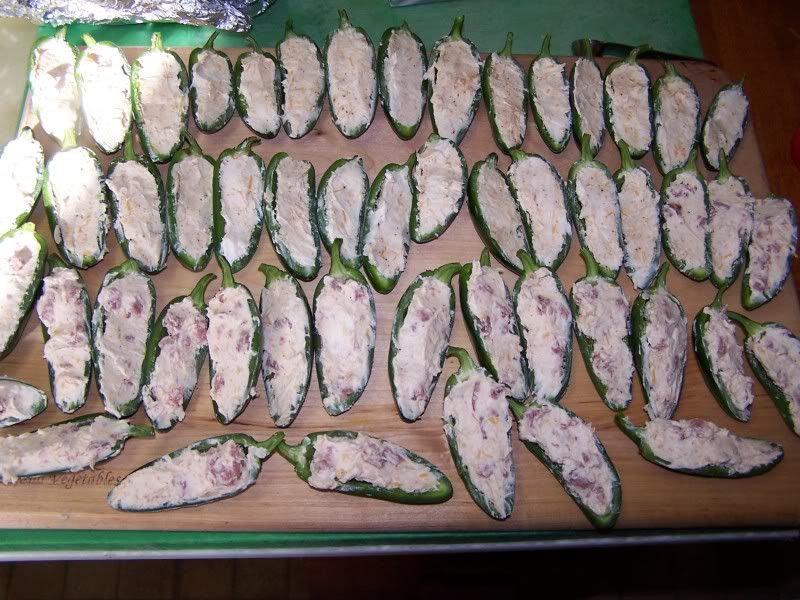 Cut strips of bacon into 3rds and quarters and layed on the peppers instead of wrapping. Sprinkled my chipotle rub on the plain and some KC rub from Beer-B-Q on the brat ones.
Smoked at 225ish for 2 1/2 hours over cherry, snapped a picture when adding some water to the water pan, a bit blurry but I was trying to be quick, like a bunny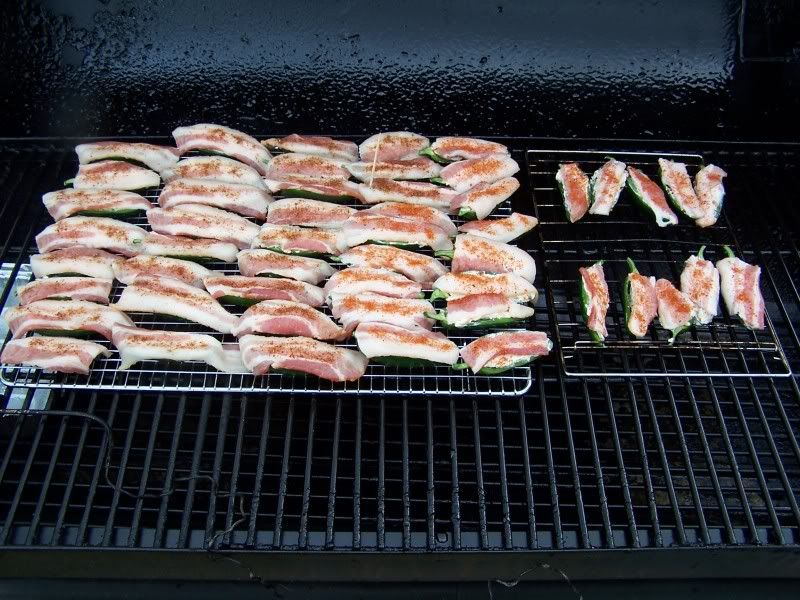 Is it wrong that looking at the pics as I post this is making the drool start to flow?
Gonna go grab a few more