I smoked a turkey today as a practice run for Thanksgiving so I thought while I am learning new things I just as well give a fattie a go. The bacon weave took some time to master but I got it to look pretty decent. I filled the fattie with toppings of my favorite pizza, canadian bacon, pineapple, and jalapenos then topped with cheese.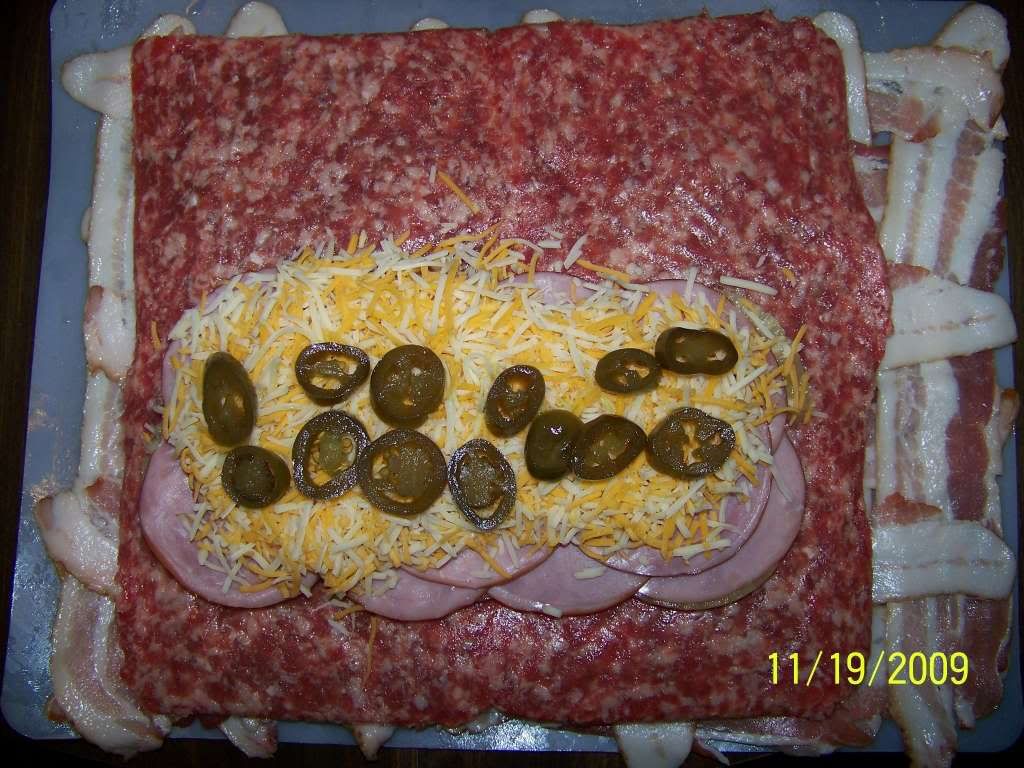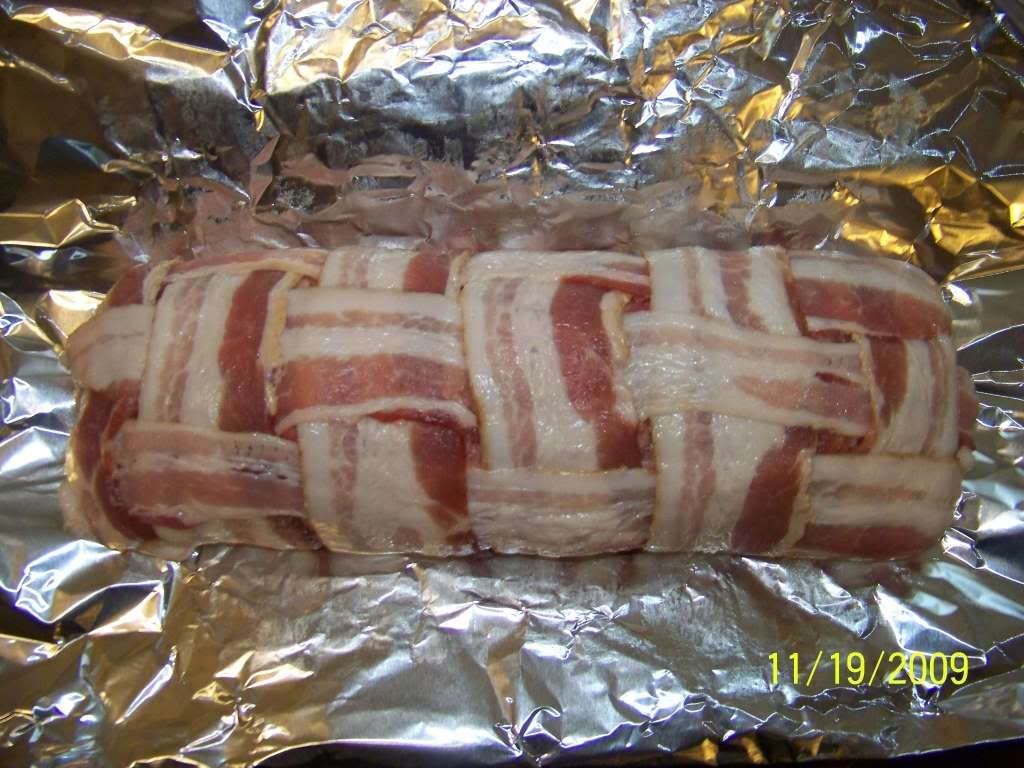 Into the smoker at 225 with hickory chips. A little over 2 hours later and 170 degrees it was done and ready for a short rest then a tasting. Simply amazing! I cannot wait to try more of these.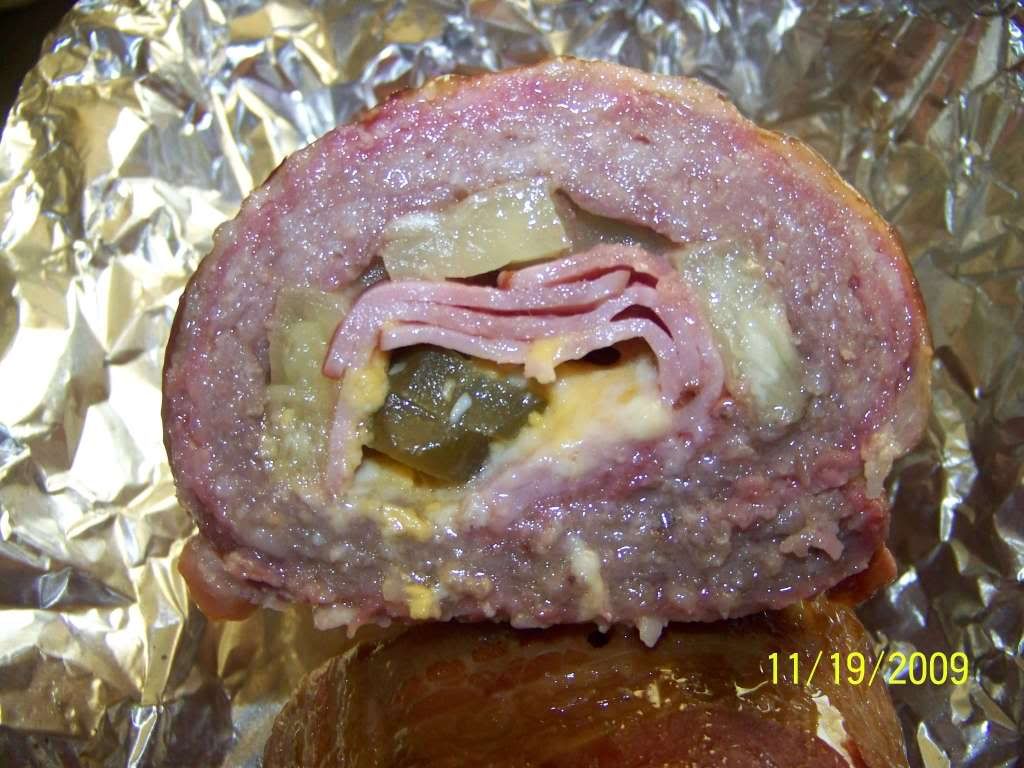 If it looks like it is saturated, well, once it was ready for the smoker a injected pineapple juice in it.