It has been almost a whole year since I smoked any cheese, now that the nighttime temps have dropped it's time to do some more.
I picked up a block of sharp cheddar, extra sharp cheddar, pepper jack and a mozzarella.
Let them sit out as I prepared the smoker, lit 3 coals and placed a piece of pecan on top and waited for the temp to stabilize and the smoke to flow.
Temps ran in the 70 degree range the whole time.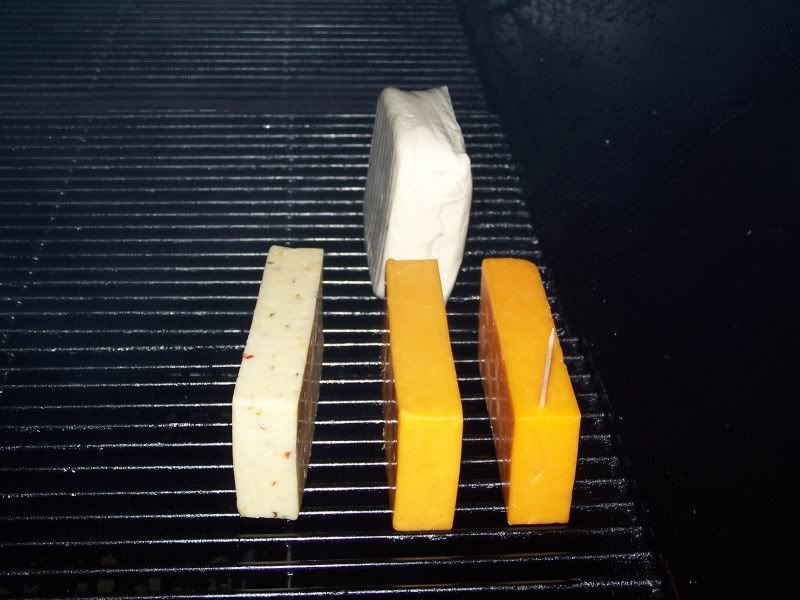 Smoked for 1 hour 20 minutes, first half was with pecan wood and the second half was with cherry.
The mozz fell down inside the smoker, that's what those few little dark marks are.
Didn't pick up as much color as I thought they would but the important part will be how they taste.
Vacuum sealed and time to let them rest in the fridge for 2 weeks before I tasting.