Made Italian beef the other night and I was going to use some to make an Italian beef pizza but I was out of yeast and wasn't going to run out to the store so instead I whipped up a pasta.
I started off by roasting a head of garlic.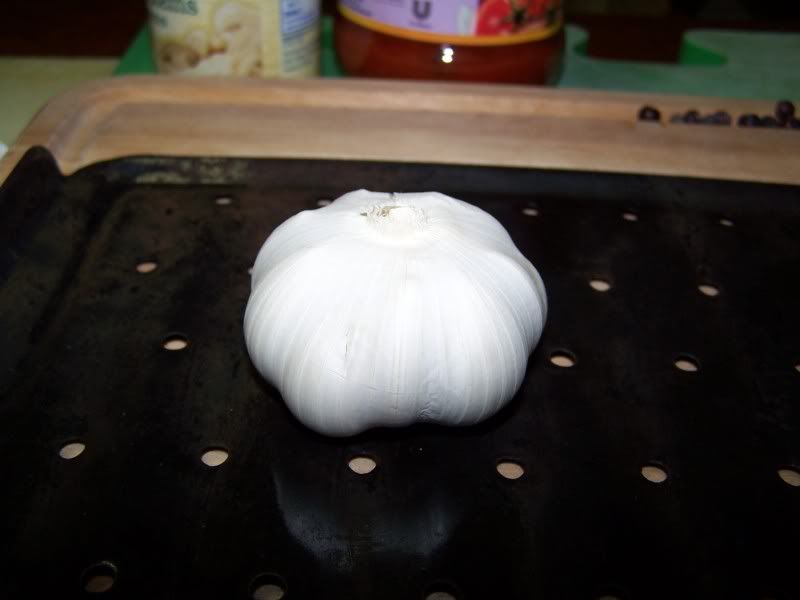 Sliced of enough of the top to expose the cloves, drizzled with olive oil, sea salt and pepper. Wrapped in foil but left the top exposed and baked in the oven at 400 for 35 minutes.
The ingredients: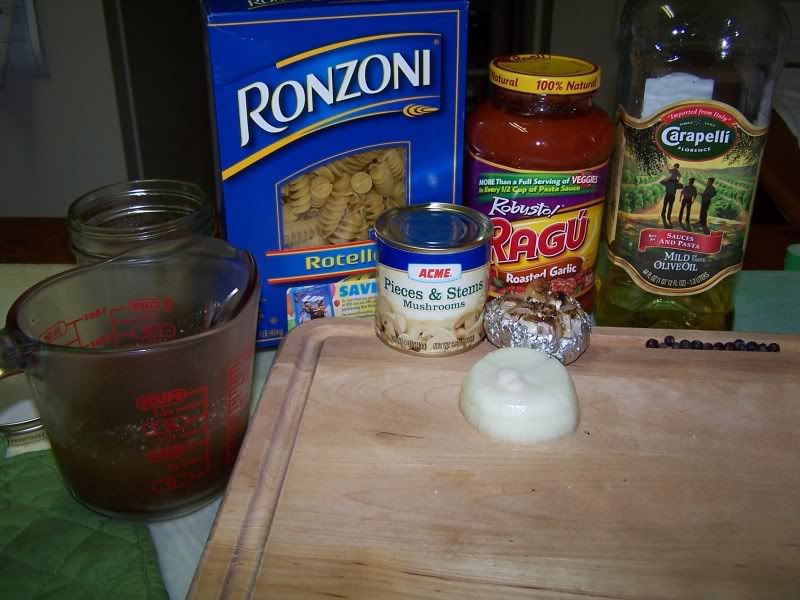 Heated a pot and sauteed about half an onion, some shrooms and the roasted garlic (love that smell!)
Cooked for about 5 minutes on medium, until the onions began to soften then added 1 cup of the Italian beef broth, 1 cup smoked chicken stock and about 3/4 cup tomato sauce.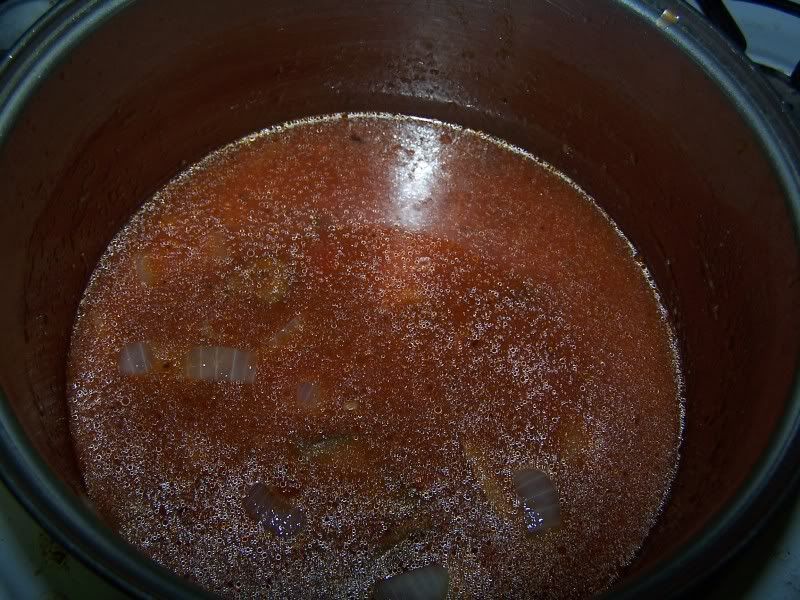 Brought this mixture to a boil and stirred in half a box of pasta, covered and cooked 20 minutes, stir often so the pasta doesn't stick to the bottom of the pan.
I had intended to cook al dente and finish in the oven but ended up cooking the pasta all the way in the pot so I mixed in some mozzarella cheese then mixed in the beef and into an 8x8 baking dish. Topped with some pepperoncini's and more mozz and under the broiler just until the cheese begins to brown.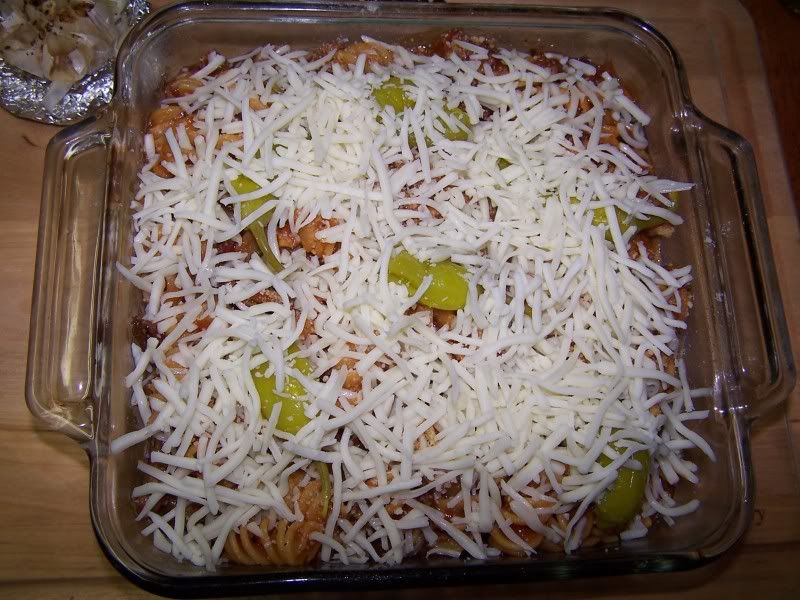 All plated up and time for dinner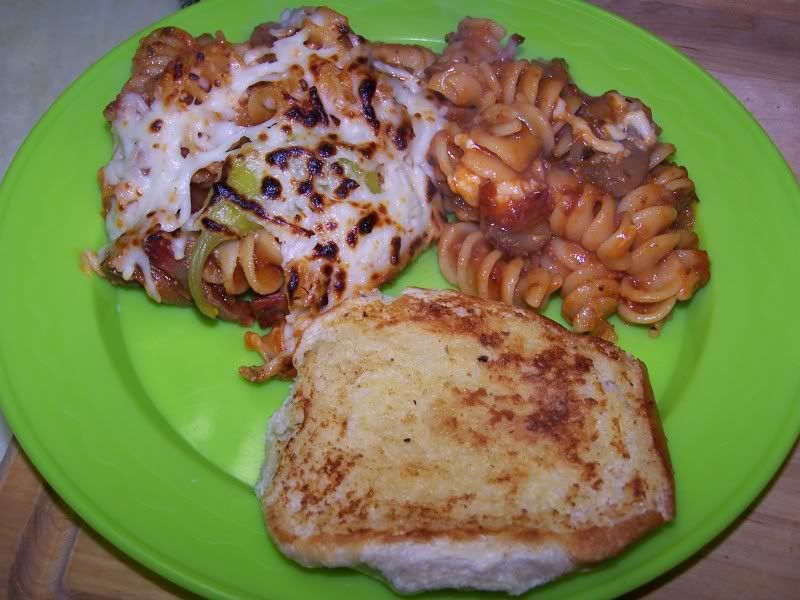 It was delicious and something I will definitely be doing again.
Thanks for looking.