I had this ribeye roast in the freezer. The other half was a bit chewey but tasted good.
I saw this post and decided to try it. Thanks LFRoberts5.
http://www.smokingmeatforums.com/for...=dry+aged+beef
I don't have a cotton towel but thought what the hell? I love experimenting. I have done a lot of wet aging at the restaurant in Cryovac.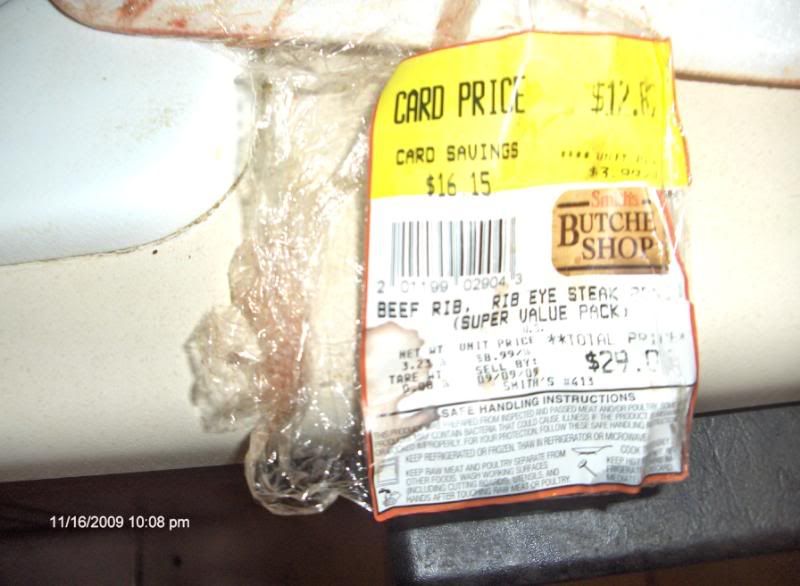 A good score.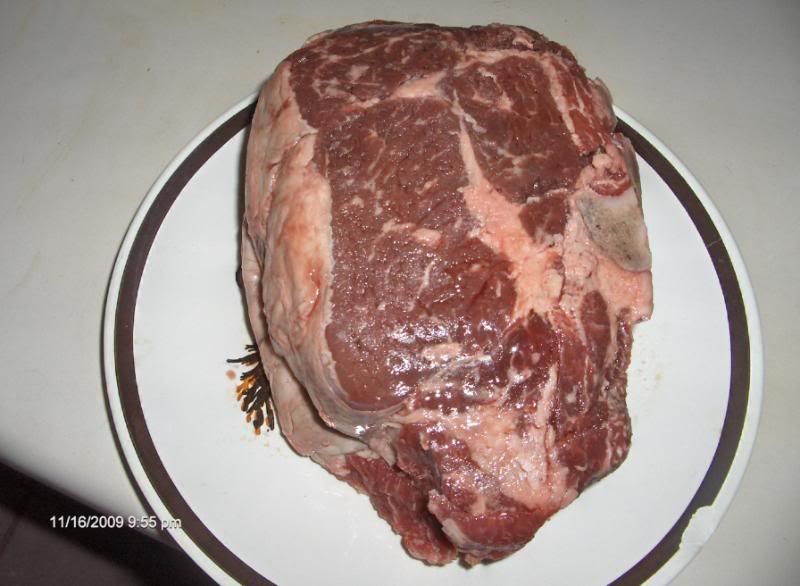 One side.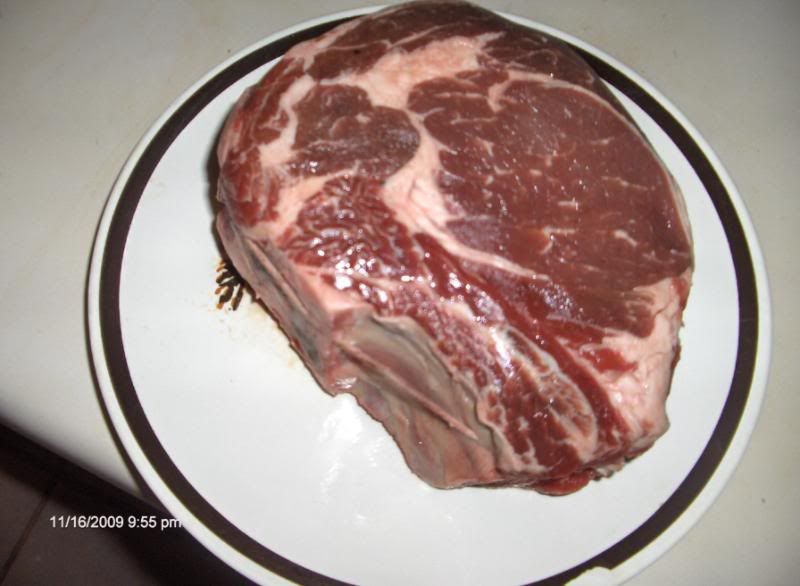 The other side. I got it covered in a 34' fridge.
I'll post the results as they progress. I hope for some good aged meat. We'll see.
Thanks for watching.