Went shopping for some pork at a paradise for pork lovers in Chicagoland. Peoria meatpacking. They also have chicken, beef, and some fish, but pork is where they excel, everything snout to tail is offered, and whole pigs are available with a days notice. No pictures of inside, since it is frowned upon, but the meat area is in a cold room with butts, spares, bb's, whole 3 foot sections of bone in pork loins, raw hams, etc just layed out on tables stacked high with pork. Customers wear plastic gloves to pick through and find the piece to your liking.
I purchased (1) slab of spares that came in @ 5#, for $1.49/lb. Also some fres Texas hot links for $1.59lb. I also got some chicken wings from a large bin 4.5 lbs @ $1.89/lb. The last meat itme I got was frozen boxes of hot links, buy one get one free $5.98 for both boxes. My mom got me a whole boneless pork loin, and she picked up some fresh ground beed, and pork chops for herself. My daughter liked the pigs heads on display, and we all had a good time
From the small amarket I got some jalapenos as well.
Hot links: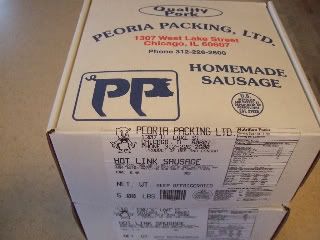 fresh stash: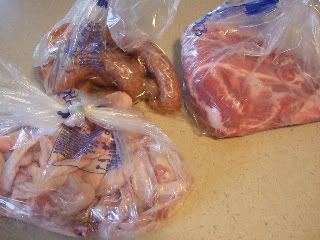 fresh links: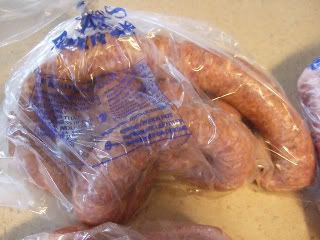 wings: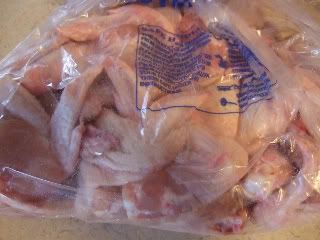 spares:
I will be trimming down the spares and smoking the spares as well as the tips and skirt. The fresh hot links will be done today as well.
For my ABT's I am going to use kilbasa, and cream cheese with smoked garlic and green onion added.
Pics of prep, cooking, and finished products to follow, I have to get to the store to get a few items, and a refill on my back-up propane tank.