I wanted to try these garlic and chipotle cubes injected into the pork to see what they tasted like....
I disolved one cube each into 3 cups of beef broth, then injected the pork...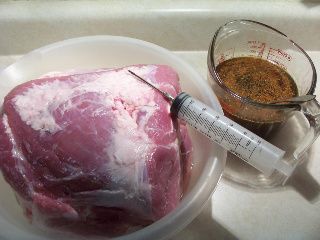 Finally had the chance to try out some dry rub
Beer-B-Q
sent for me to try out... It tasted sweet and hot.... I like it!!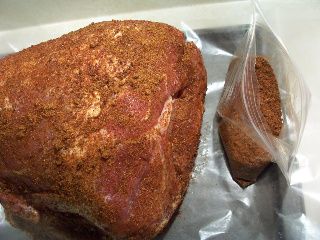 I smoked the hunka pork in my drum for about 10 hours.....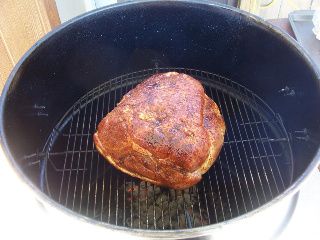 Smoked my meatballs at the same time. :)
The rub made a nice bark.... it was definately sweet and spicy...
The inside was moist and tender. I could taste the garlic, and will use the cubes again. I probably could have used 2 chipotle cubes. It was hard to tell if the spice was coming from the injection or the spicy rub.
I liked it though. :)
Thank you again for the dry rub Paul and
Thanks for lookin'. :)