Yup, I know it's called 'Buckboard' bacon but this is different... I sawed the butt in half lengthwise, lol! Actually, I sectioned it into three pieces; the front clod from under the blade, then the main body of the butt cut in half lengthwise so it simulates the thickness of belly bacon. Cures faster, doesn't need injection, smokes faster.
Put this in the brine a couple Sundays ago when my son and I made up breakfast and polish sausages. The brine was:
½ gallon water
½ cup salt
½ cup sugar
½ cup brown sugar
1½ tsp DQ cure
Of course, it doesn't look much different out of the brine as it did going in the brine, just pinker. Here it is after taking it out: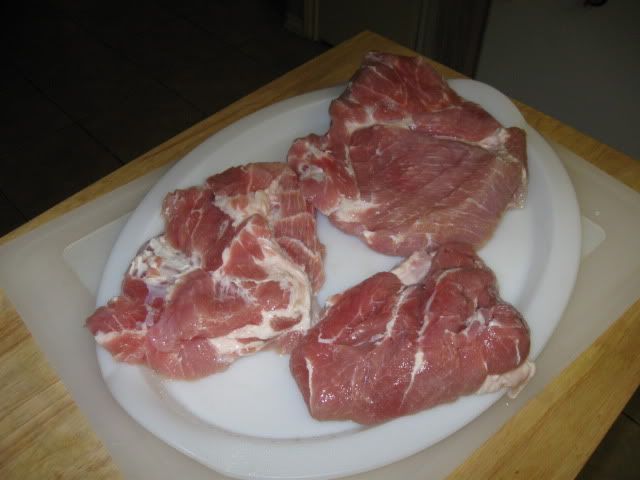 I did a fry test and it wasn't too salty at all. Just rinsed it off and into the smoker it went.
Smoked it for 3 hrs. until it hit 150°, pulled it and tried a bit.. mmmmm.. it's gonna taste good with eggs in the morning!
closer pic: