I was talking to Dave (PIGINIT)about this and I couldn't remember the name of it. He said call it Chicken Ala Ron. I said that's it Chicken Ala King. Just 1 day earlier I knew the name when I was planing on doing it, and went brain dead, old age I guess.
I took the carcass from the Sam's Club chic and took any remaing meat and set it aside with the leg meat. I also had a whole leg and thigh. Here are the bones and skin with some onions for a simmer.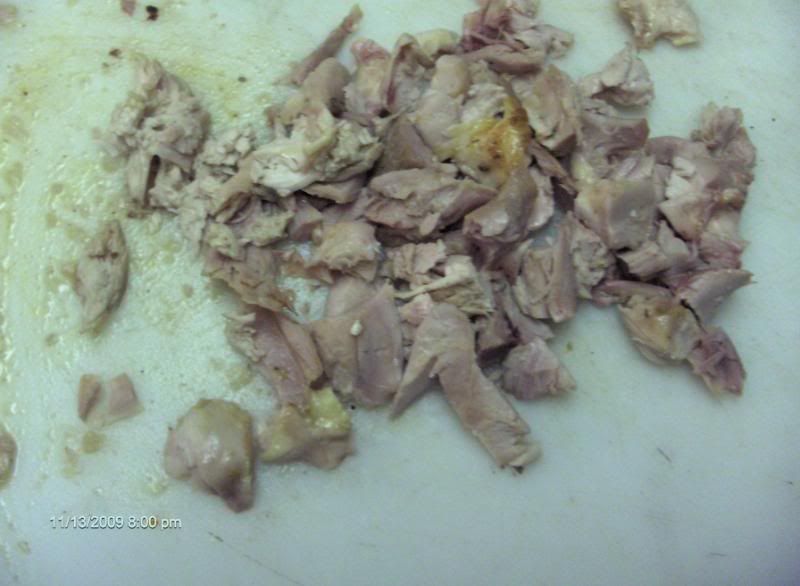 Not a lot of meat, but enough for a small batch.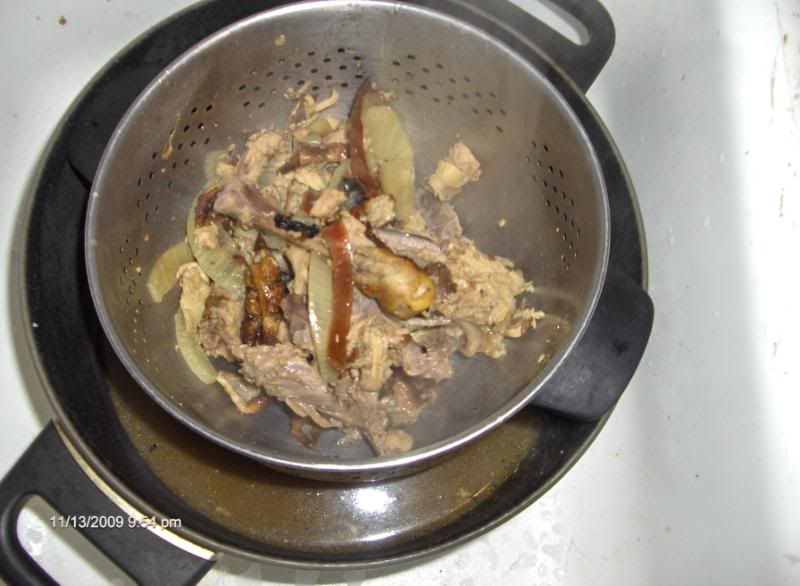 2 hours later and strained.
I used 1 1/2 quart of dry milk for the base along with the stock. After the sauce was made I added the chicken and above. I usually would thicken with corn starch, but was out, so I sprinkled some potato flakes to thicken.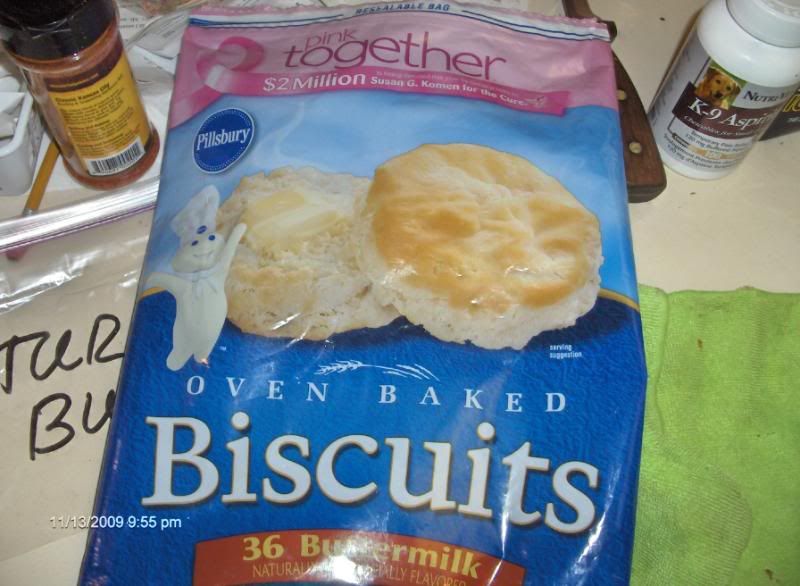 Carol baked up some of these biscuits from Sam's. Man, are they good with anything.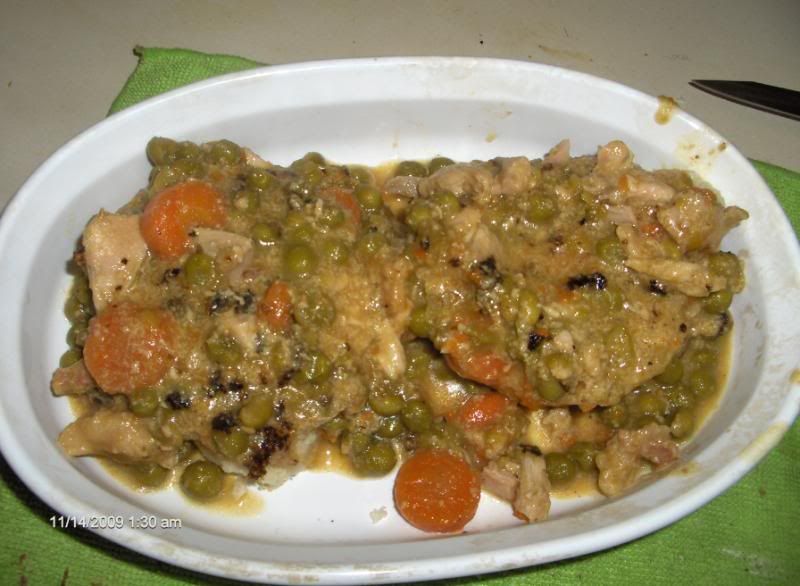 Poured over a split biscuit.
I know it aint very pretty, but it sure was good.
Normally the sauce is white. If you want a white sauce just use the chicken meat and not the stock, since the stock is what gave it the off color. This is real good on a cold day.
Thanks for reminding me Dave.
Thanks for watching.