Well, I had some problems with my GOSM Wally World Wide Body. I thought just the wind break housing around the burned had rusted out. I had plans to make repairs but today, I was just gonna prop it up with a brick. Make repairs later. Well, I went to instal my brick support and found the damage to be much worse. Give me a minute....
First look...not so bad...
But looking closer...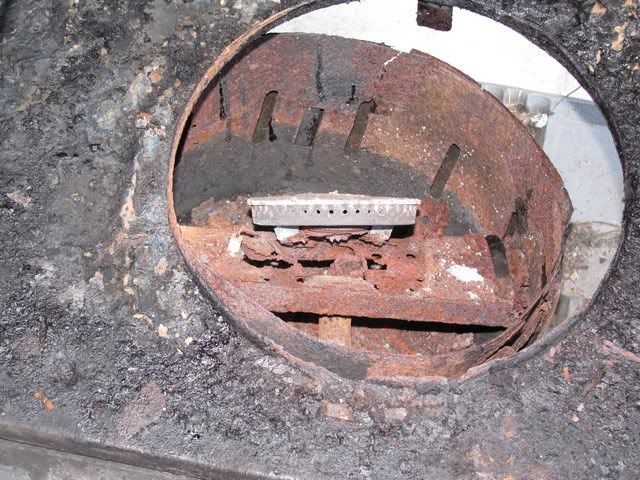 OMG...she's a goner! Looks like I'm in the market for a new cooker!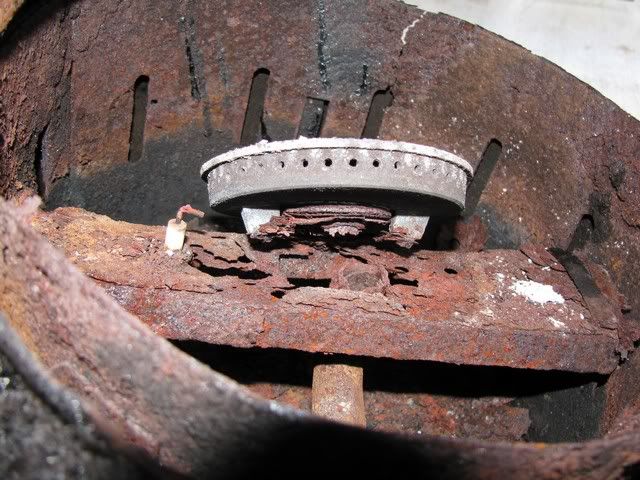 Word to wise...get a cover and protect your cooker!