After 4 seasoning smokes with an empty smoker, I finally got to put something in it!!! I smoked a little brisket that i got at wally world. And a buffalo chicken fatty. I posted about the fatty last night so this will be about the brisket. It was a 3 lber that came pre seasoned. I was curious, so i figured, if im gonna ruin a piece of meat.. i would rather ruin one that i didnt really create. The smoker worked great. The brisket stalled for quite a while at 159 then came down to 152 for about an hour. I pulled it at 172 and foiled it for 30 min. Cut it open and it wasnt that bad. I would have preferred a hand rubbed brisket, hands down. So i decided to cut this one up into small pieces and turn the whole thing into burnt ends. Those will be on the smoker today along with a turkey that is already on. Here is the brisket.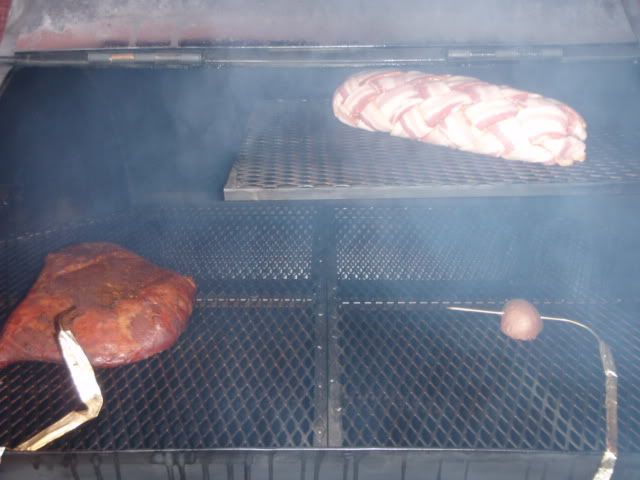 It came trimmed, not much fat left. about 1/4 inch cap.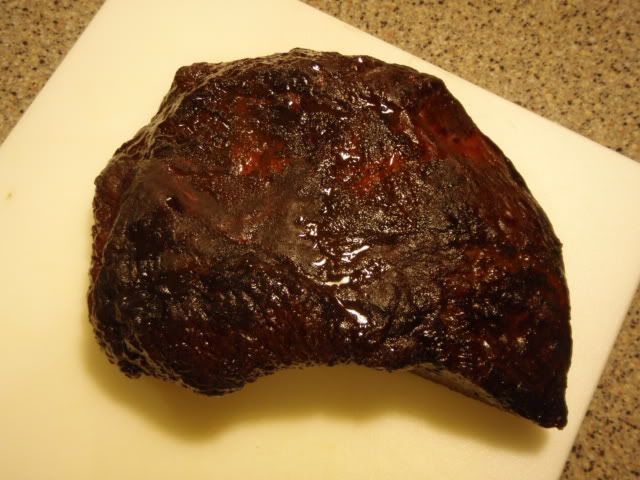 The blackened hunk after 6 hours.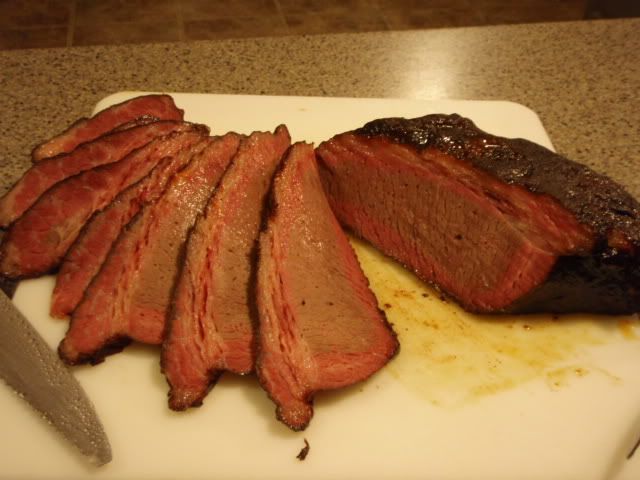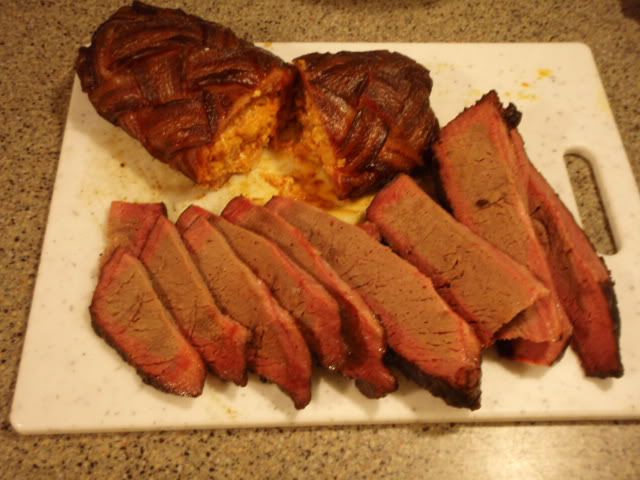 after trimming the cap for dicing and slicing. MMMMM.... burnt end sandwiches today!!