As some of you saw yesterday I am the proud new owner of an offset smoker. I understand all I need to do in the cooking chamber as far as baffle, tuning plates, lower the exhaust, seal it etc. It is the firebox I'm not sure on.
That is when I call on the great people here at SMF! I am looking for ideas please. Pics would be great if possible as I am a visual kind of guy.
New smoker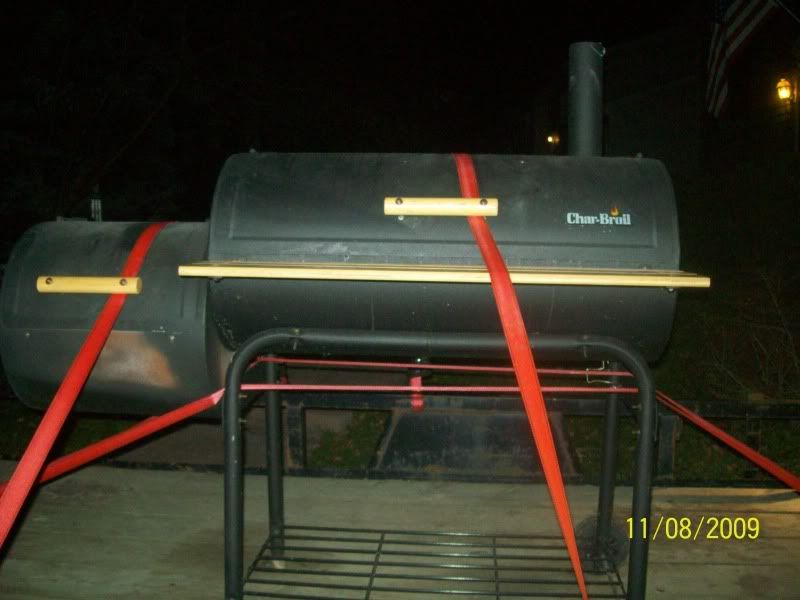 I plan on using expanded metal to replace the fire grate provided as I hear it doesn't hold up at all. The instructions say to put the fire grate in the bottom of the chamber, but we all know you need to raise it up more for air flow. My question is how high do you go? There are bolts in the side that would allow the fire grate to sit right at the opening level, but is this too high?
Per instructions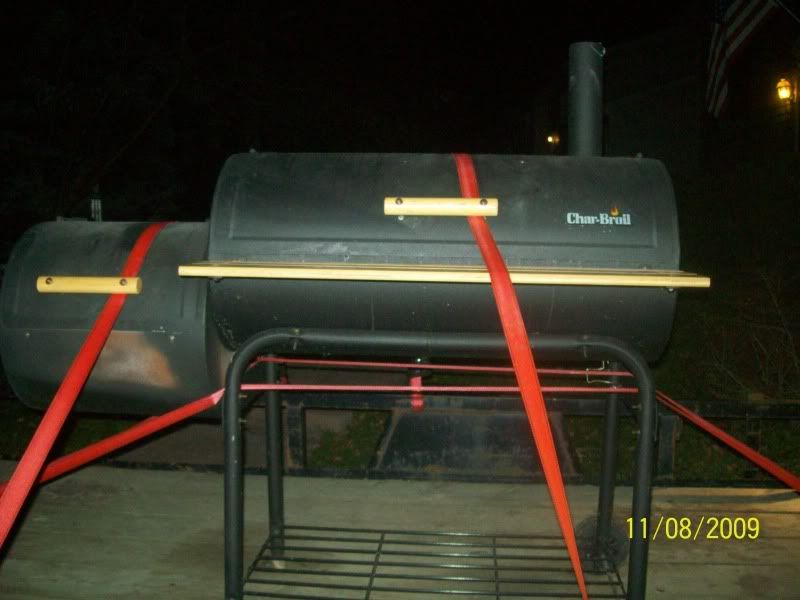 Here are the bolts
With fire grate on bolts.
I have seen set ups with fuel baskets and without. I have seen them without baskets and two fire grates one below the other and some with only one grate. Are baskets a nessessity?
I am by no means a fabricator so I am looking for the easiest way to make the mods on the SFB and still have efficiency. I plan on burning wood in this and not charcoal if that matters. I would only be using charcoal as a base fire or as needed throughout the smoke.
Any help would be greatly appreciated! I am sure there are many different ways & opinions to do this and I am interested in them all. Thanks!
Sorry my pics got messed up. Here it is per instructions then on the bolts