We had a sale on Ground chuck and pork sausage last week so I made some meat loaves and meat balls and a traditional fattie loaf???I guess!
The recipie is pretty basic but I jazz it up by usuing Jeff's BBQ sauce inplace of Ketchup or tomato sauce....mmmmmm Goood!
Sorry No before Pics...Was kinda in hurry to pull this off for supper last night. The Pork sausage loaf is the top one.
The meat balls will get vacum packed and into the freezer to make spaghetti (sp) another night!
Mrs SOB likes a mansize meatball!!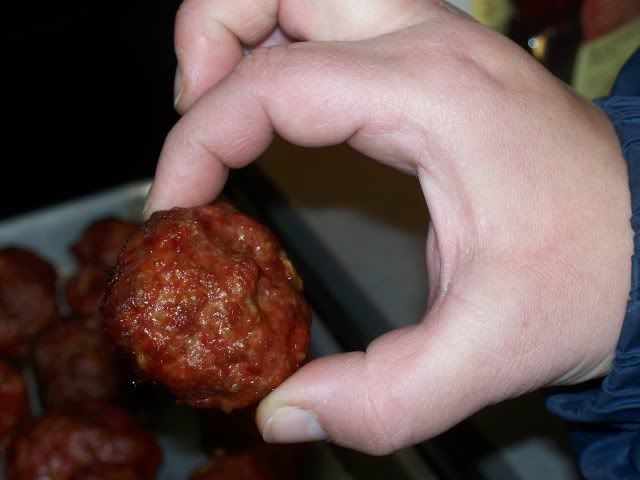 One of the meat loaves cut and the on the Plate with the fixins!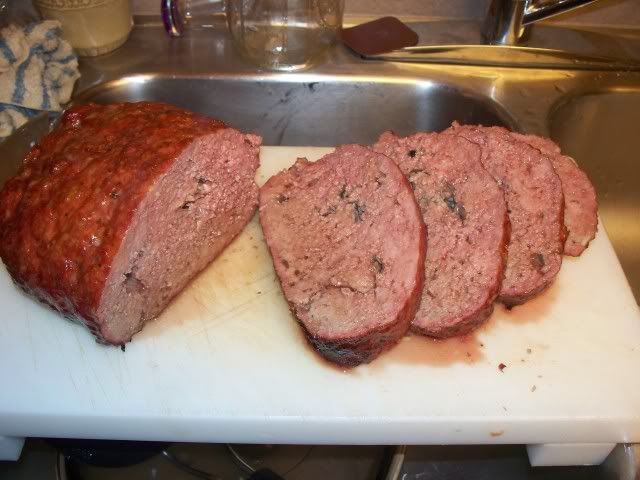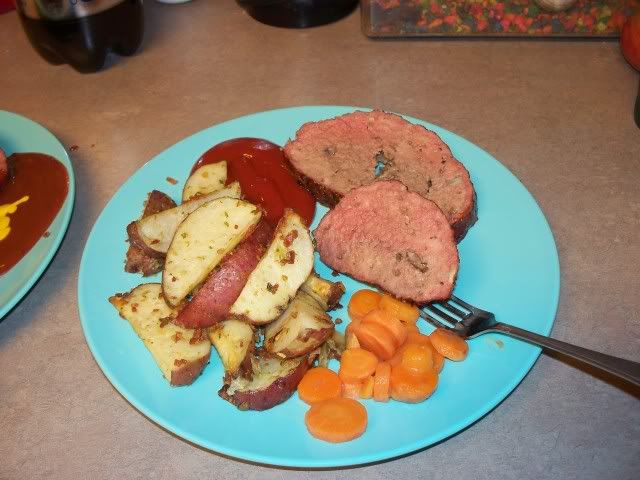 Thanks for checking out the SOB-Que network!