So last week I was smoking some meat, drinking an adult beverage, and munching on some pistachio nuts. Mrs. Al came out to check on me and saw the pile of shells and said "can you smoke meat with those?"
I didn't know, so I did what I always do in these situations. Got out a chicken test subject and put some apricot mango jelly on it, soaked the shells, and put it on the smoker.
Here is a photo of the shells going in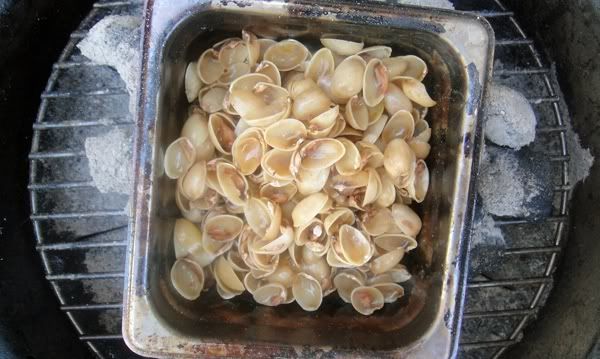 And a photo of the shells after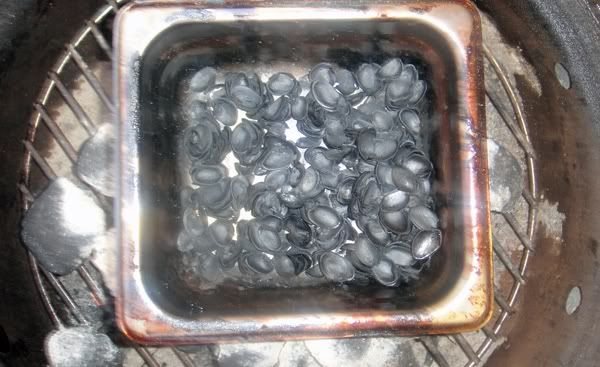 The smell of the nut shells was good and I couldn't wait to taste it. Here is a photo of a pistachio shell smoked chicken!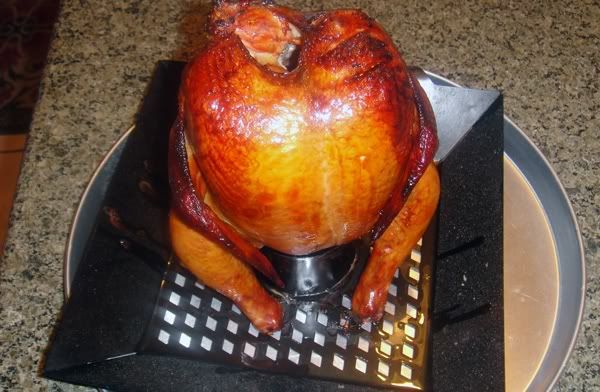 The taste was quite good. It gave the chicken a very mild nut flavor. I didn't get any sweet taste from it as reported elsewhere on the internet, but it was darn good, and the shells were free! Try it if you get a chance.