this recipie also from a wild game cookbook i have, here is a nice piece of elk round...
slice it with a knife so you can unroll it, sort of a continuous butterfly about 1 inch thick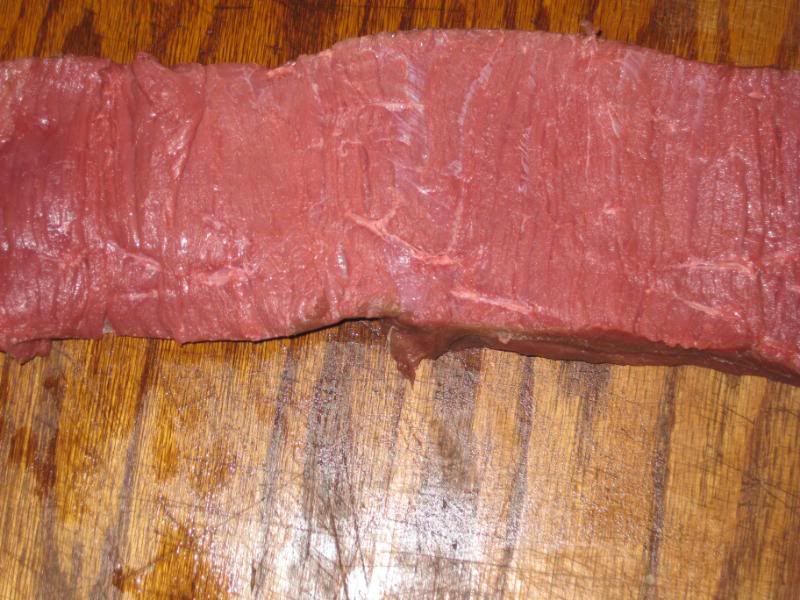 make stuffing, 4 slices whole grain bread cut into 1/2 inch cubes,1/2 cup chopped walnuts, heat oven to 350 deg, on a pan spread bread cubes and walnuts, cook 10-12 min til cubes are toasted and walnuts slightly browned. set aside, in a skillet melt 1 Tbl. butter, add 1 med onion diced,and one stalk diced celery. cook until veggies are tender. remove from heat and stir in 1 Tbl. dried parsley flakes, 1 tea. dryed thyme leaves, 1/2 tea. salt, 1/4 tea. CBP, 1/2 cup chopped dried apricots, the bread cubes and walnuts. then stir in 1/2-3/4 cup beef stock(i needed a bit more, almost a cup) stir in the stock just until stuffing is moistened.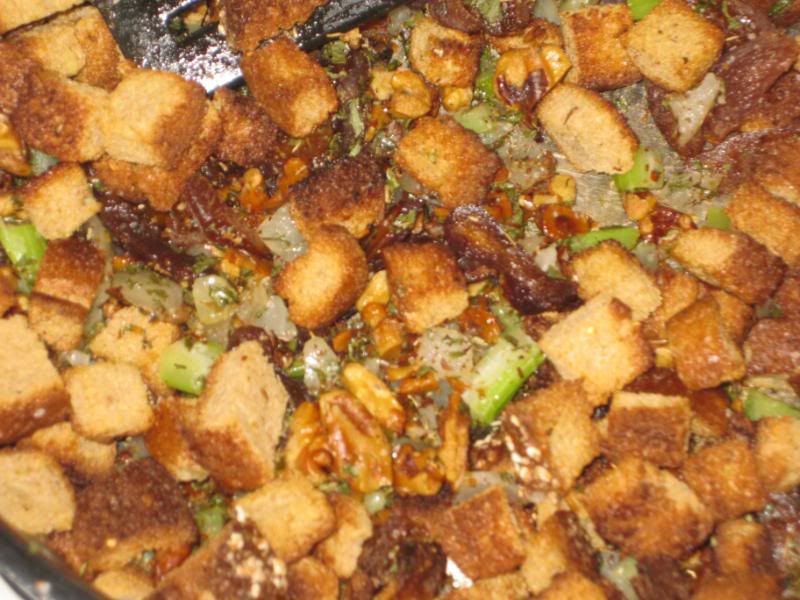 close up of the stuffing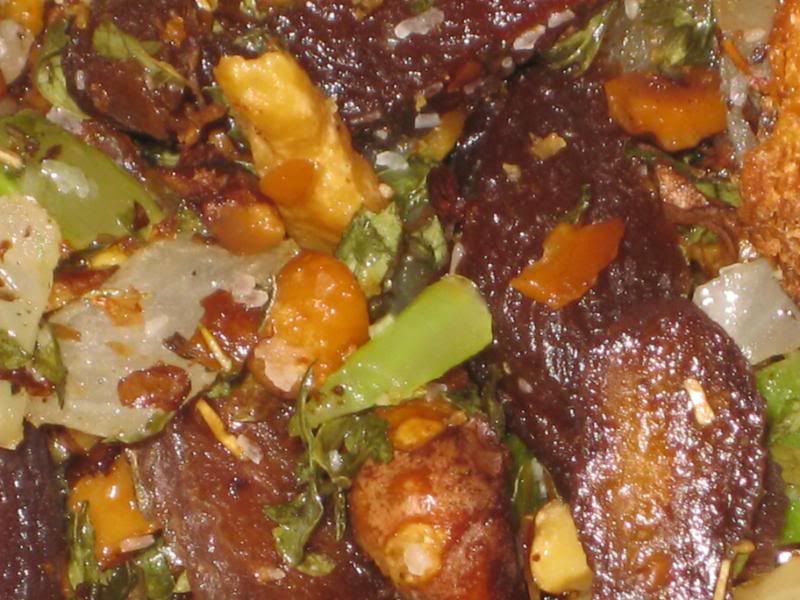 spread and pack suffing evenly on roast
roll roast up and tie up, i added loops at about every inch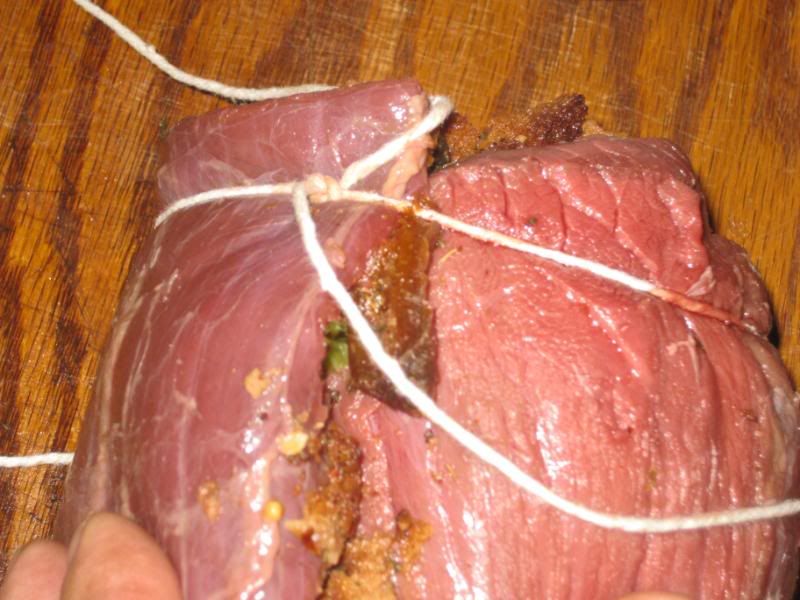 wrap with bacon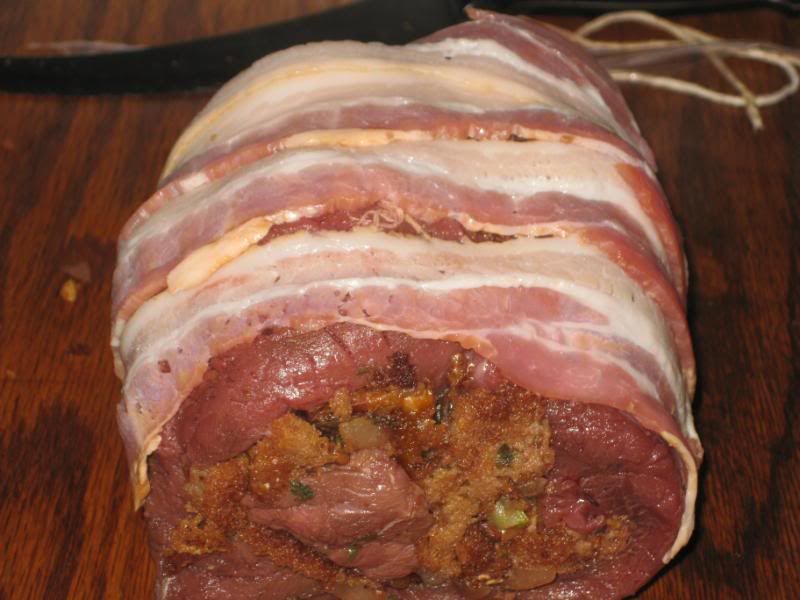 smoked at 250 deg over cherry til 140 internal, foiled and wrapped, into cooler for 45 min rest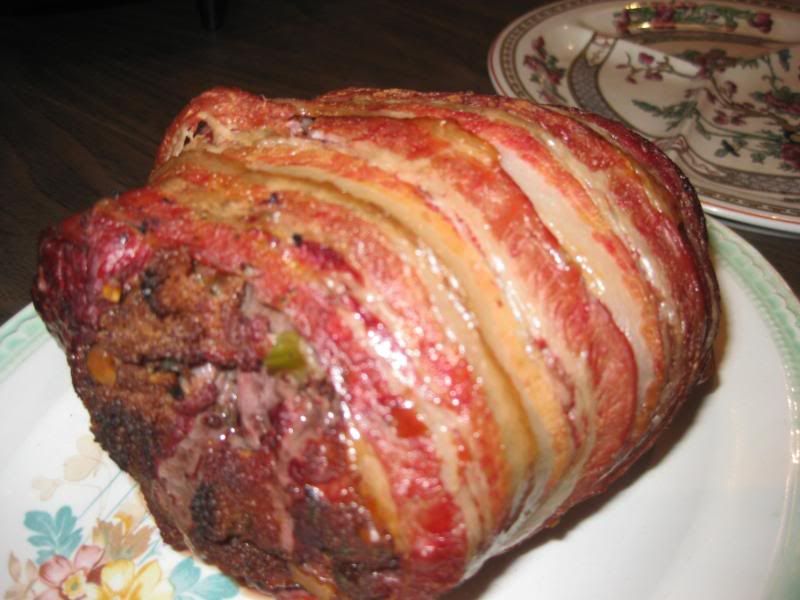 here it be, ready for serving. the toasted nuts and the apricots in the stuffing were really good. be doing this one again.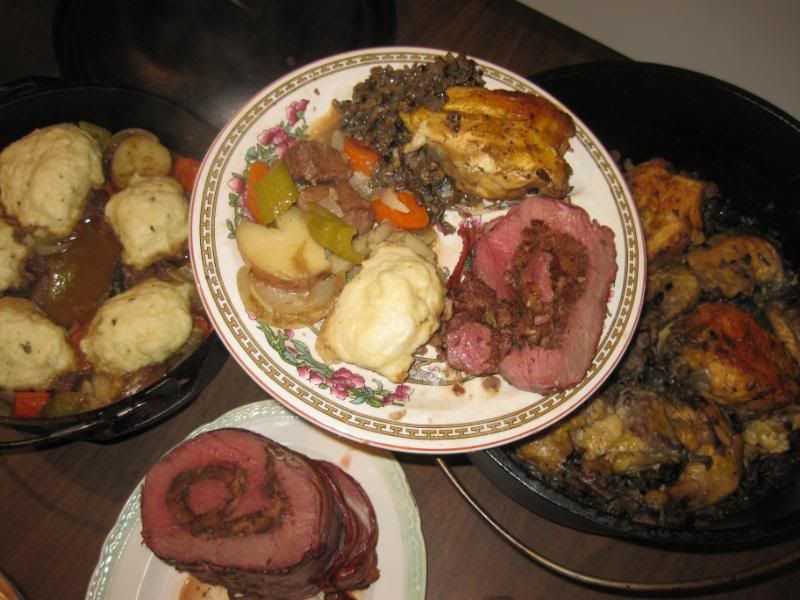 thks for cking my pix!!!