Had a large 10lb shoulder smoke over the weekend. Here are the photos:
Trimmed up and ready for rub:
Rubbed up. I decided to use honey instead of mustard to hold the rub but couldn't notice any difference in the taste.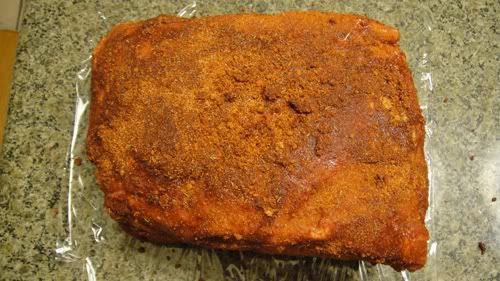 Wrapped up and into the fridge overnight
Onto the smoker at 225-240. I smoked it with pecan and apple until it hit 140, then just used the coals until it hit 165. Sprayed every hour with apple juice and rum.
Here it is at 165 before it went into the foil.
It finished in 14 hours and then rested in a cooler wrapped in towels for 7 hours. Here it is finished when it was unwrapped. Why does it feel like Christmas morning when you are unwrapping your butt??
All pulled and cleaned up.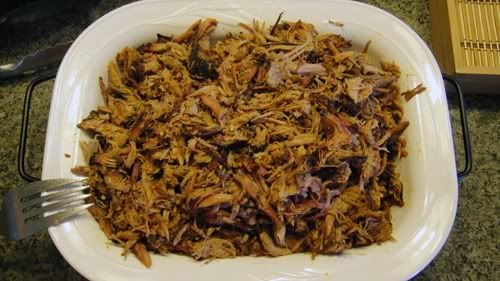 Onto the bun with slaw and sauce.
Ready to go.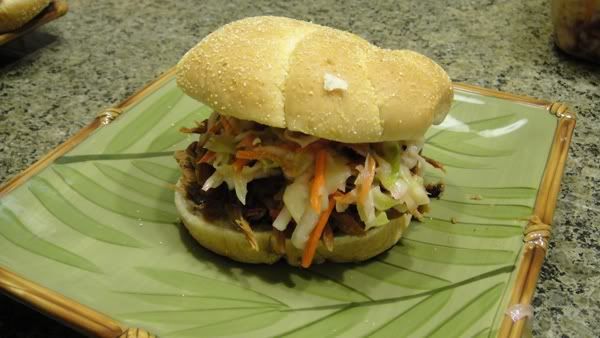 And 1 happy dog with the bone.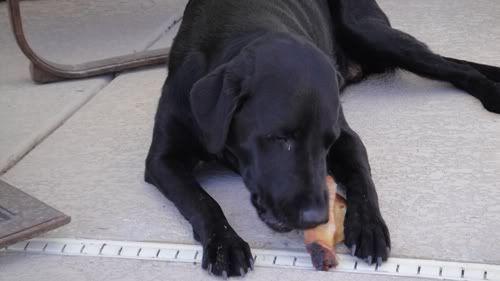 Thanks for reading!