Well my vegetarian friend came down again and when shes down here shes normal soo she requests goodies and I make them because im all in support of turning vegies!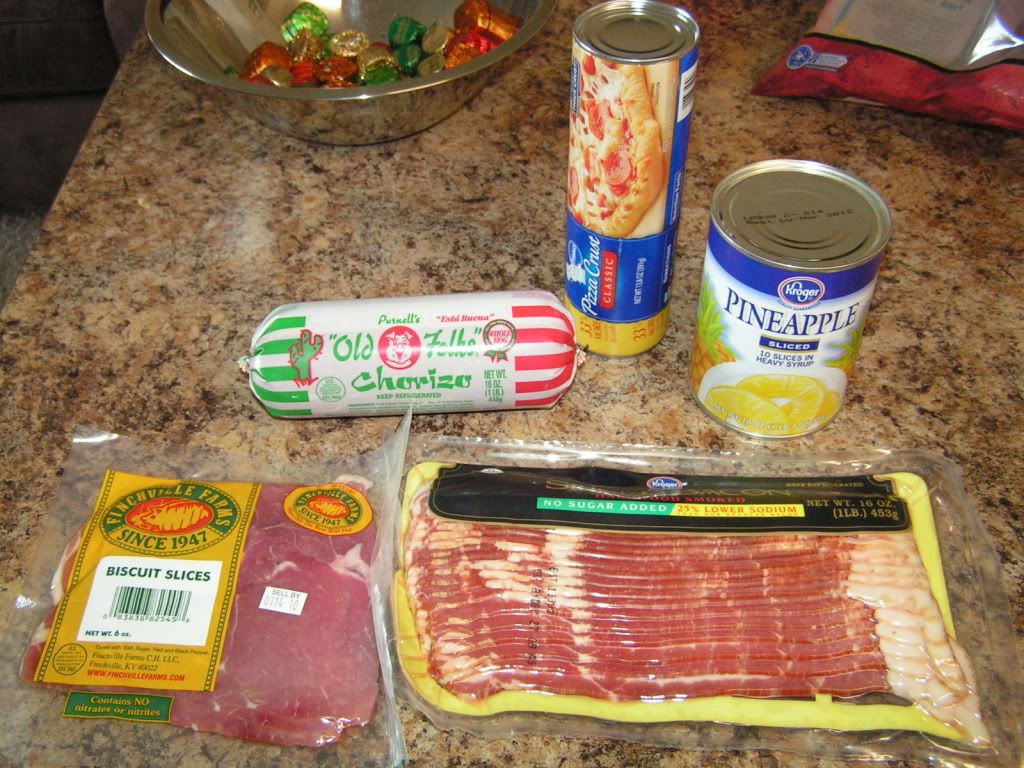 Onion, Garlic, Jalapeno
Above things plus pineapple
Ham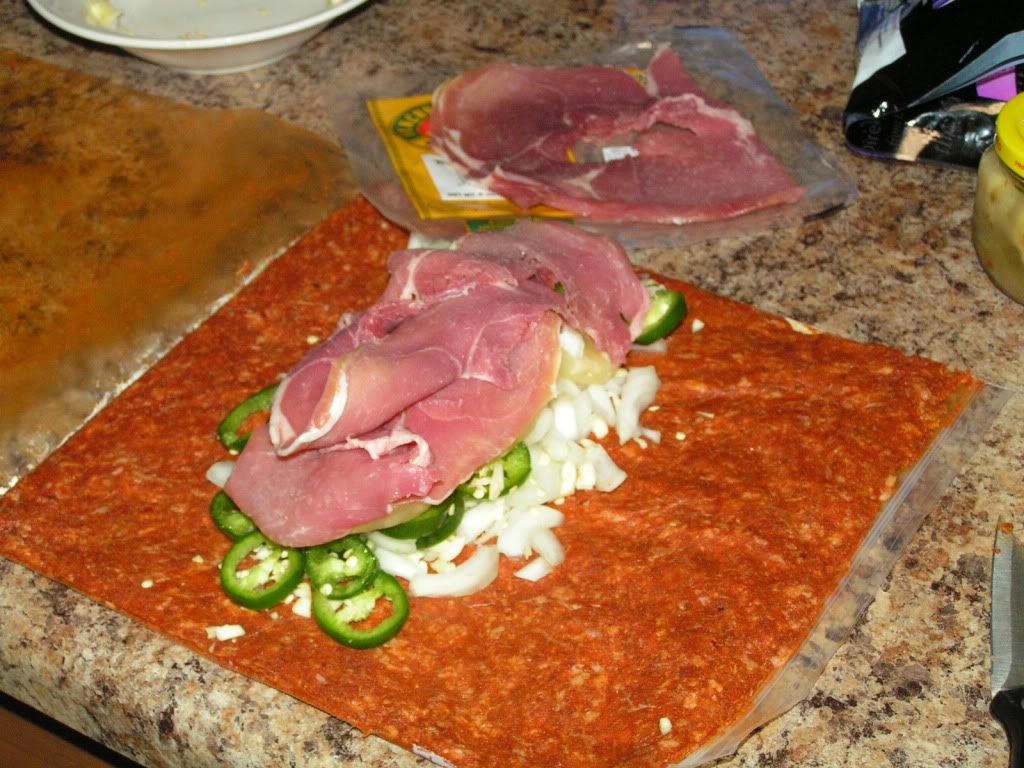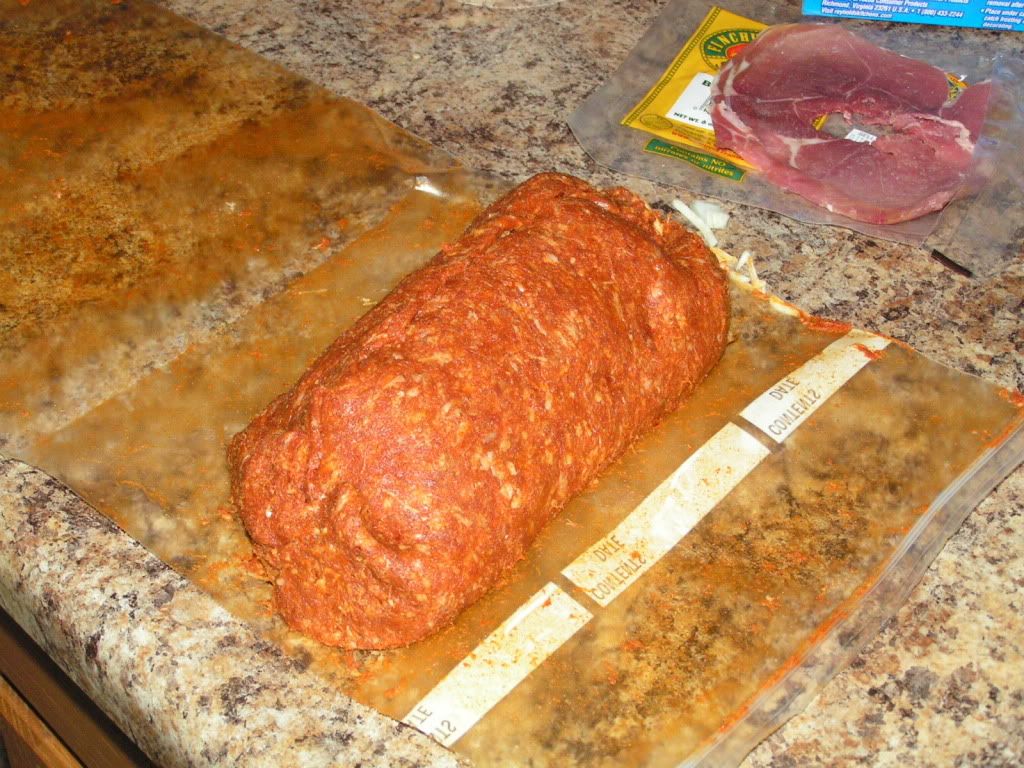 Yes I also forgot the pizza crust again. My friends got to hungry and I cant fend them all off.