Ok, decided to give the pizza thing a try but not in the oven, I cooked it in the smoker. So here's what happened....
Ingrediants:
Boboli pre made pizza crust
Ragu pizza sauce
Bulls Eye BBQ sauce
Pepperoni
Italian suasage
Cheddar/Jack mixed cheese
Oregano
Smoked with Onion pellets
I mixed the pizza sauce and bbq sauce equally, then added the toppings as follows in the pics. Set the smoker temp. to 425 degrees and smoked it for 25 mins.
Here's the stuff....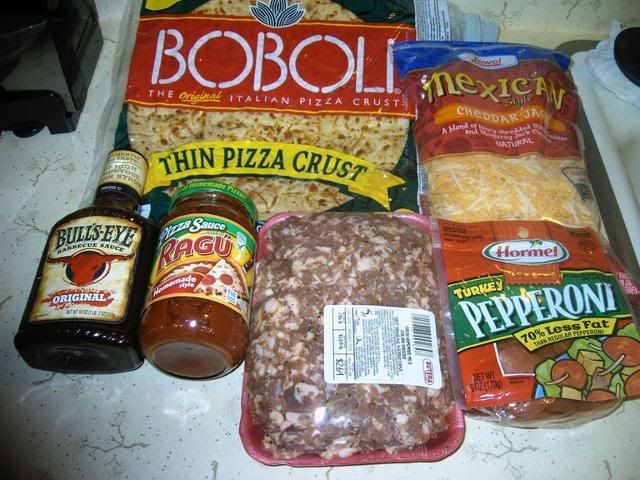 Sauced...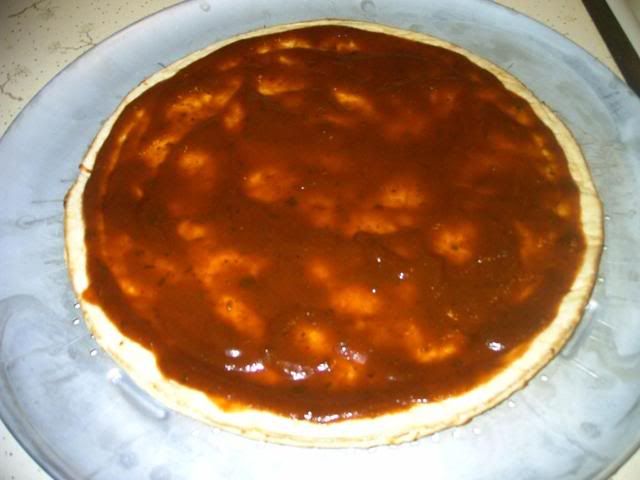 Pepperoni....
Italian sausage....
Cheese added then sprinkled Oregano on top of the cheese....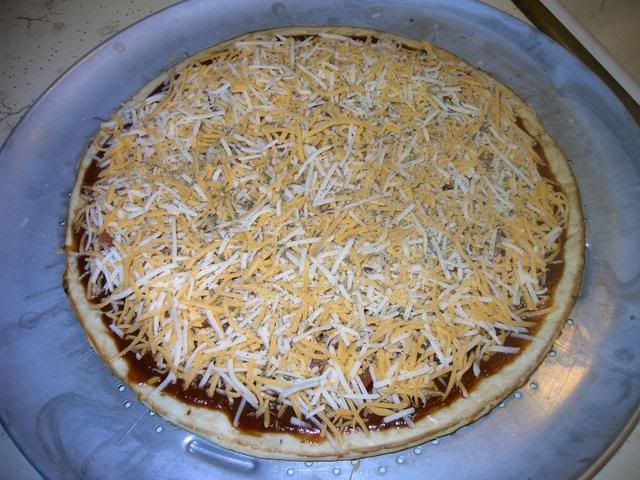 Into the smoker (Traeger)....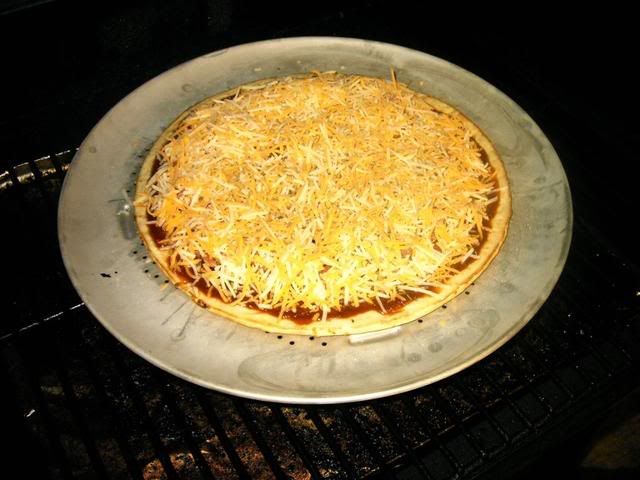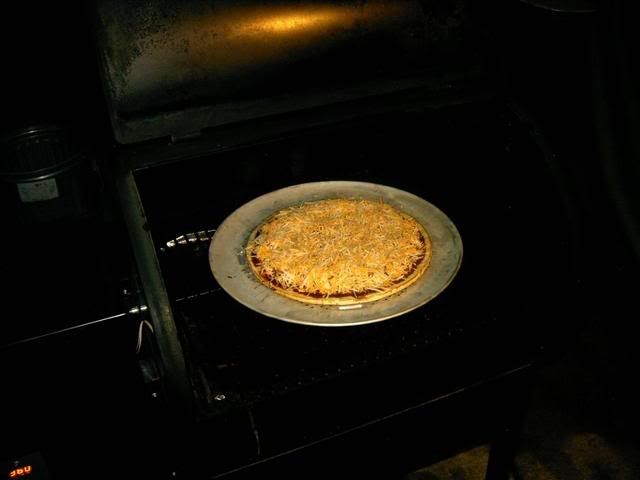 And the thin blue smoke is a rollin......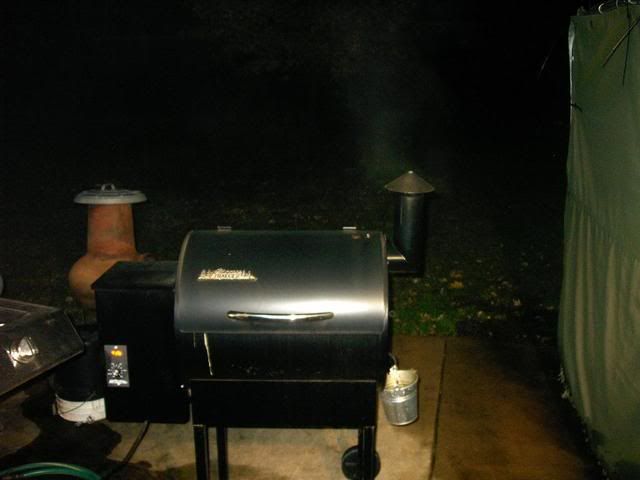 Checkin the pizza and the thin blue smoke.....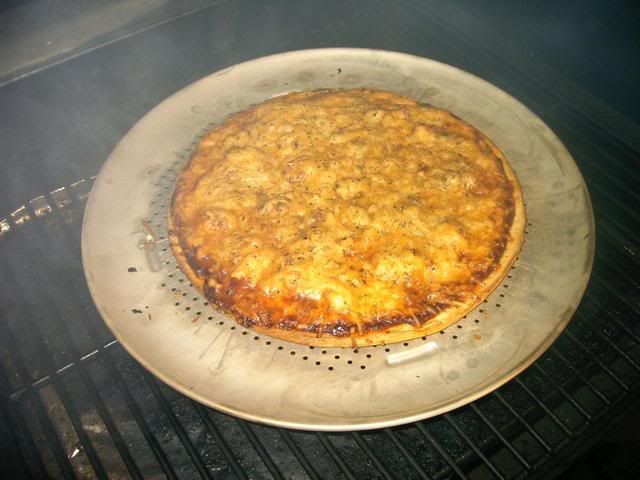 Lookin good, time to pulll it out.....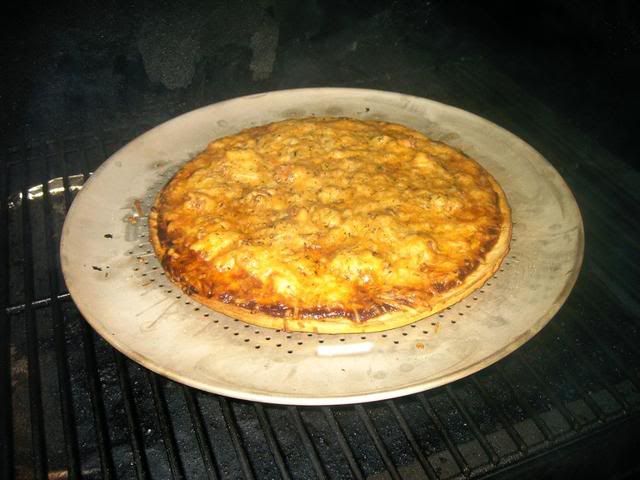 And the finished product, cooling down to cut....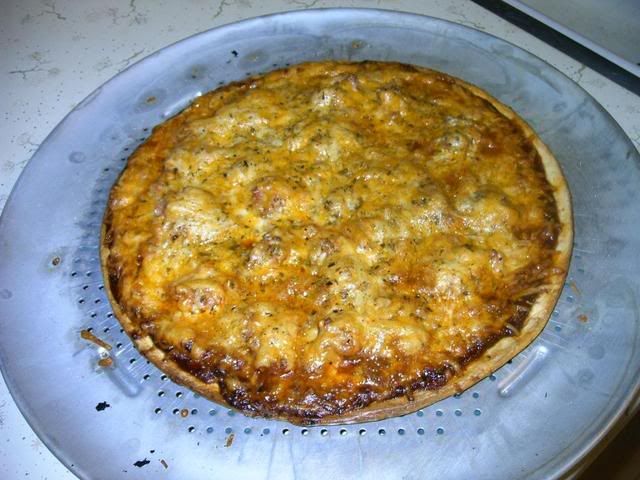 It was very good, the crust was slightly crunchy and the overall flavor was good. The bbq sauce was stronger than the pizza sauce so next time I will do 1/4 bbq sauce and 3/4 pizza sauce.
All in all it was a different taste and very good.
Hope you enjoyed the view....