I got these from Sam's a week ago.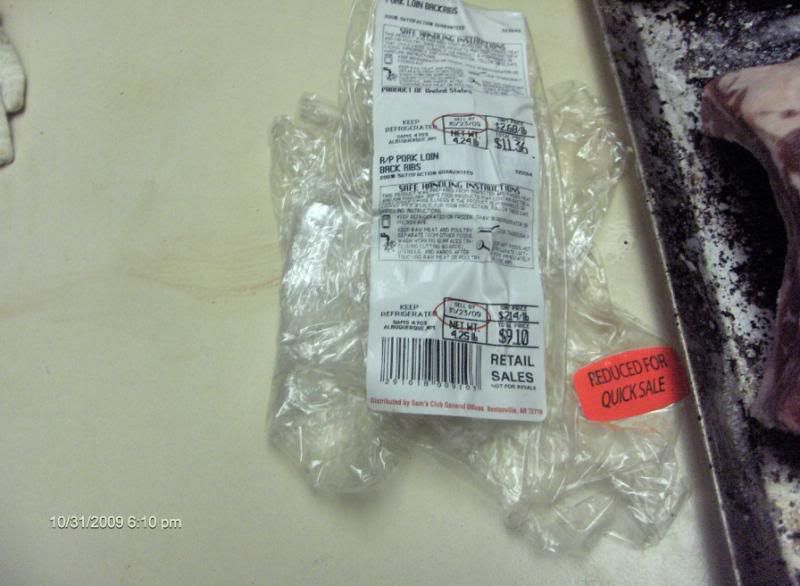 $2.14 a pound.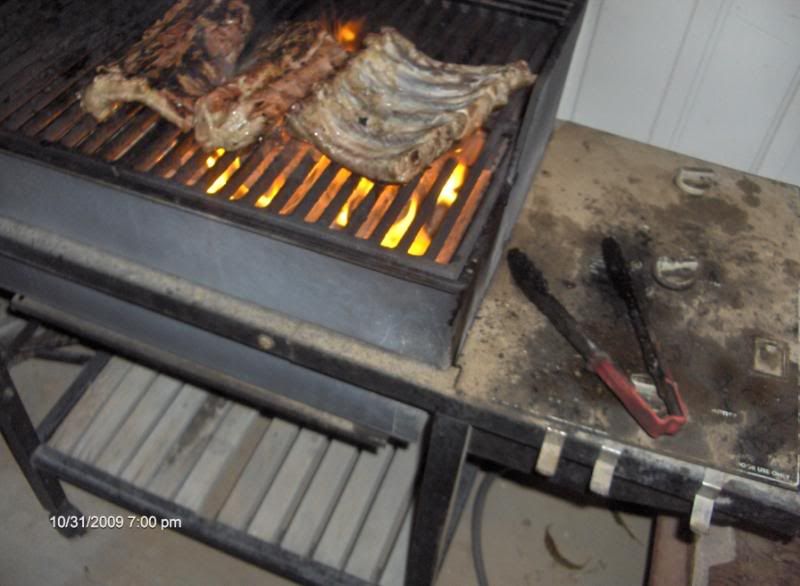 A good sear to render some fat for Carol.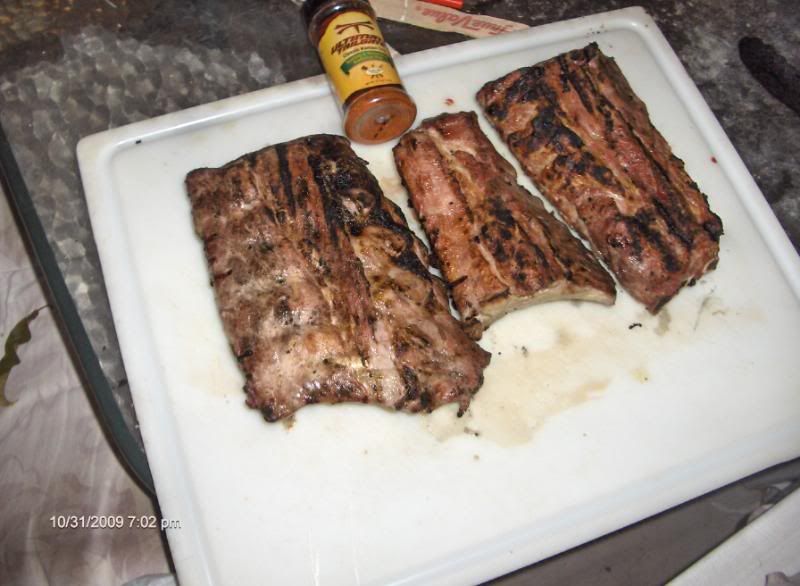 Rubbed it with this. Ultimate Tailgate from Paul.
Ready to go.
Did a 3 hour smoke. Sauced and foiled. Pulled 3 bones off for Carol.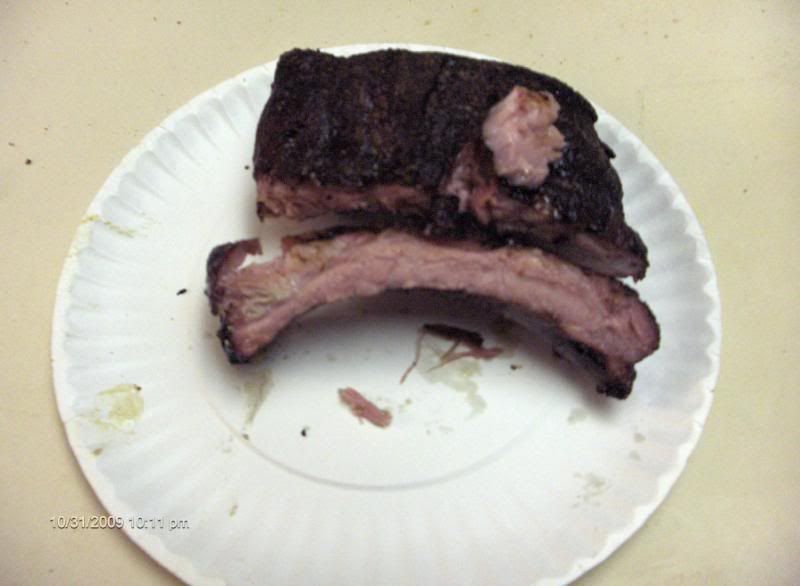 Carol wanted some now, and not wait for the foil.
Carol's snack.
I guess I forgot to get the last shot last night when I had some.
This is what is leftover for further consumption.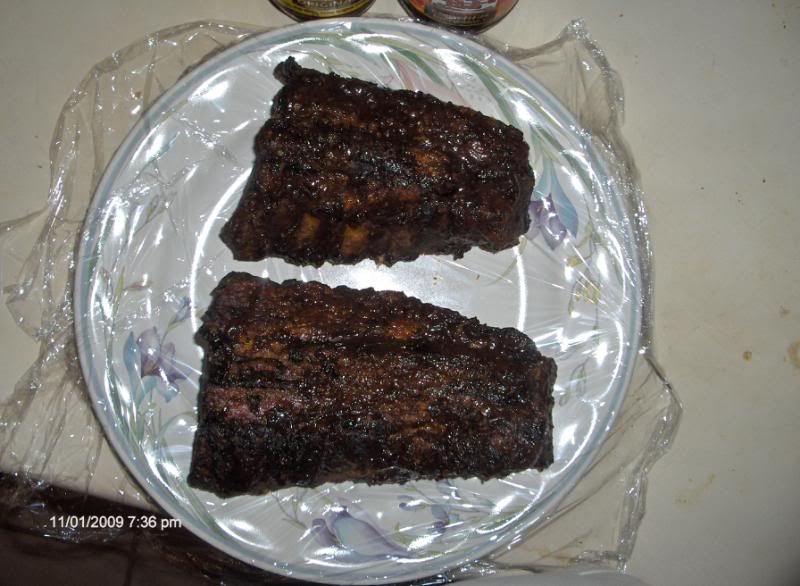 l