Made up 20 pounds a boudin taday an used the new mixer, which works great!
Boned out pork butts.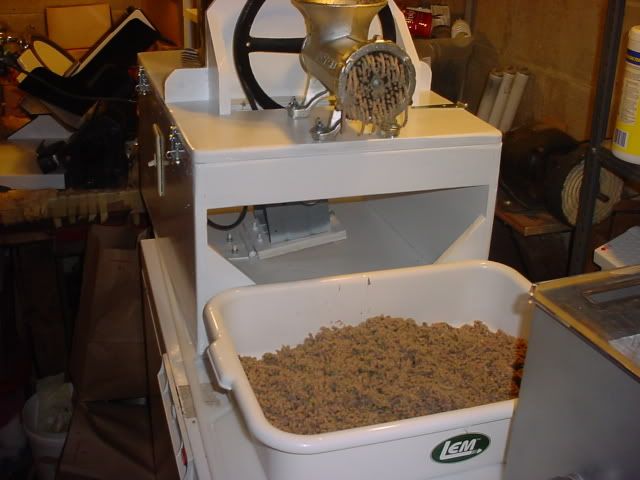 The completed #32 grinder makin short work a 20 pounds a boudin!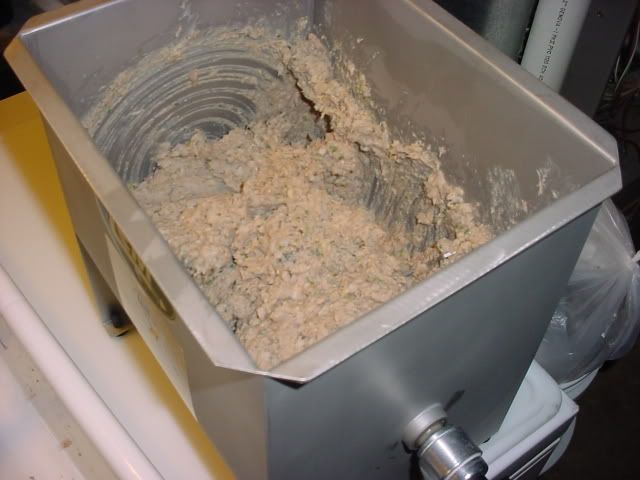 The boudin in the mixer.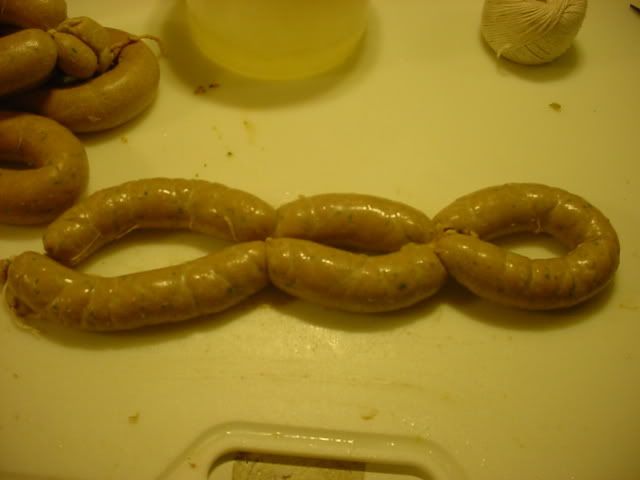 The stuffed an linked boudin.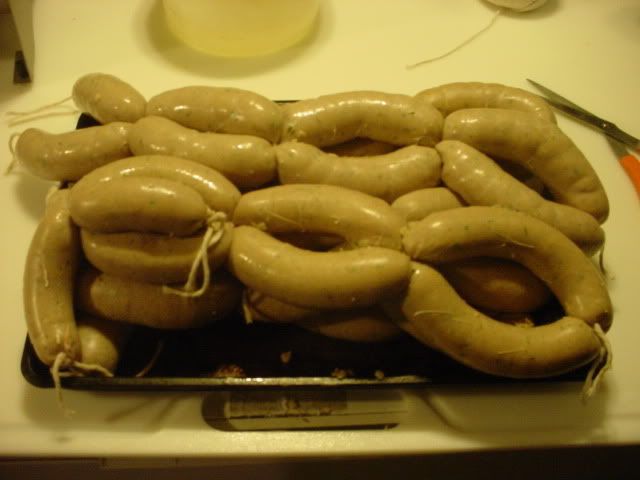 The whole batch linked an ready fer the fridge. We'll be eatin some an freezin some. Were thinkin bout startin up a sausage supply business, the seasonin fer this would more en likely be one we'd offer up fer sale.
__________________