Wanted to do spares this weekend, but the spares @ he market I went to were trimmed, but they were also cut down the middle through the bones to look more like country style ribs. So I went with some natural BB ribs(vegetarian pigs, no chemicals, etc), I have had these before, and they were pretty good. I got 2, 2# racks @ $2.99/Lb. Good price, good pork.
I rubbed them about 3 hours before they went on the smoker with my rub, I used all my rub up so I had to whip up another batch so I would have more for the beans, and to add o the ribs later.
The beans, I got an idea to use apple pie filling in the mix from LTH, but the rest of the recipe is an original. I didnt have any meat to put in the beans(sausage, pulled pork, etc). I did have some capicola, and some Volpi Genoa Salami. I chopped these meats up, and sauteed them, and added some garlic, and onions towards the end. The 3 cans of beans, and one can of apple pie filling were topped off with some gherkin picles minced, the salami, capicola, onion, and garlic mix, some of my rub, black pepper, yellow mustard, a splash of Open Pit, and some Lea and Perins. These will go on the smoker under the ribs for a couple hours.
I am using the GOSM gasser with a large cast iron pan full of hickory, and lump.
Ribs: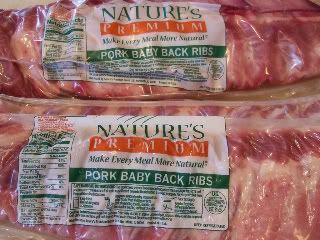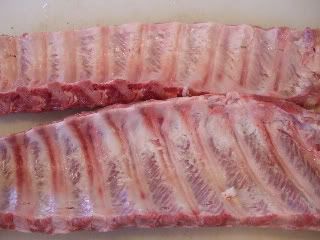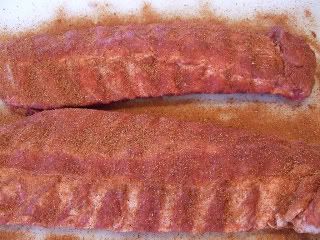 my rub: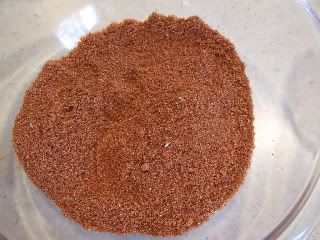 Bean ingredients: garlic, onions, capicola & salami: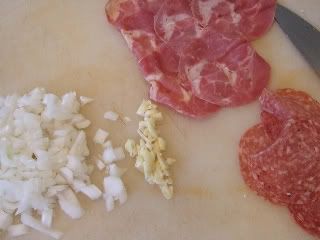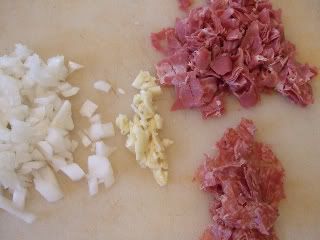 canned goods:
mixed and ready: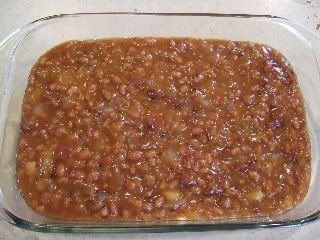 Ribs are smoking right now, beans and shrooms from another thread to follow.
thanks for looking at my prep work, more pics to follow