Based on the ideas and inspiration of others on SMF decided on Stuffed mushrooms for a side for some ribs I am doing for an early dinner before trick-or-treating.
Got a nice carton of mushrooms, some were good sized. I chopped up 3 of them as part of the filling along with some minced garlic, onion, bread crumbs, italian sausage, and parmesan. I seasoned the mix with red wine, lea and perrins, thyme, oregano, and black pepper.
I took the stems out of the shrooms, and also scraped out the gills. Stuffed with the stuffing, and topped with a pickled jalapeno. I will plan on doing them on the smoker for about an hour and ahalf, and I may top with some Asiago cheese for the last part of the smoke.
ingredients(i decided against using the cream cheese pictured)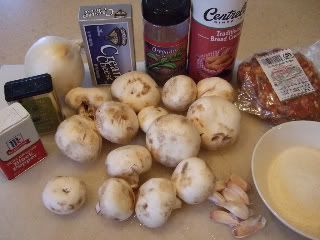 mushrooms cleaned and ready to stuff: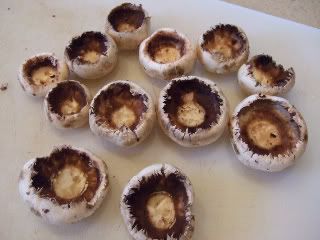 stuffing: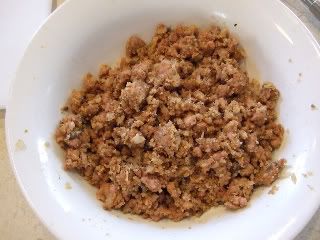 stuffed and ready to go: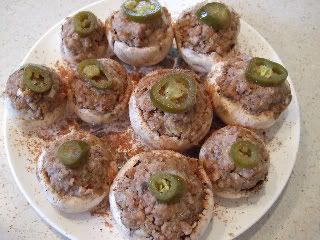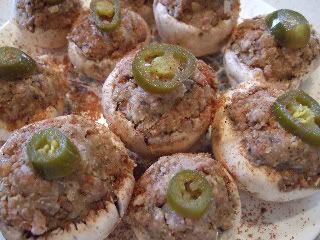 ribs just went on, shrooms to follow in about an hour and a half.
thanks for looking, more to follow