So i was bored again today, so i figured i would turn a bunch of spare parts into something useful. I adapted the burner from a small fireplace, a regulator off of my 50 gal. project tank and a valve from a misc. debrit pile into a way to keep heat going in my firebox for extended periods of time during long smokes. This way if i need to take off for an hour or two during a 16 hour smoke.. i wont be worried about the fire going out. I am curious what type of results this will give me. It seems to give me very accurate control of the temp. inside my grill, but how will the introduction of propane effect the taste of the meat??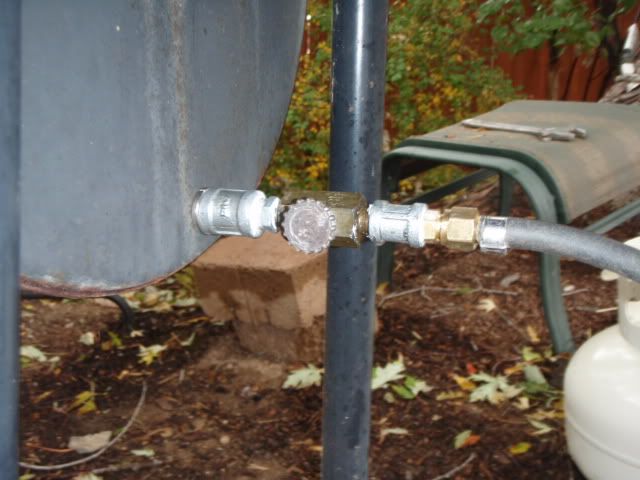 The valve i salvaged controlling the size of the flame in the firebox.
the fire i get at a few turns past open. Approx.. 30% of the way up.