Had a hankering for some pork so I decided to pick up a loin.
Pathmark had them on sale for $1.29lb which wasn't bad but a few days before that they had them for $.99lb but I missed that sale.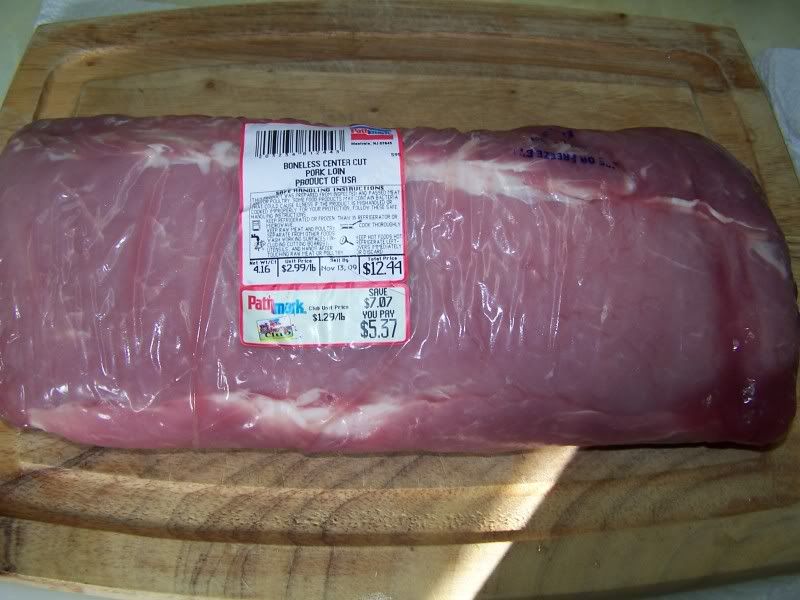 Slathered it down with some chipotle mustard and loved it up with some of my chipotle rub with an extra bit of brown sugar added to it. Wrapped and set in the fridge for 3 hours.
Ready for the smoke, went with apple wood and spritzed occasionally with pineapple juice.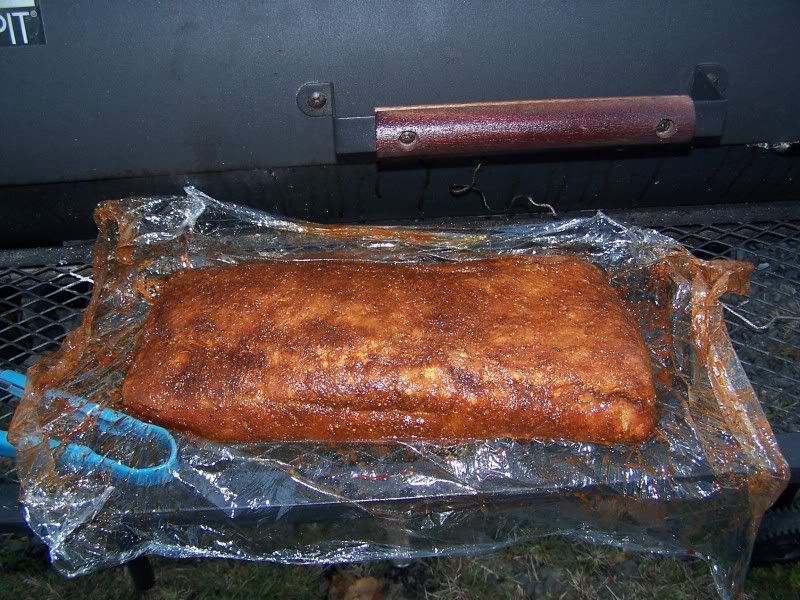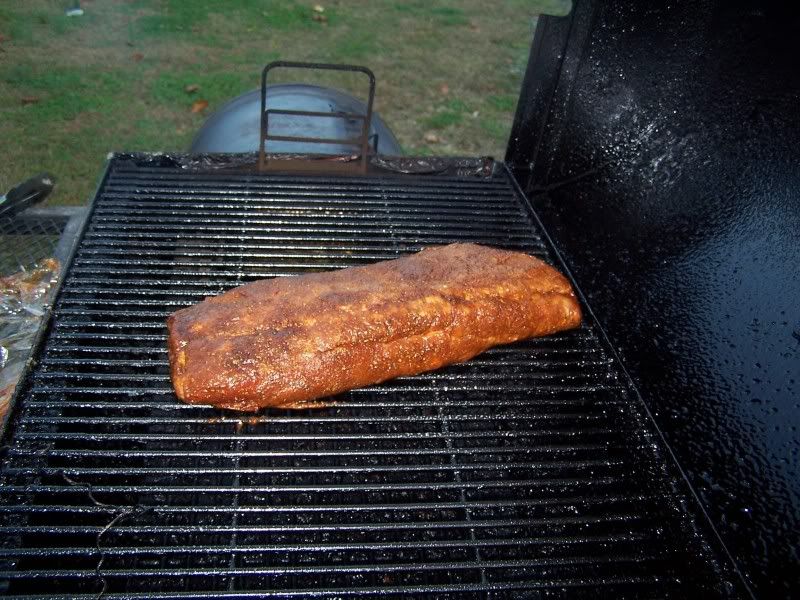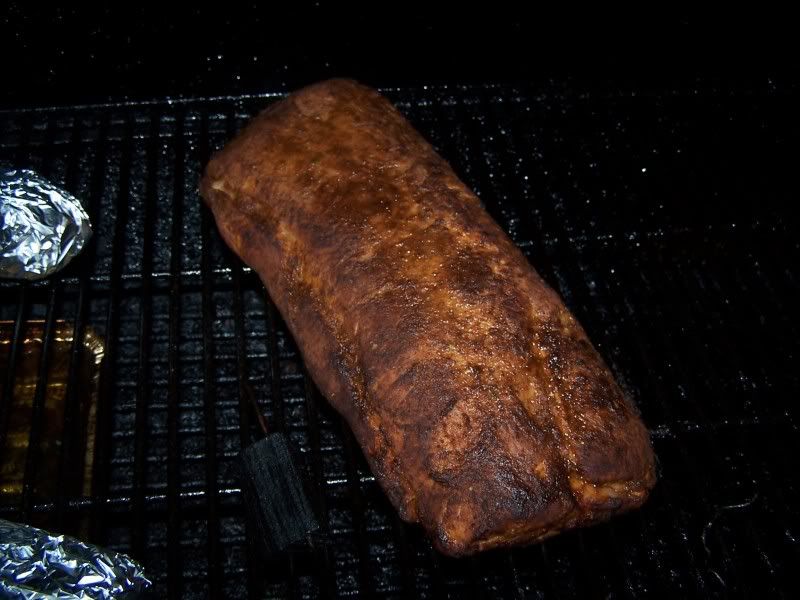 I remember hearing tales about the time Ron smoked cheetos so I figured what the hell, why not try something strange. I took a cream filled chocolate cupcake I had baked and tossed it in for about 30 minutes...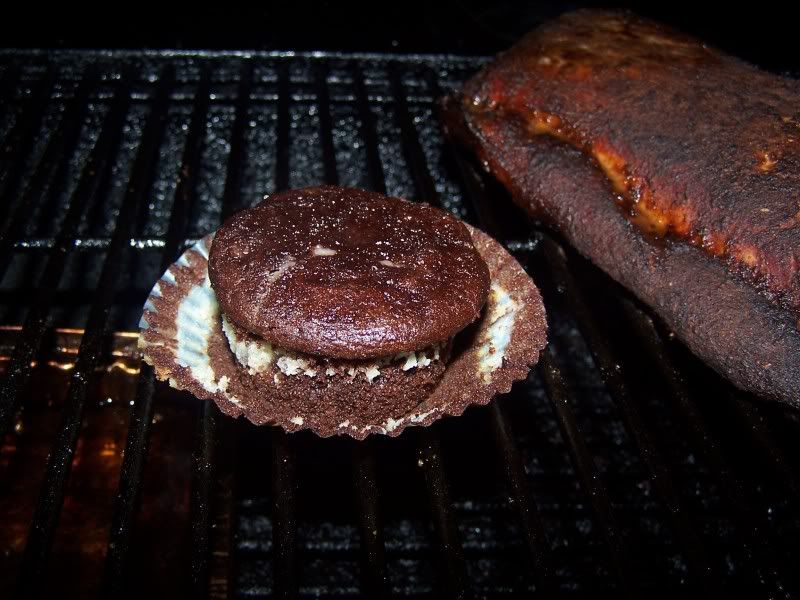 Didn't develope much of a smoke ring
I didn't try it (I wasn't that drunk yet) so I gave it to my Brother, the verdict?
Really gross, he spit it out. So much for that experiment.
Pulled when the internal hit 150, let rest about 20 minutes and sliced.
Sorry about the sliced pics, used a serated knife to cut the loin because, well it was the first knife I reached for.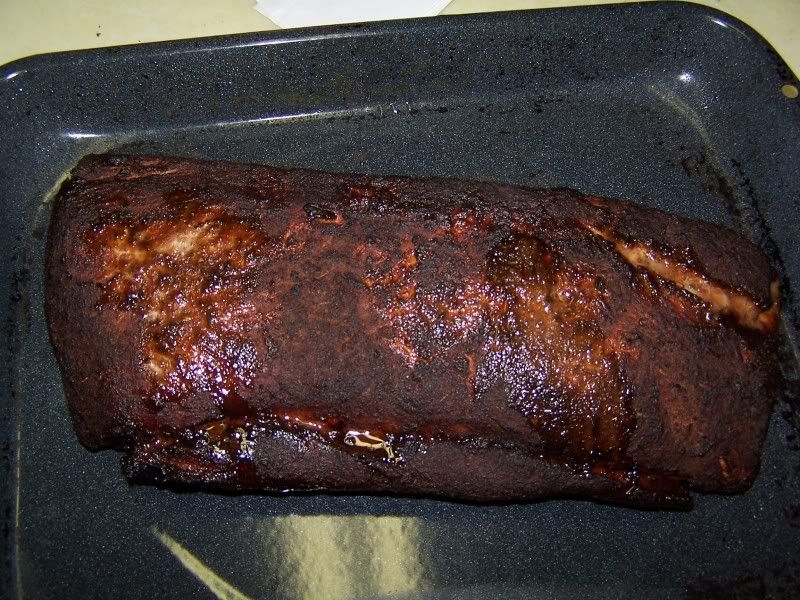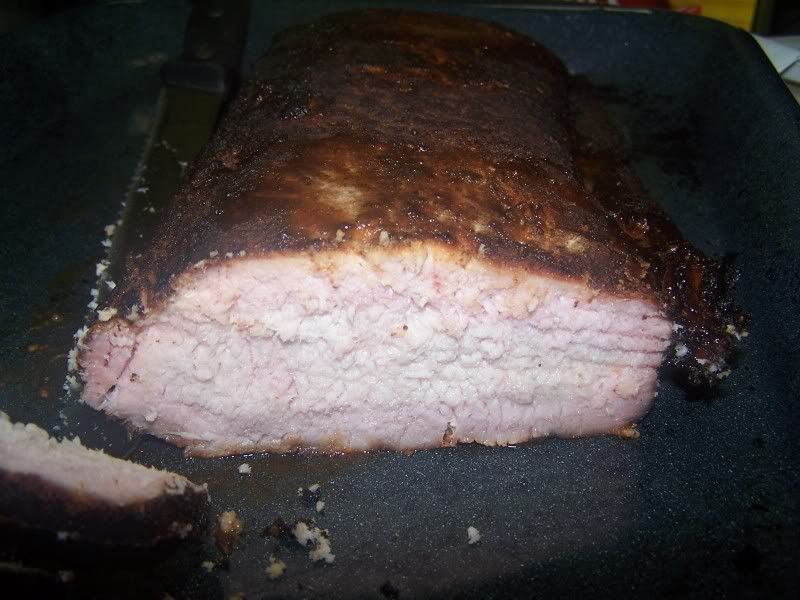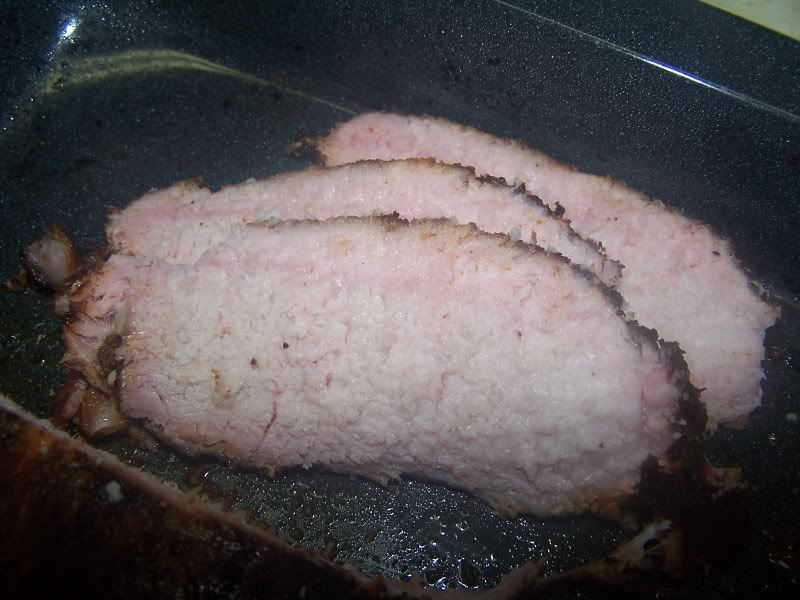 Had a slight ring, even harder to make out in the pictures but it was there.
The meat was great, extremely moist and had a nice sweetness that worked perfectly with the extra brown sugar.
Thanks for checking out my smoked pork, now I'm off to go see the new Boondock Saints movie