The family Halloween party is coming up and pulled pork was requested.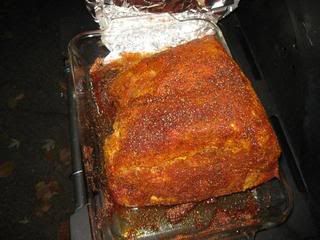 Butt rubbed down with Jeff's rub.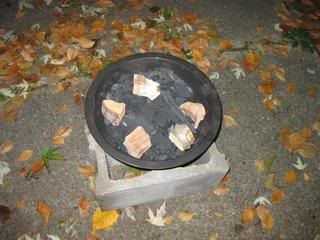 Fire pit of the ECB with lump and a mix of Apple and Cherry wood.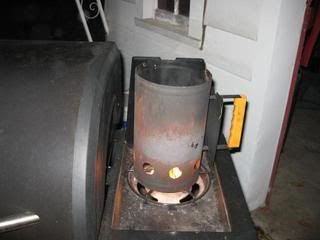 Purists may scoff at gas grills, but they are useful.
The ECB smoking away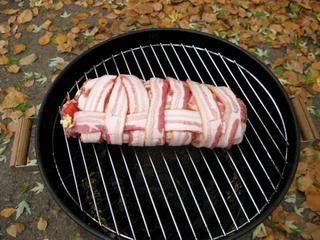 Later in the day I tossed a Fattie in there too.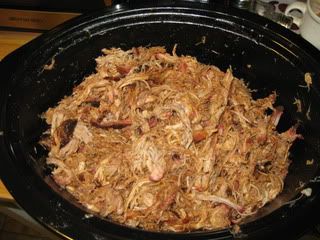 Pork all pulled and lightly sauced. After several test tastes, the Wife has declared it yummy.