Haven't posted any of my pulled pork smokes in a while but wanted to add this one since I was giving a couple of new things a try, also am doing a bunch of pp for my bil's father, he did my sNp vent extension and will soon be my new mechanic next time the car needs some work.
Picked up a couple of picnics, very rare to find butts around here.
In a post of Jeanie's aka Cowgirl she had injection some pork with a mixture of beef broth, cayenne, onion powder and cholula hot sauce so I whipped up an injection.
Had a little chicken broth leftover from something else so I mixed that, about 1/2C with one beef bouillon cube, several dashes of Texas Pete's hot sauce, 1/2C apple juice that I mixed with my chipotle rub, hot Hungarian paprika, and I think that was about it. After it had its fill of injection I slathered the outside with hot chili sesame oil and coated with my chipotle rub.
(worcestershire shouldn't be thee)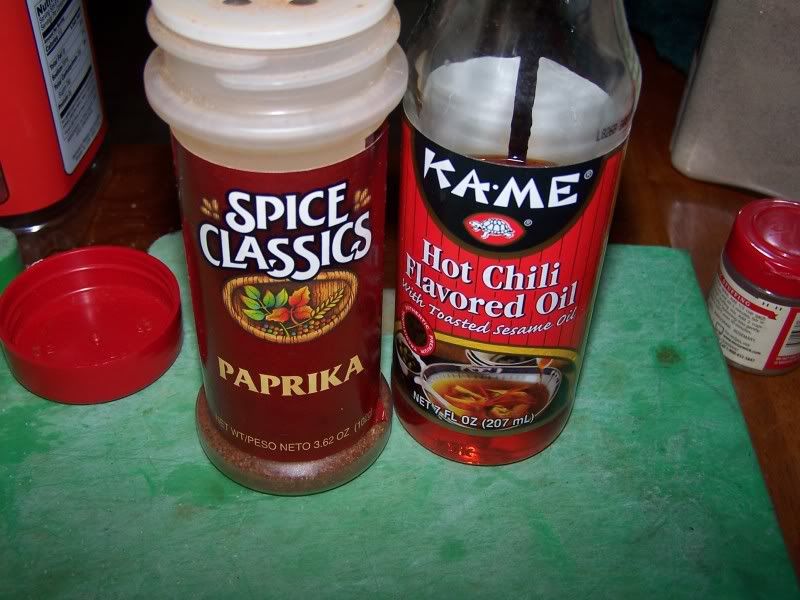 (not paprika, just what I had my rub in)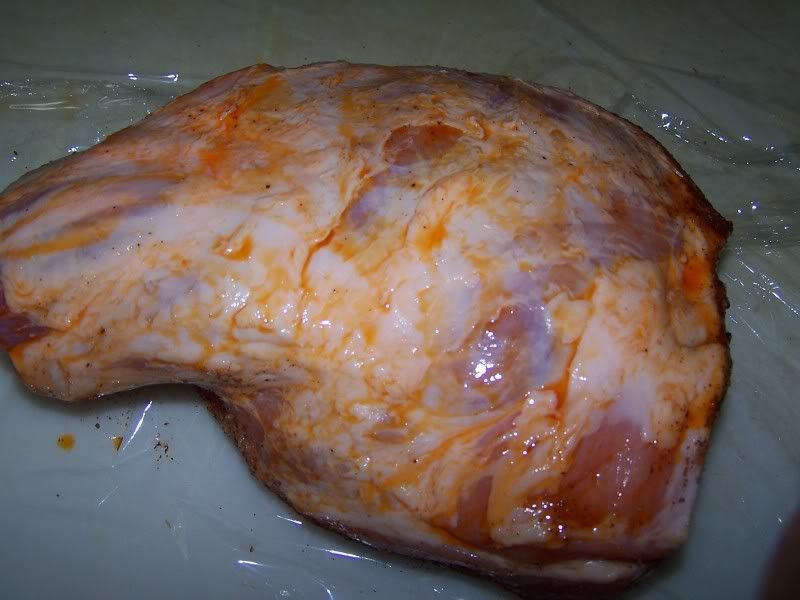 I must have forgotten to get a pic after adding the rub.
The other one I simply slathered with garlic A1 sauce, granulated garlic, white pepper and onion powder (looking back I wish I had injected it with a clarified garlic butter)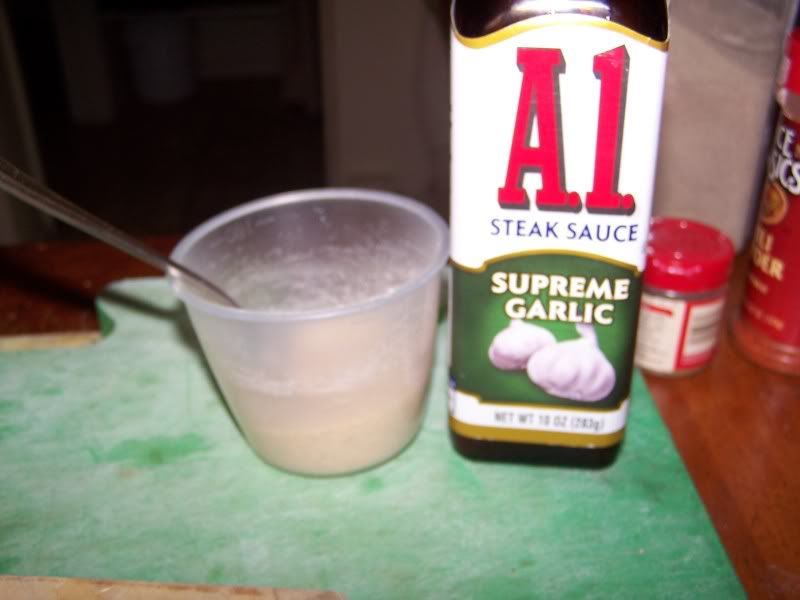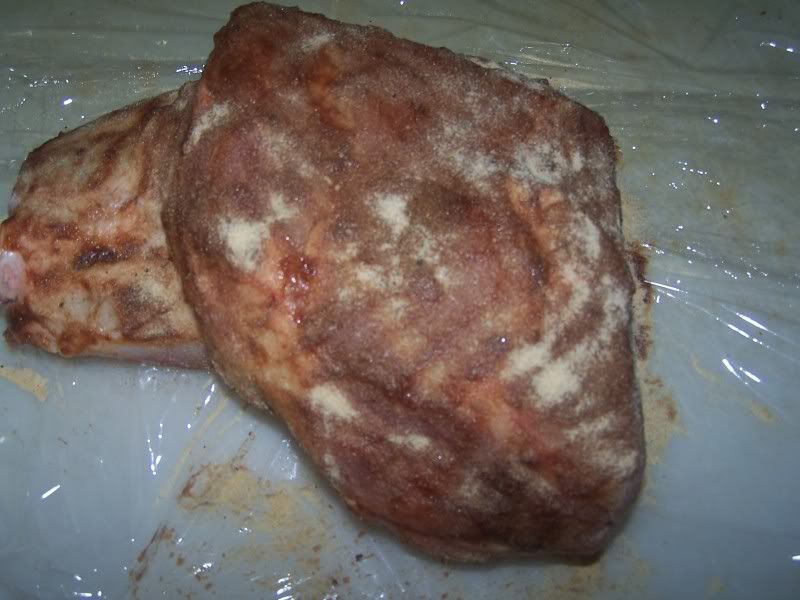 On to the smoker over oak with a touch of hickory. Spritzed with 50/50 beef broth/apple cider every hour after the first two hours.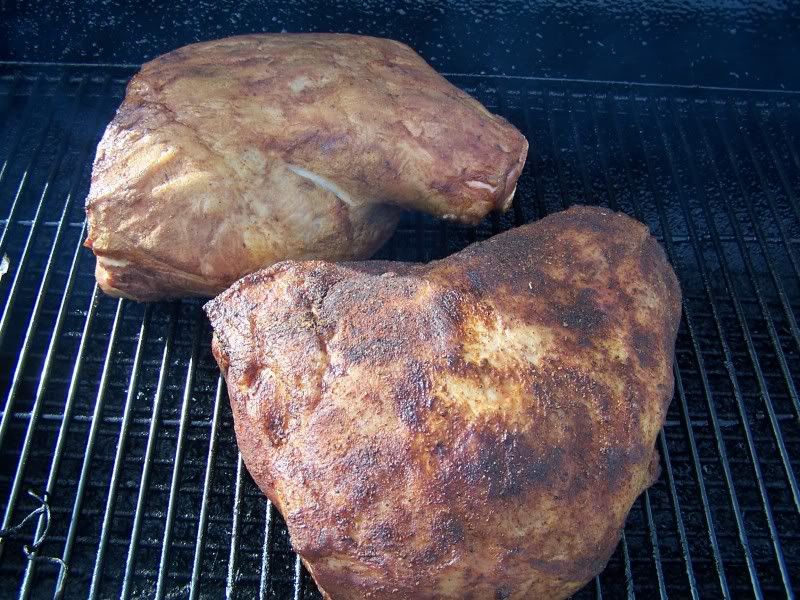 At 160 I wrapped them in foil with a little spritzing mixture, brought to 205, pulled, wrapped in towels and put in a cooler for 5 hours as I got a little nap in.
Nighty-night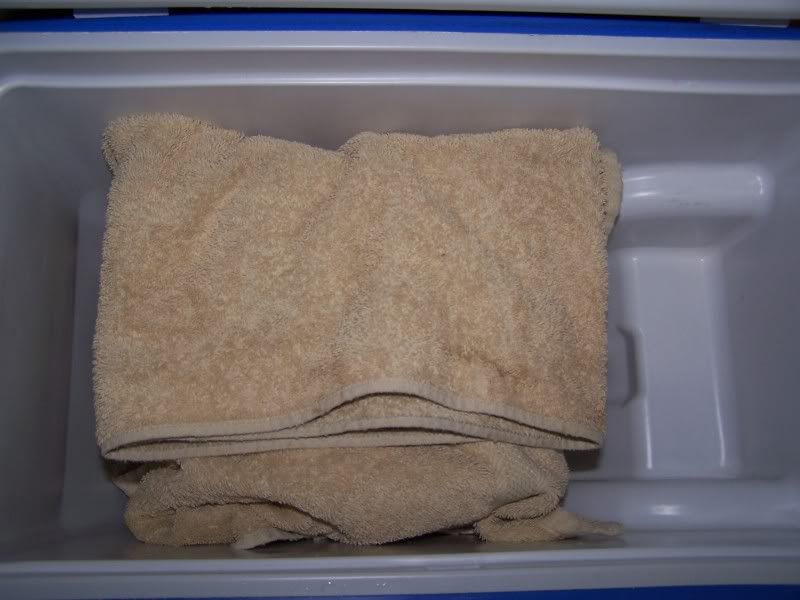 When I woke up I shredded them both, chilled their juices and skimmed the fat.
Injected hot pork
Garlic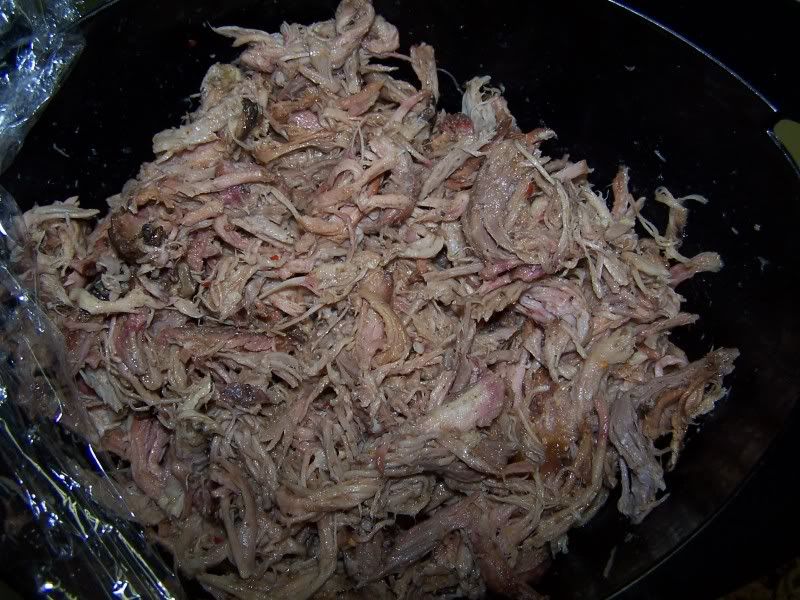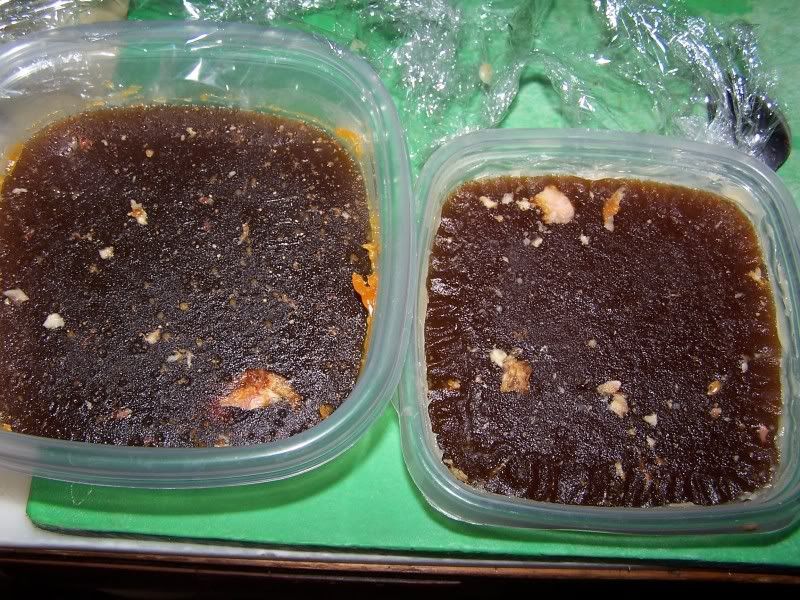 Made up some finishing sauce, did one regular with cider vinegar and decided to try one with some Pineapple vinegar I got in an exchange with JustPassingThru a while back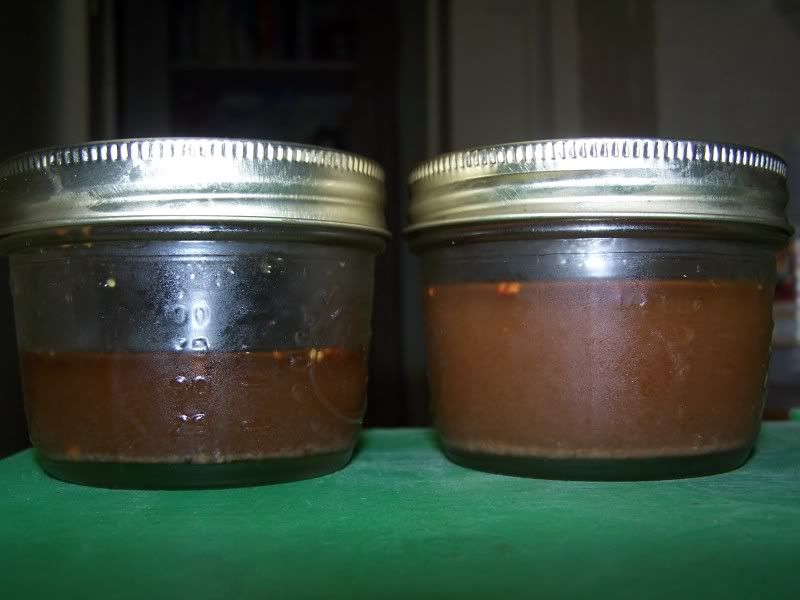 Heated up a little of each pork to sample
Mixed the pineapple finishing sauce with the chipotle rubbed/injected pork
and regular with the garlic
The sweetness of the pineapple vinegar and the heat from injecting and rubbing worked great together and I would highly recommend trying out pineapple vinegar in your finishing sauce if you can find it.
The garlic, it was good but the garlic flavor wasn't nearly as prevalent as I had wanted so I mixed more garlic and white pepper in with some more of its juices, mixed it all together and it was great, just needed that little extra garlic flavor.
Took some to my Sister and bil and they were fighting over who got the last of what, finally they decided (my Sister grabbed it and walked away) she would get the garlic and bil got the sweet heat.
Later on I made a few sammies.
Did a whole with the sweet/heat and split a garlic one with my brother. He eats his without coleslaw, so here's my plate...
Thanks for checking it out.