Did this brisket a few Saturdays ago. Had a little get together at a friends house so all the anti brisket people could try it out. I must say that it wasn't the best I've had but it was pretty good. Good enough to turn some Iowans onto it.

From Sam's Club.
weight 17 1/2 - 18 lbs untrimmed, trimmed was probably 16 lbs.
Seasoned it late Thursday night, threw it in a cooler for about 8 hours then took it out and let it get back to room temp.
I thought it would take 14 plus hours to cook this beast but for some reason (lack of wind) it didn't, took right at 12 1/2 hours. After I let is cook for 5 hours I pulled it out and put it in a make shift aluminum pan, mopped it and put it back in the smoker. Mopped it every 45 minutes after that. I couldn't keep the smoker as low as I would have liked it (ran about 240-245) but I let it cook till the thermometer showed 165. Pulled it out, wrapped it up in foil and sleeping bags, and shoved it in a cooler to rest. Served it 6 hours later and it was still hot. I forgot to take pics at that point even though the camera was sitting right there. Duh!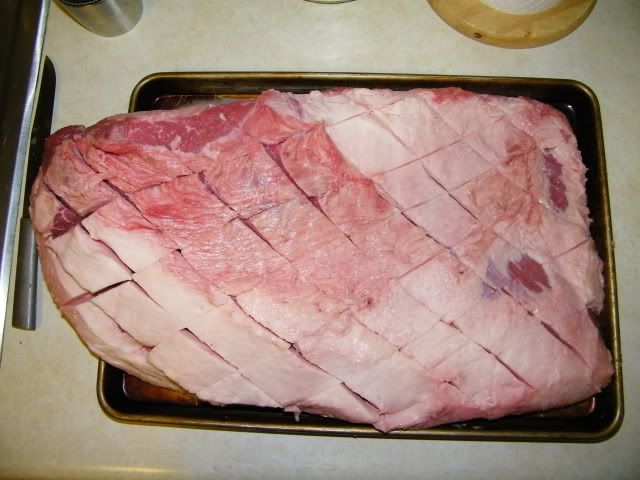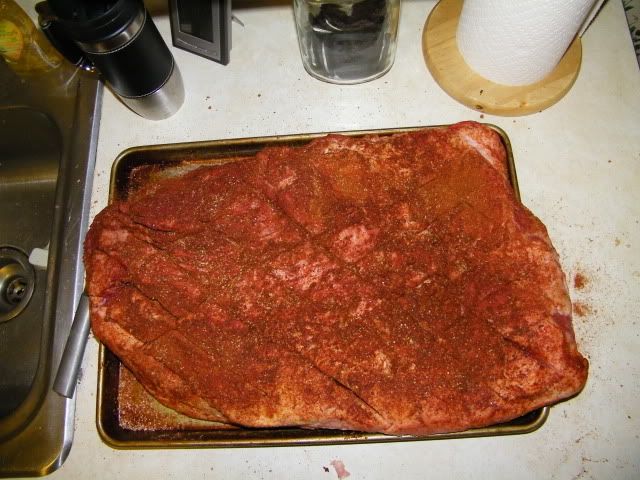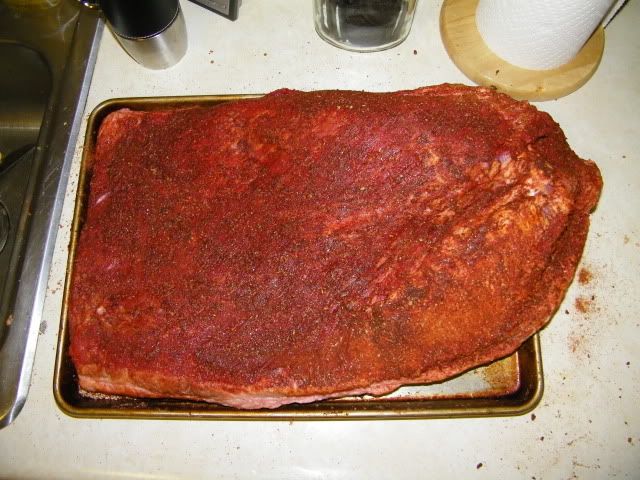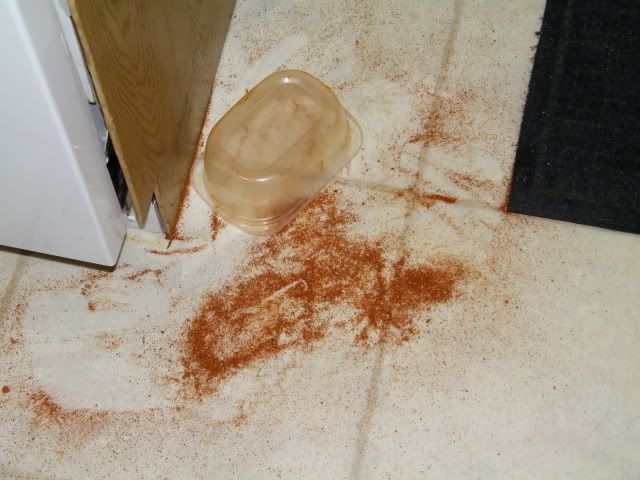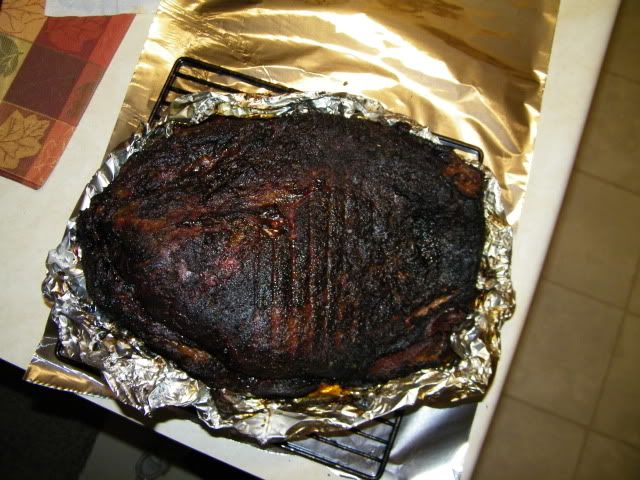 I think the directions were followed for posting qviews. We'll see.