Yesterday I made my first ABT's. However, the wife was out for a girls night out so she missed them. We had made arrangements for me to pick her up from the restaurant so she could have a few drinks. It was funny because all the way home I was ranting and raving about the ABT's and she was buzzing and was like whatever!
So, today I made another batch and she took a "courtesy bite" to try them. Well, I managed to sneak in one ABT, she got the other five. I had two on my plate but she managed to sweet talk me into one of them. She ate the rest before we even sat down while I was cutting up the prime rib. She literally asked if I could smoke these every night.
I told her we could probably work out a deal. ABT's every night for........
Ready to go in smoker:
Done. She ate the first one before I could even get the camera and take a pic: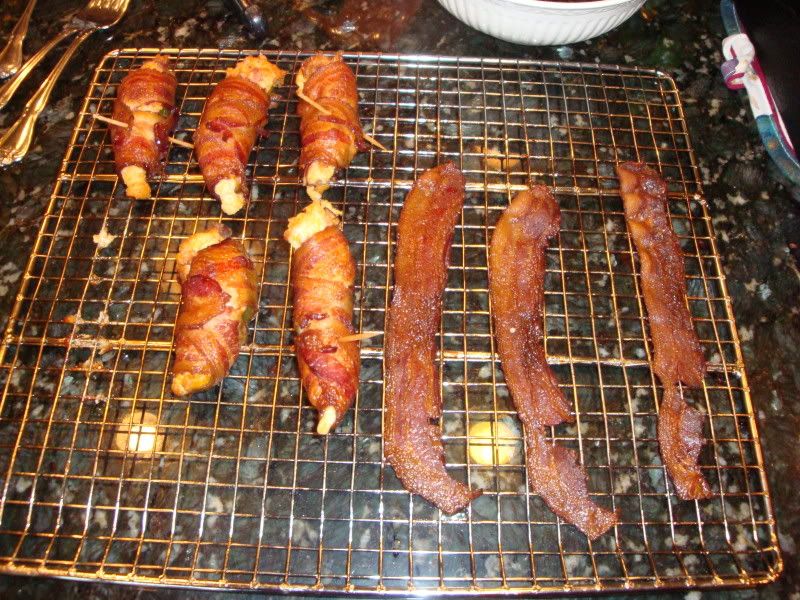 I managed to get one on my plate but then she sweet talked out of one of them: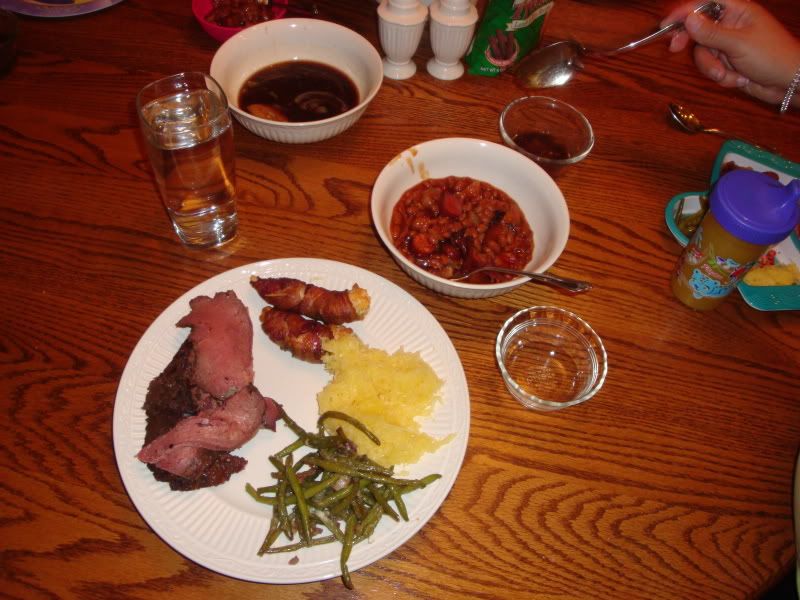 Now I know, the way to a woman's heart: ABT's!!!