I finally got to try the smoker yesterday. All in all it was a success. My smoked a 4.5lb butt which had the plateau from hades, since it took it about 12 hours to get to 200 deg internal temp. I'm re-posting the story below from my thread yesterday since it took so long to post the qview:
Wife: This is really good. I mean really good.
Me: Thanks, it's pretty good but I think I can do better.
Wife: Well this may seriously be the best bbq I've ever eaten, so if you can do better than I can wait to taste that.
As for the vitals, I smoked with a mixture of hickory and apple chips which had been soaked in water overnight and got really good smoke from them. I used a really simple rub that I found on another site that had a really good flavor and a very slight kick to it. Now I can't wait to try again!
Here's the finished butt: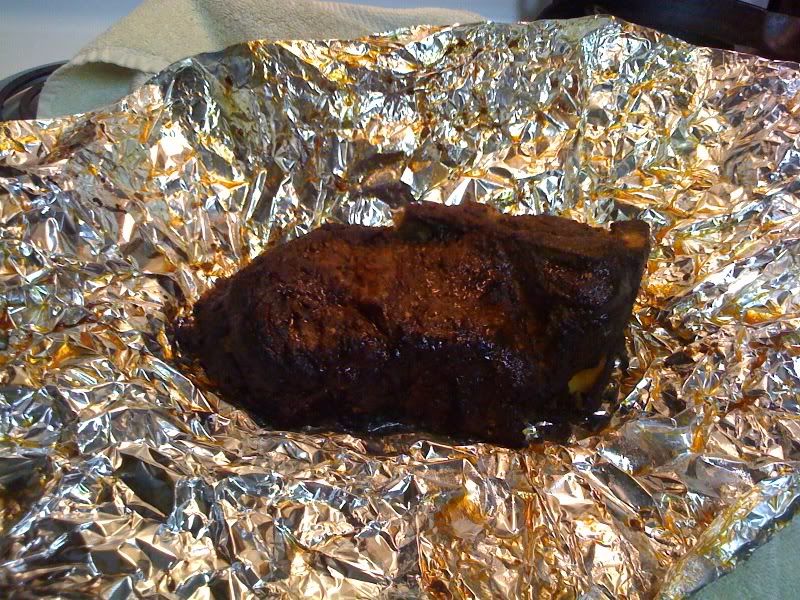 And here's the pork after pulling: