I came home with a 5 1/2 pound uncooked Sam's Rotisserie chicken and announced I was going to do it on the Weber 18 1/2 inch kettle. Note I have never done this before. In fact I can't remember when I ever used this grill, I remember picking it up at a garage sale years ago. Carol says "why waste a good chicken on that thing"
WHAT?
Did she forget I have been cooking for 100 years?
I was thinking all day on how to set it up since it is kinda small. The only doubt I had was a bird that big fitting under the lid. I think I figured out every thing before I got home.
So, off we go.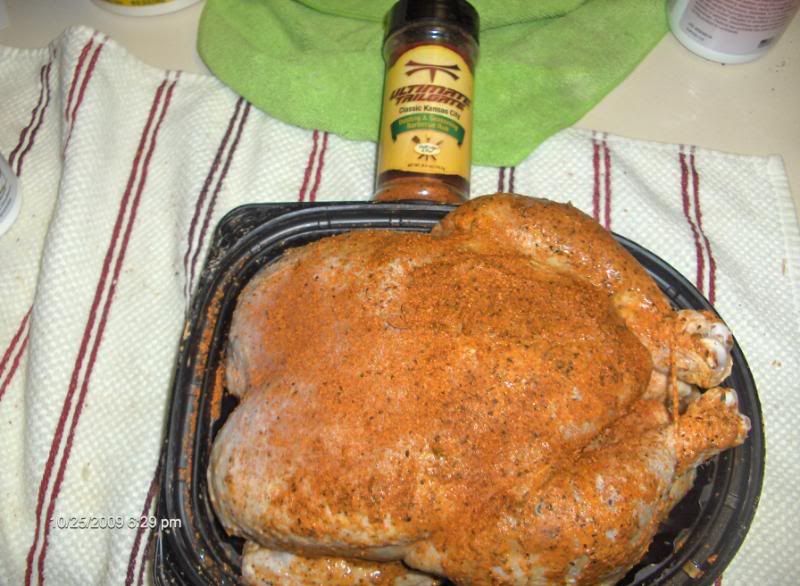 The bird with some additional rub from Paul, thanks again.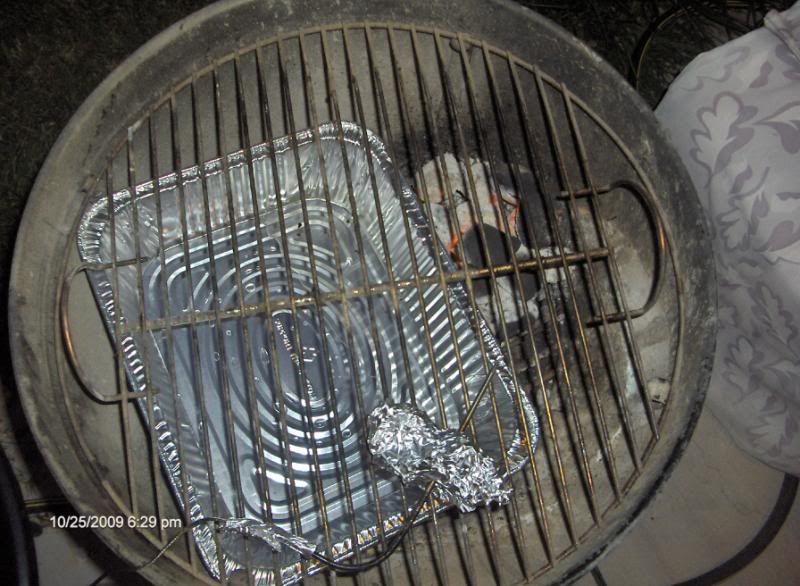 Charcoal on one side drip pan on the other and grate probe in place.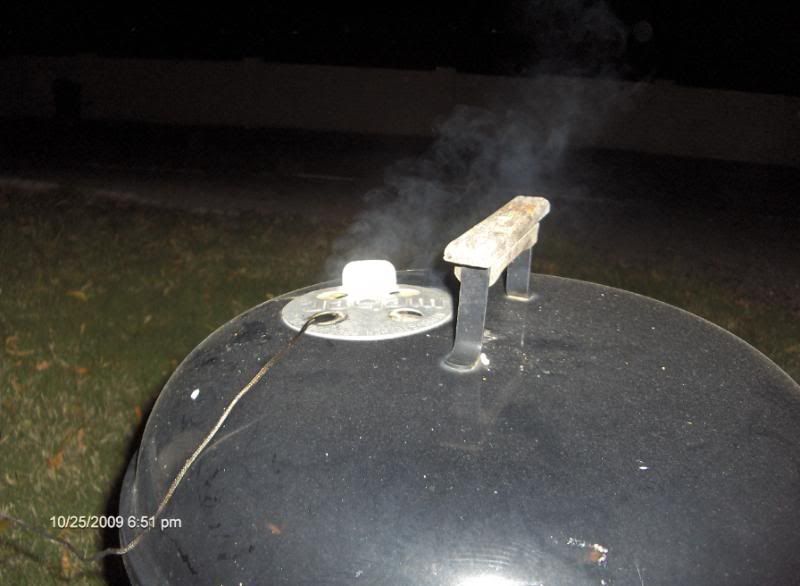 TBS right away.
The only problem I see is keeping the temps up. I had it up to 235' and after I loaded the bird it went down to 160'. I'm sure it will take a while to get the chill out of the bird. Damn I already used a quarter bag of charcoal and I just started. I don't have the hinged grate so I have to add charcoal at the handle, just enough room for a briq and some pecan that Pinney sent me, a perfect fit. I use a paint stick to move the coals around when needed.
Damn I miss the MES already.
Wish me luck on this one so I can show Carol what I can do on my own without the MES.
More to come.