I think this qualifies for this section...
I took some venison that somebody gave me and they had put through a tenderizer, and marinaded it in Yoshidas. I baked 2 potatos and re-stuffed them with cheese, garlic butter, and sour cream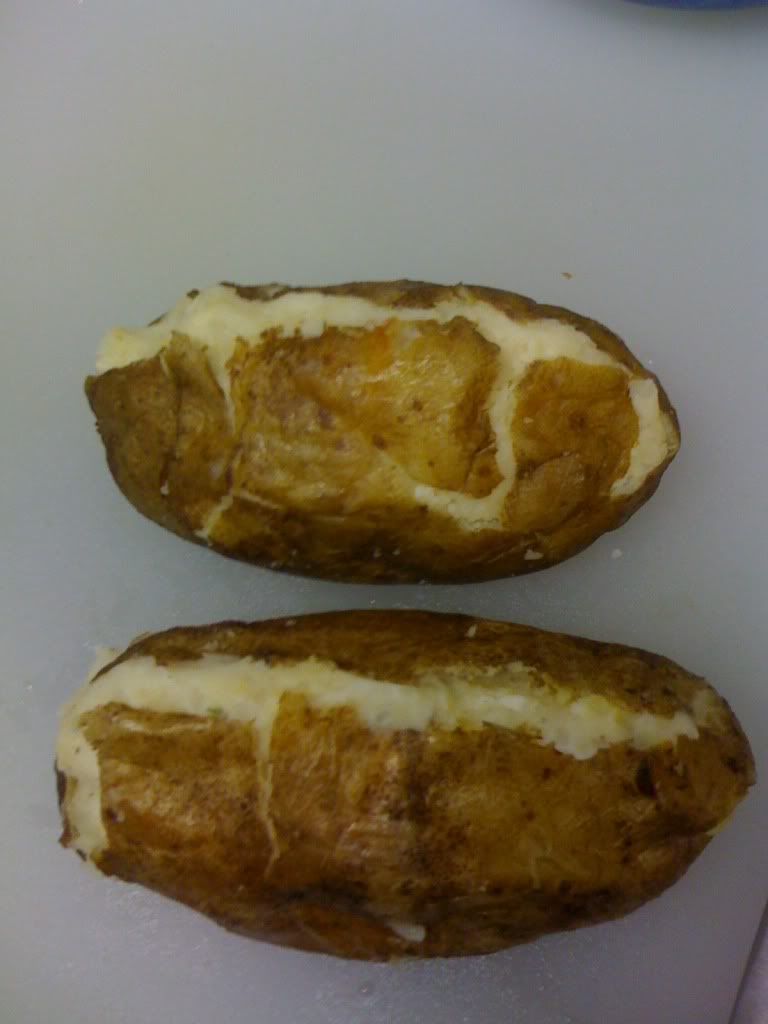 I had to eat the leftovers potato mix...
Getting rady to wrap the potato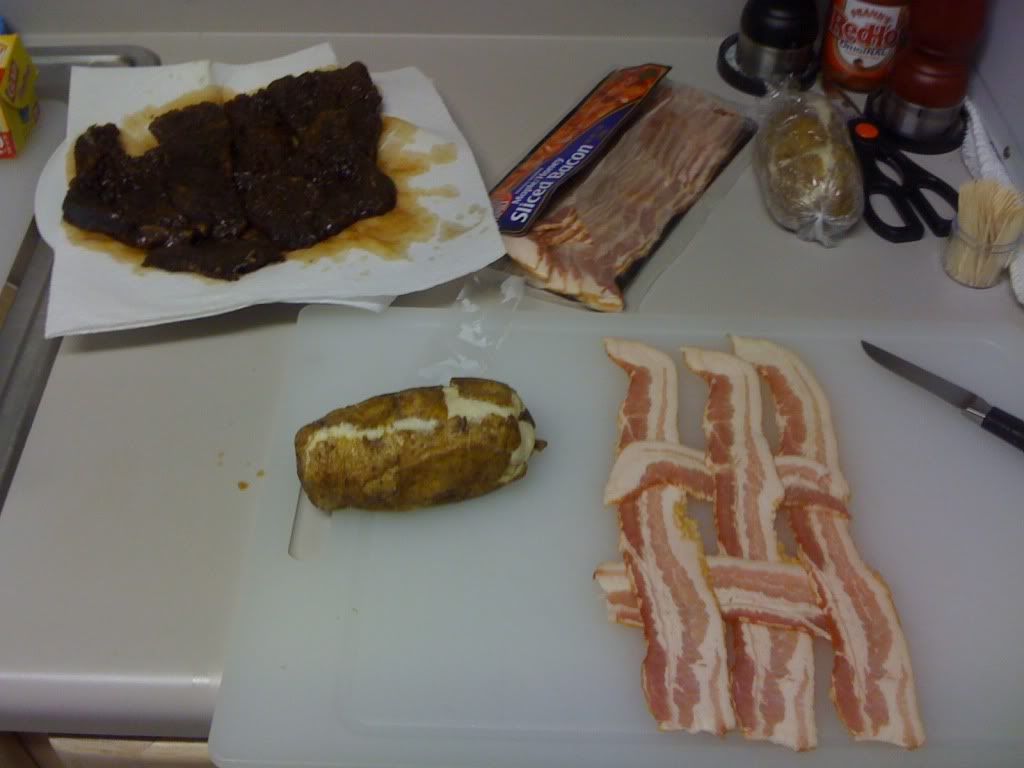 Warpped up with bacon to keep the venison from drying out, and keep things together.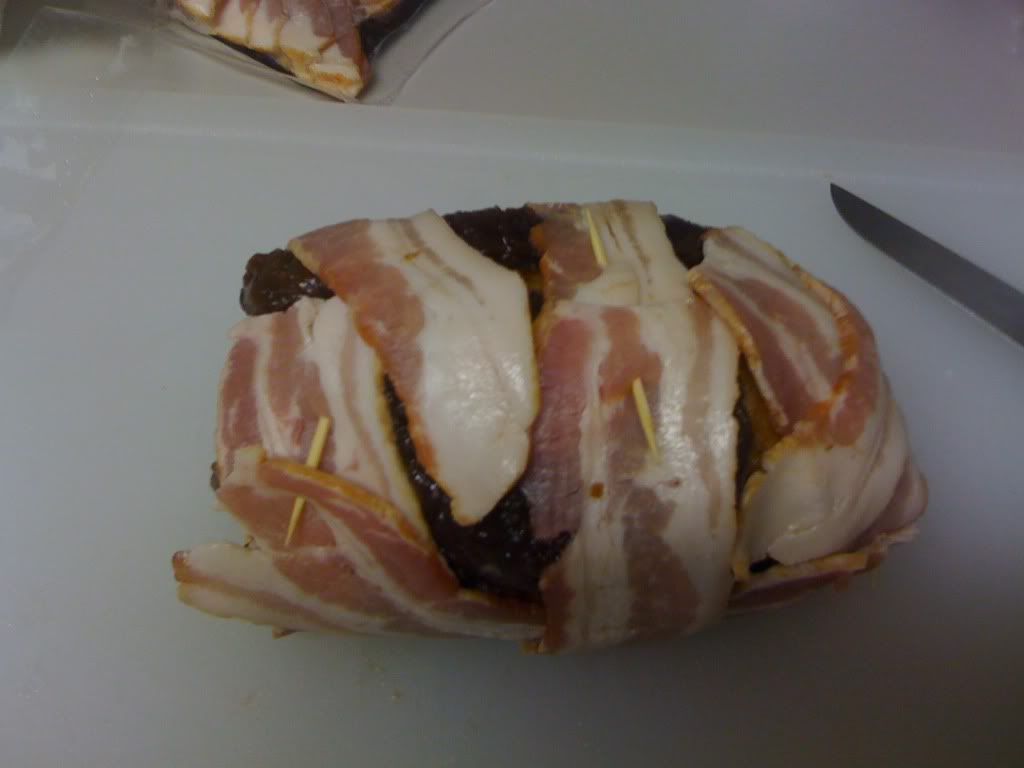 Smoked until vetner was 165F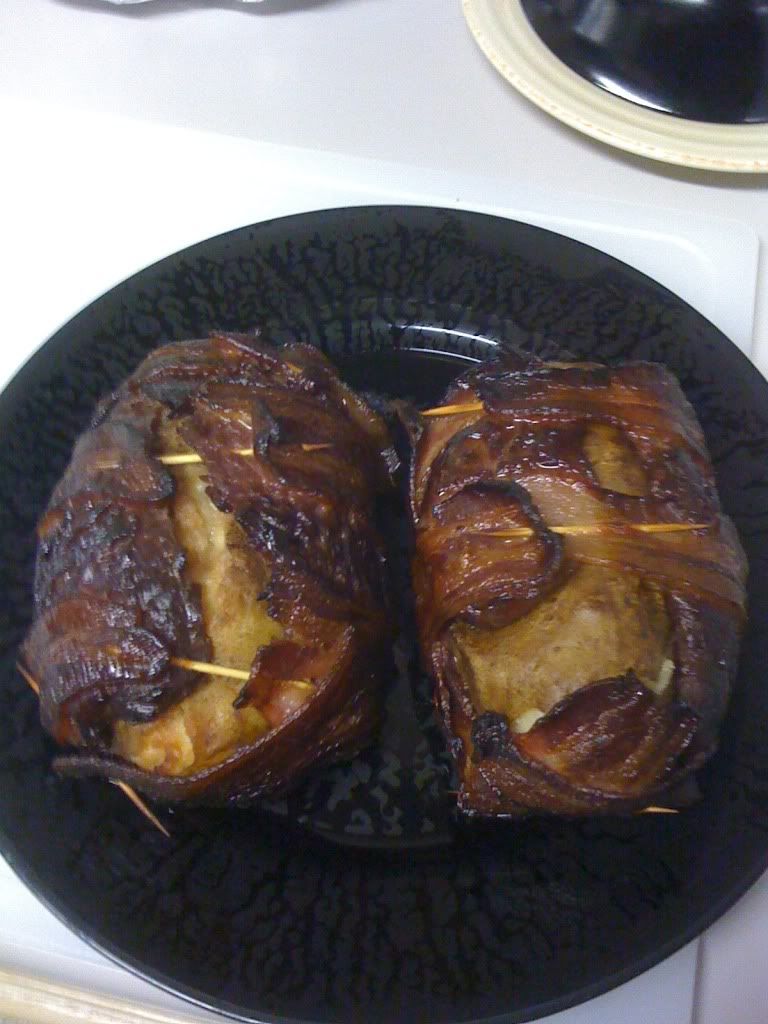 It was quite the potato!