So I currently have my second tenderloin wrapped in bacon in the smoker. While i am waiting, i decided to throw on some bleu and cheddar mac and cheese. What can i say... I like to smoke things. Here are a few pics so far. More to follow.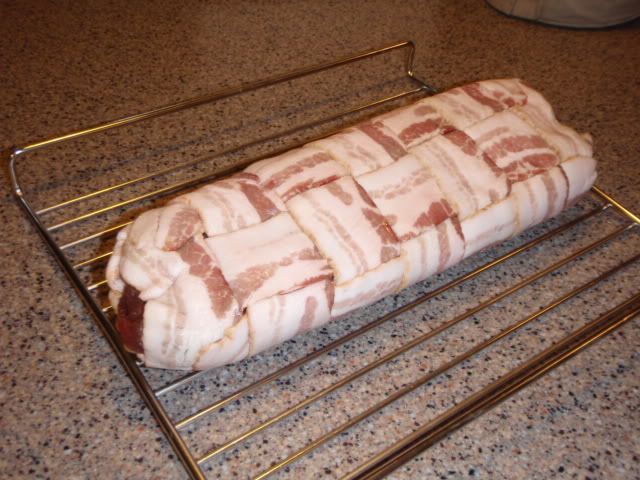 freshly wrapped and ready for smoke.
The tenderfatty after an hour, and the bleu mac after 30 min.
Great day to smoke!!! Perfect Bronco Nation weather!! More Qview to follow soon. Heli... I hope your eating soon!