Yesterday I had the pleasure of not only tasting my first ABT's but also making my first ABT's. What first came to mind was OMG!!!! Now I know what all the hubbub is with ABT's in these forums. Easily in the top 5 things I've ever eaten. I'm making more today when I do my prime rib and these will definitely be a staple around here.
You'll see in the pics that I tried a couple with bell peppers. I wanted to try poblanos but the store I was at didn't have poblanos so I got some bell peppers. Wanted to try something without as much heat for the wife. I didn't like the bell peppers. Not that they were bad per se but they overpowered the flavor because they are so much thicker. I'll have to find a store around me that carries poblanos.
For the filling I used cream cheese, mexican 4 cheese blend, andouille sausage, salt and pepper.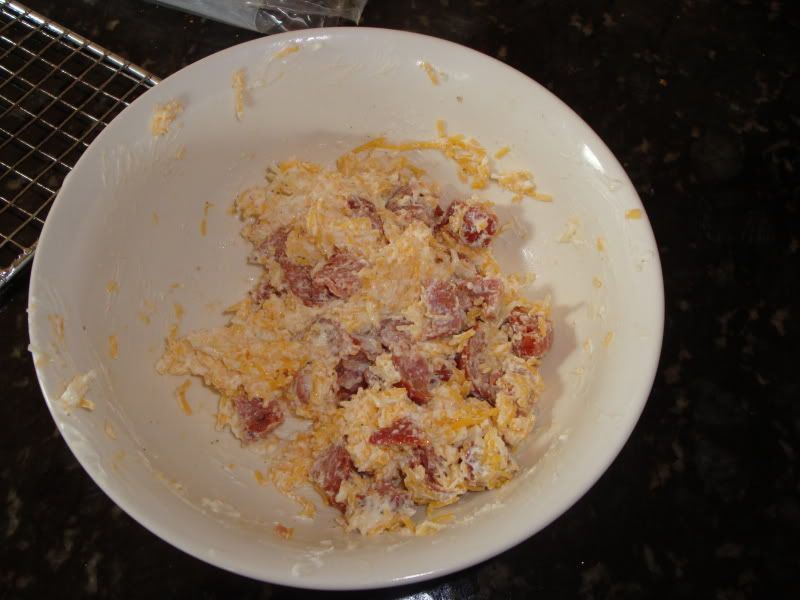 Cleaned and ready for stuffing: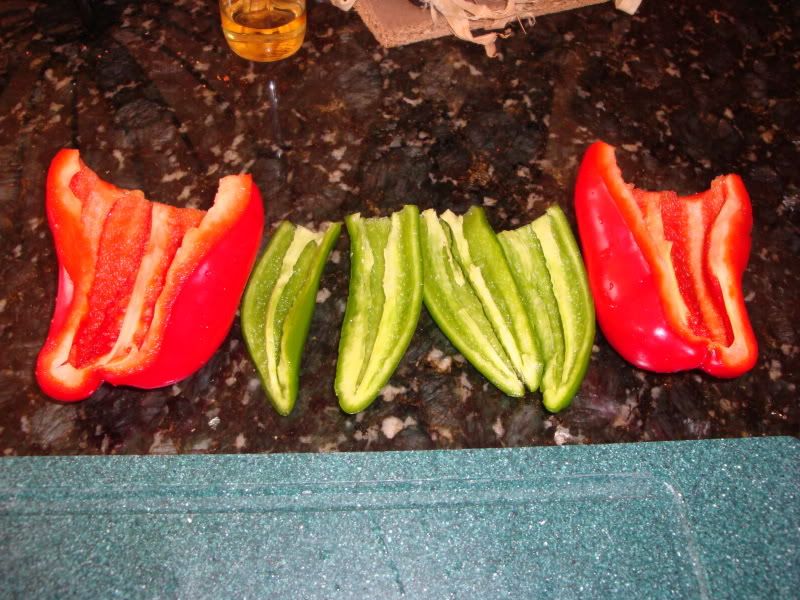 Stuffed and ready for wrapping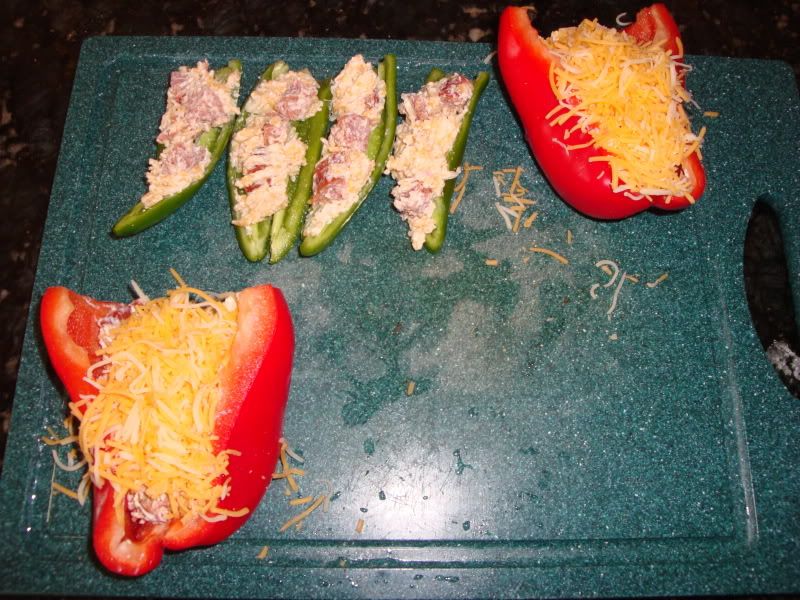 Wrapped and ready for cooking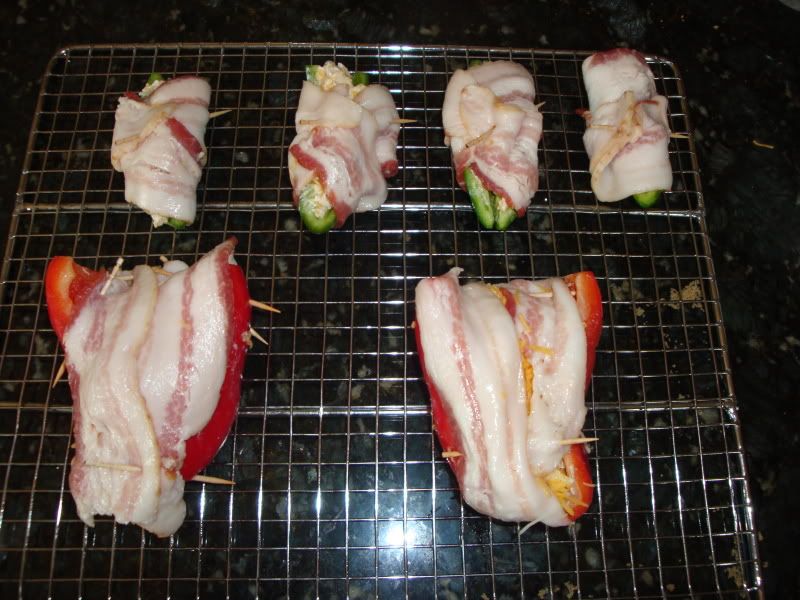 In the smoker: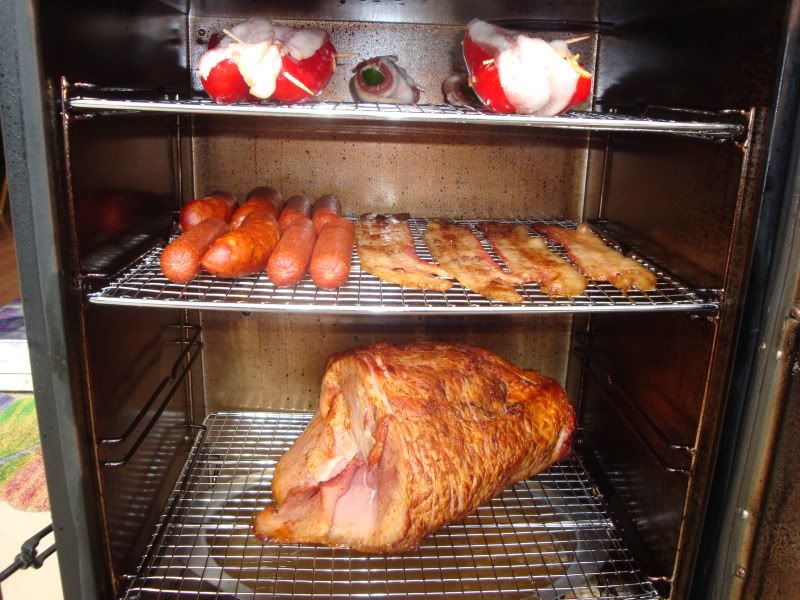 Done and ready for eating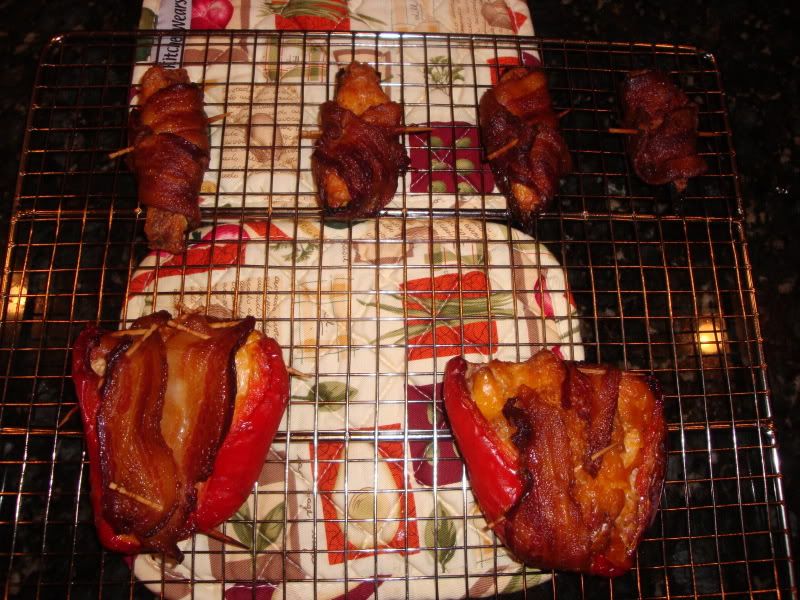 I can't get over how good these were. Can't wait to make more today.