Doing a ham today. A pre cooked one. When I unwrapped it I saw that it was not only precooked but presliced too so not sure how it will turn out.
Am also smoking some Nathan's hot dogs to add to some Dutch's beans tomorrow. Some Andouille sausage to put in some more ABT's tomorrow. And some bacon - some with brown sugar and one piece without.
Finally, decided to do a few ABT's. Was going to do them tomorrow but couldn't wait so I put in a few today for a trial run and chef's snack. :) For these I just nuked an Andouille sausage for the stuffing. Tomorrow's should be better because the Andouille will be smoked. The filling is cream cheese, mexican 4 cheese mix, andouille sausage, salt, pepper.
Hot dogs, andoulle sausage, and bacon ready to go in:
Cream cheese, mexican 4 cheese, andouille sausage, salt, pepper mix for ABT's: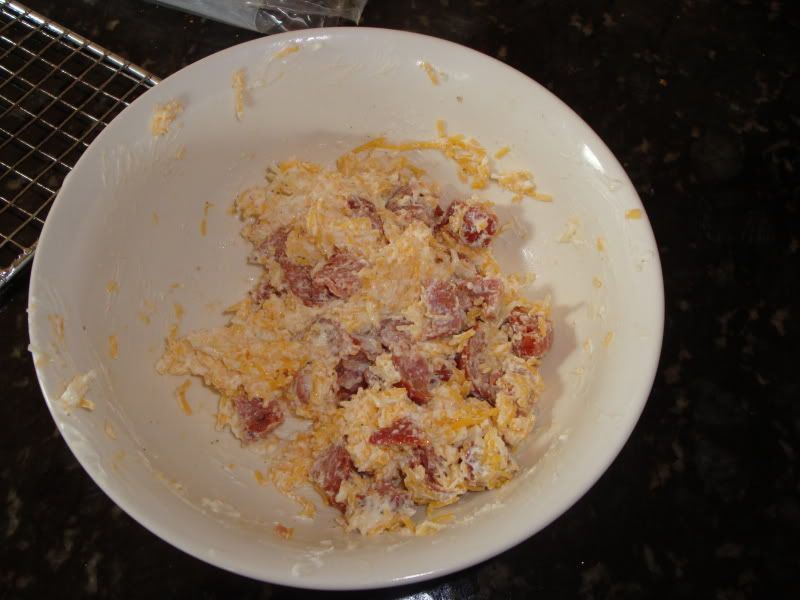 A couple of jalepenos and a bell pepper. Wanted to try poblano's because my wife doesn't like spicy but the store I was at didn't have poblano's so I got bell peppers to try.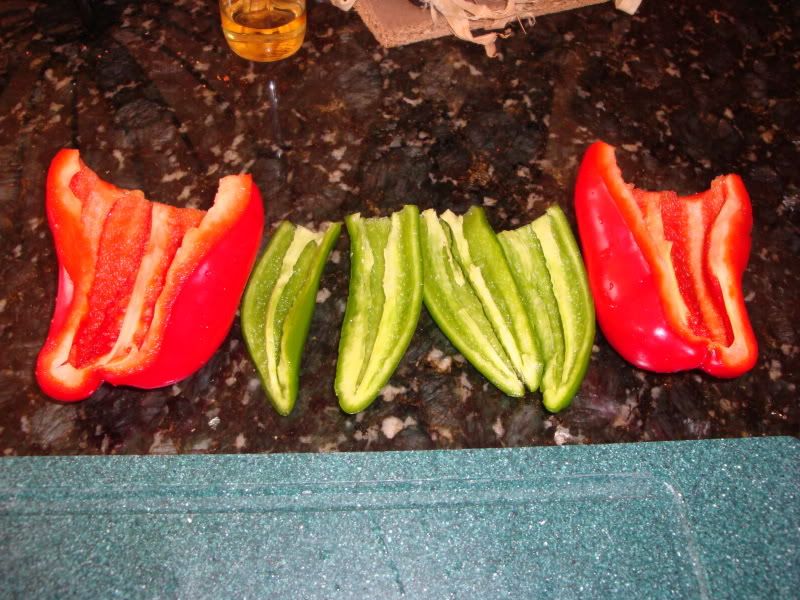 Stuffed ready to wrap with bacon. Topped off the bell peppers with a little extra cheese. Can never have too much cheese in this house.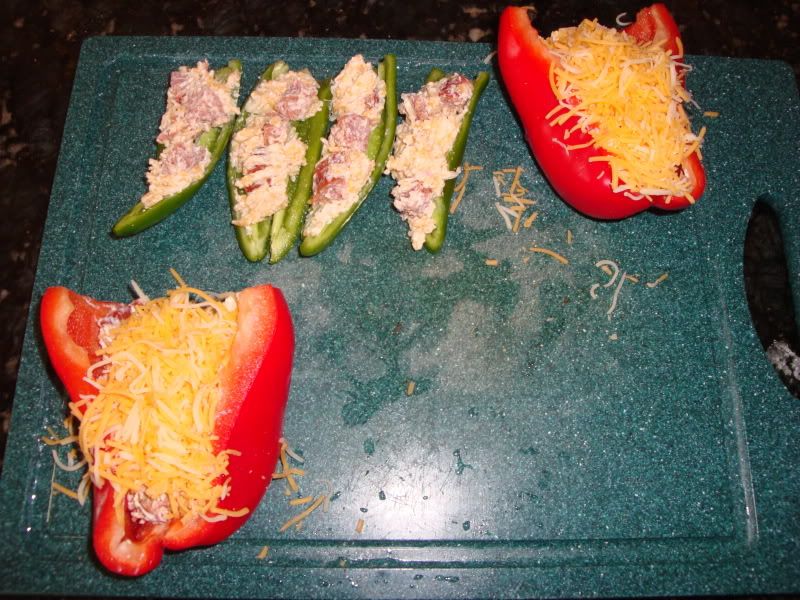 Wrapped with bacon and ready for smoker: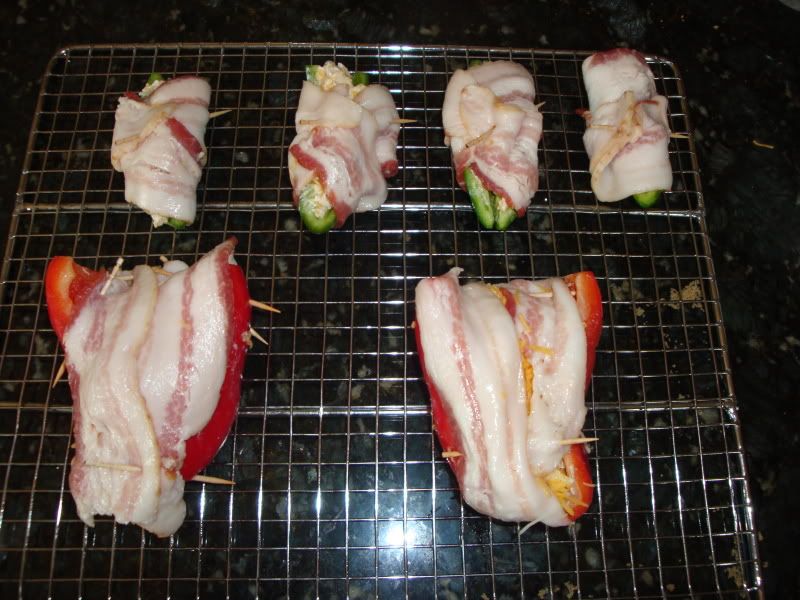 Everything in the smoker. The bottom two racks have already been in for a bit.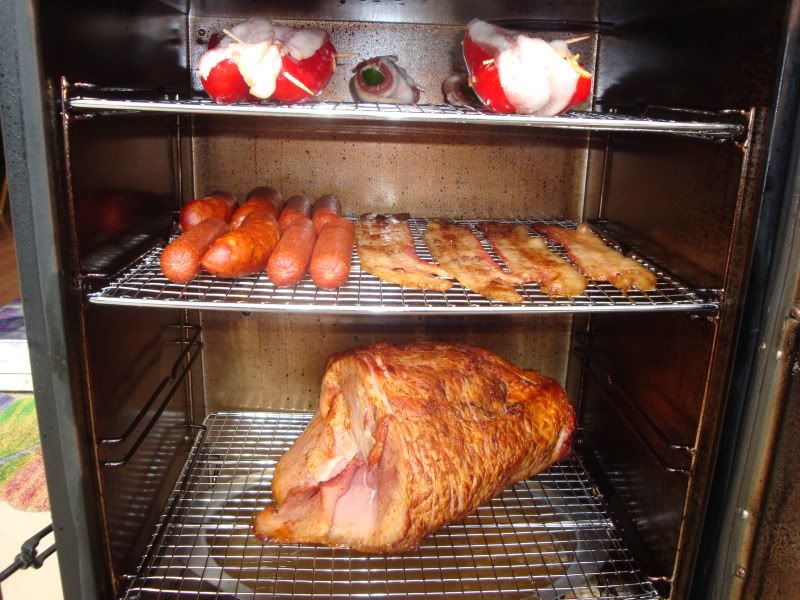 Now I'm off to some searching and reading of these forums to figure out about how long all of this is going to take. The ham I will take to 160 and will be taking advantage of my new Maverick ET-7 to monitor that.