Is it wrong to pat yourself on the back after you've smoked something that really turned out well? Well after this chicken, I was pattin. LOL
Here's qview of some cajun chicken I just did and wow!
Here's some pieces minus the breasts that I had put on a head of time.
Here's the breasts.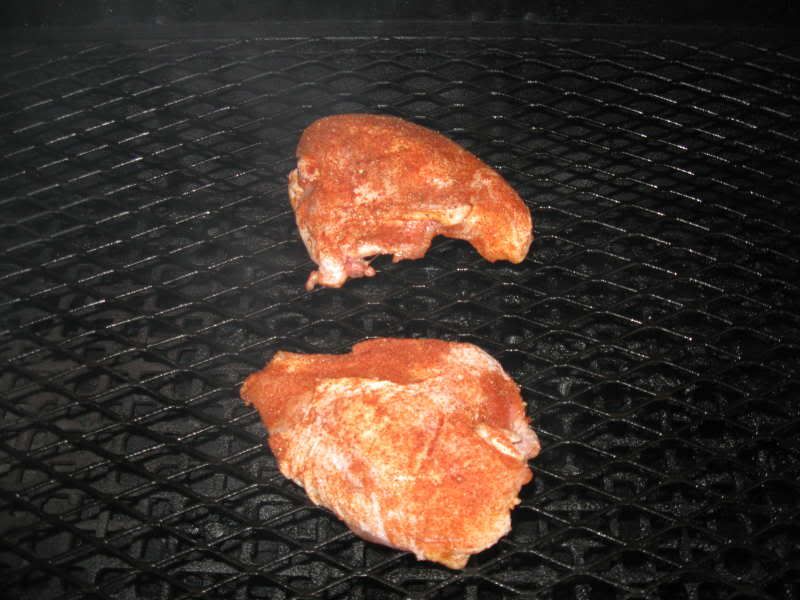 Here's all pieces I did about half way done.
Here's the breasts done.