Decided to fire the smoker up again last night for a little cold smoking on some filet mignons.
Last time I did these I cold smoked for 3 hours, this time I tried 2 hours but will go back to 3 hours as two didn't quite give it the flavor I was looking for.
Looking over some past steaks that RonP has done I decided to try two with kosher salt and two with TQ.
Salted them up and had planned on letting them sit for 30-45 minutes but the smoker took a lot longer to come to temp than I thought so they sat covered in cure for over an hour and so they were a tad salty.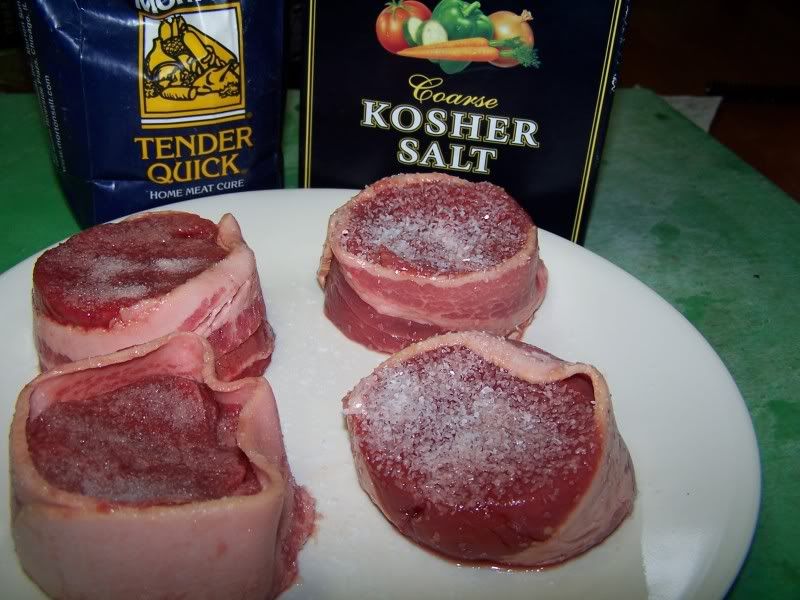 It is a lot harder to get a few coals and some wood burning then you would imagine.
Started with 5 coals and a little piece of hickory, they will burn slow and you don't want too many for cold smoking, I keep the temps between 70-80 the entire time and add 2-3 coals to the heat as it needs it.
Placed some bits of hickory around the edges so they would be heated through when I added them to the coals.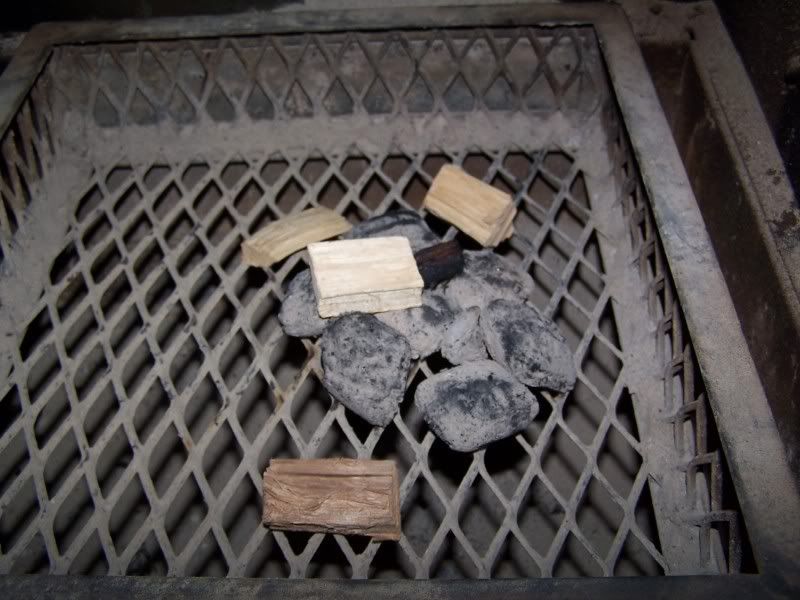 With this method I was able to keep a steady 77 in my sNp with only one spike that went up to 81.
Once I had the temp steady and some smoke going I rinsed the steaks and tossed them in for two hours.
Rinsed:
Kosher on the right and TQ on the left
When I pulled them from the smoker (after South Park was over) I put them in the fridge for about 10 minutes to drop the temp.
For about 45 minutes I had a cast iron skillet in the oven set at 500, took it out and placed over a high flame, seasoned the steaks with CBP and chipotle rub. A bit of butter (about 4Tbsp) into the skillet and once it began to brown I tossed the steaks in, seared until black (about 3-4 minutes per side)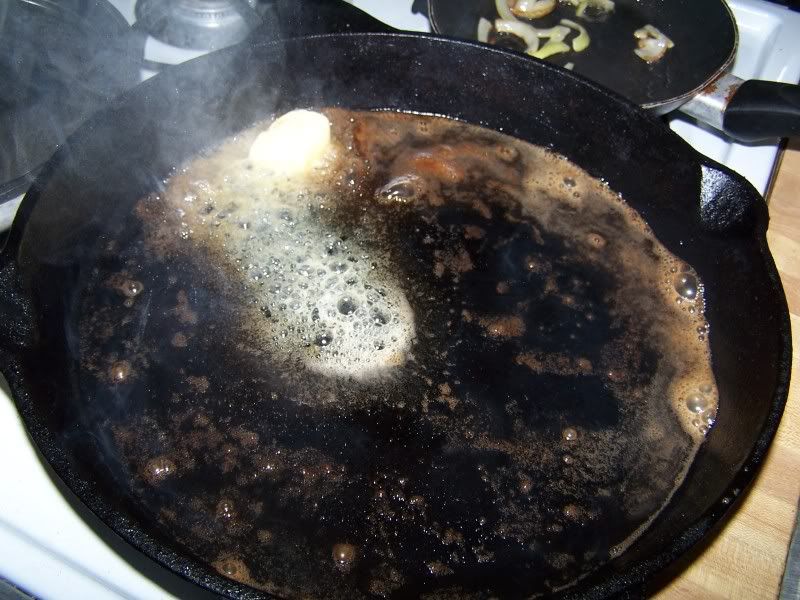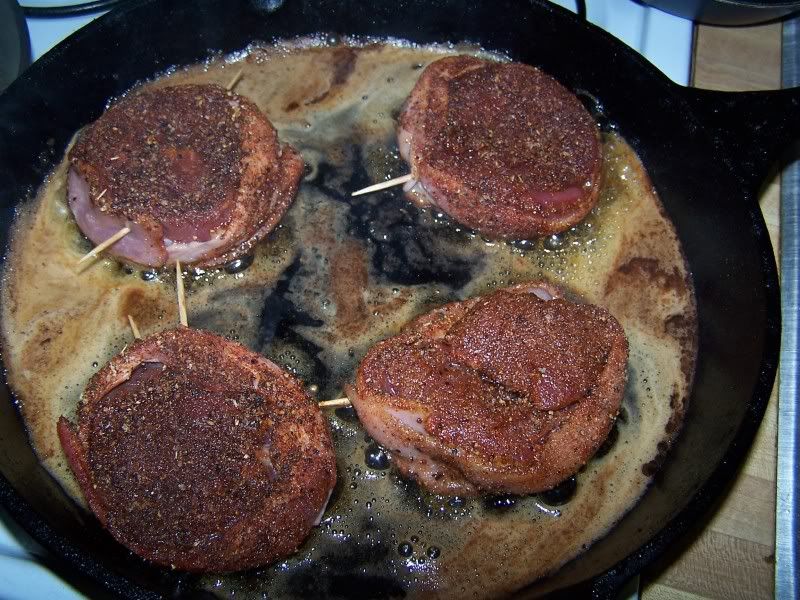 Let them rest about 5 minutes after cooking then plated up.
I prefer mine with brocolli
Perfectly cooked, great crust on the outside and rare on the inside, lightly smoky flavor and melted like butter...
Thanks for lookin at my cookin.